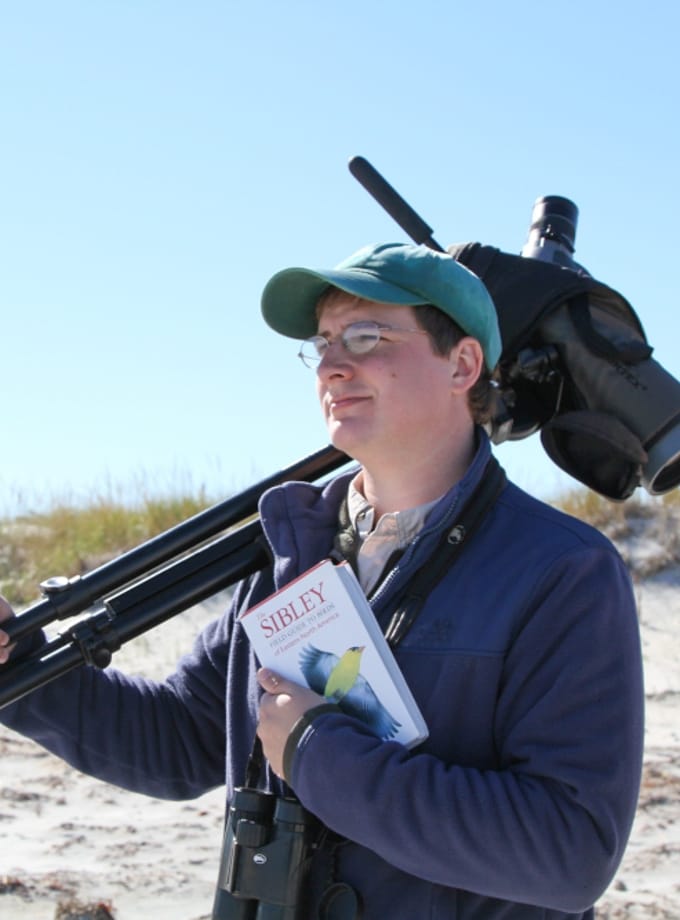 Evan Dalton
Lead Instructor, Landbird Conservation
The Manomet Banding Lab is open for the 2019 spring season!
Here, you can find weekly updates from the lab including species caught, as well as other nature updates throughout Manomet's 40-acre headquarters. You can also read more about this season's banding staff, what brought them to Manomet, and their diverse backgrounds.
For more than 50 years, Manomet has maintained a spring and fall migration banding program. Bird Banding is an effective method of research that helps answer important questions in issues from conservation to climate change.
Check back every week for a new post, and don't forget to follow the lab on Instagram and Twitter for even more content!