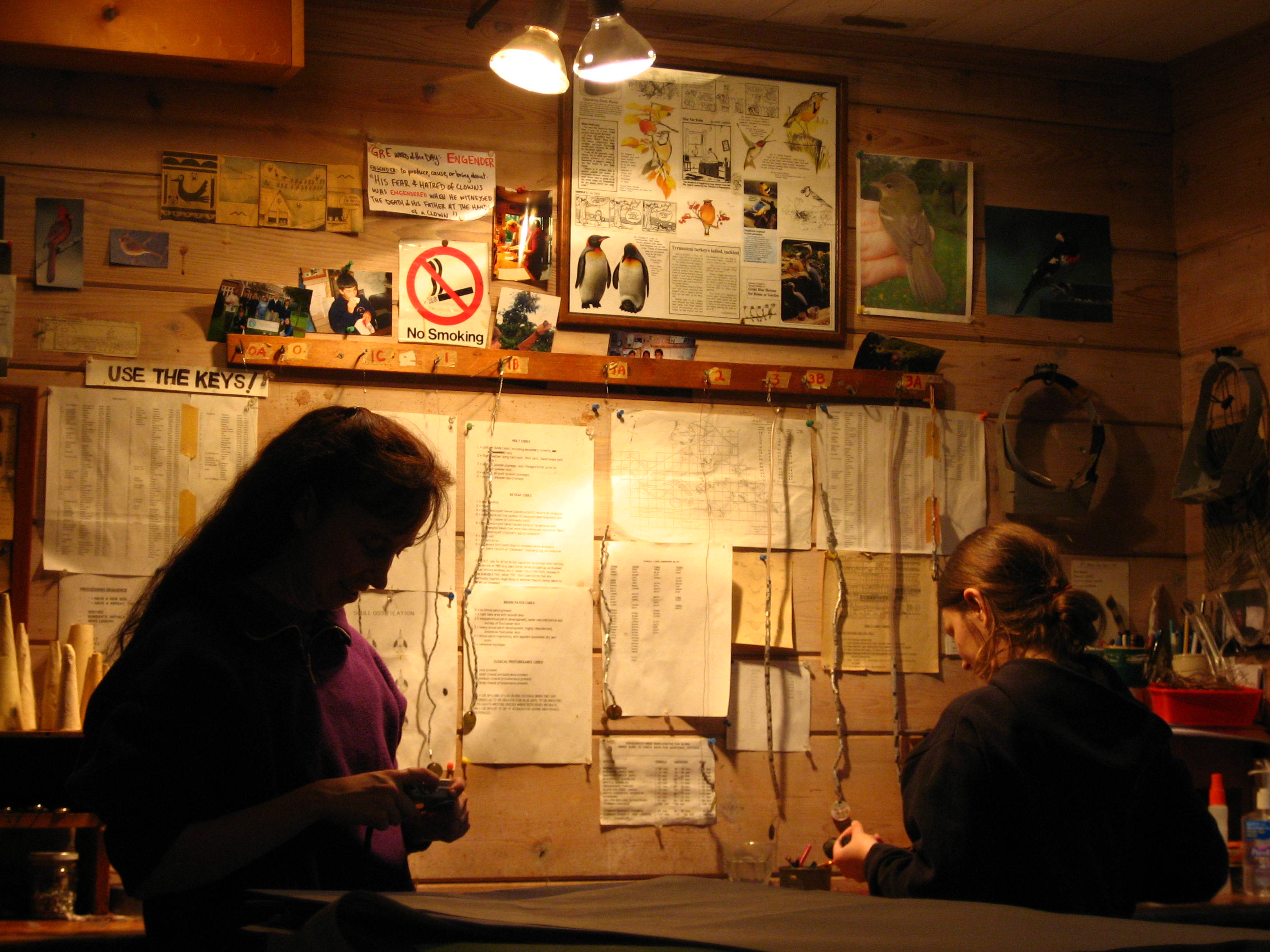 The Manomet Banders
As we enter the month of June with the majority of spring migration behind us, things have been slower for the banding lab. As the last migrants trickle through, resident birds have set up territories and developed signs of breeding. This week, we banded 56 new birds and processed an additional 31 recaptures, bringing our season total up to 1,299 new birds banded and 743 recaptures.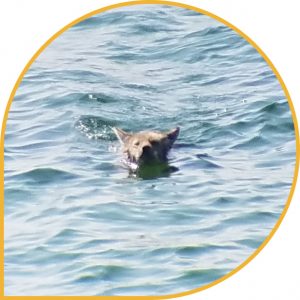 We were shocked to see a coyote swimming in the bay close to shore on Monday morning. While we've seen them before on the beach below the bluff and on the Holmes Farm, seeing a coyote paddle around in the ocean was a first for us. We watched as it swam parallel to the beach in front of the rocks favored by the Double-crested and Great Cormorants at high tide. A group of gulls circled above, obviously as puzzled by the coyote as we were. We speculated as to why it had decided to undertake this potentially dangerous activity, wondering if it had been chased in by another coyote. Small flocks of Common Eider swam quickly away as the coyote got closer. It eventually swam to shore where it shook the seawater off and disappeared from view along the beach.
Tuesday's relatively slow morning was invigorated when we caught five Cedar Waxwings in one net! Since waxwings usually flock together, we often catch multiple individuals at once. On Tuesday and Wednesday, the Manomet Elementary School first- and third-graders visited, impressing us with their knowledge of migration and wetlands. As we took them around the net lanes, we pointed out a few obligate wetland plants such as Cinnamon Fern and Sensitive Fern. They were also happy to look for the hoof prints of White-tailed Deer left in the deep mud while on the guided nature walk.
(Continued below…)