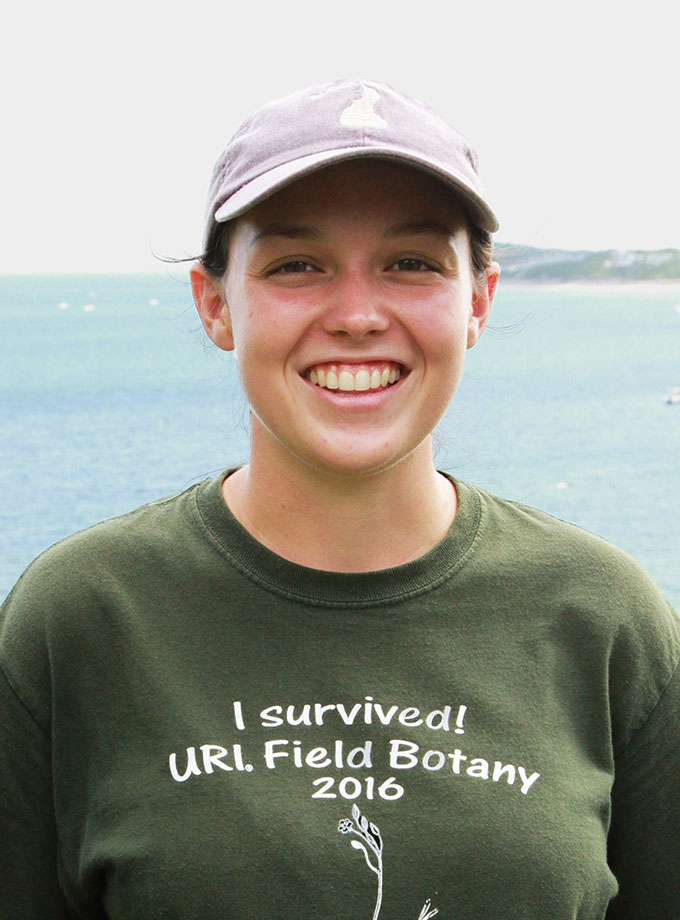 Lead Bander
Megan Gray
Megan comes from Rhode Island where she has lived her whole life. She graduated in May 2017 from the University of Rhode Island and majored in Wildlife and Conservation Biology and minored in Biological Sciences. She wanted to band at Manomet for its prime location right on the coast and the opportunity to educate the public about banding.
Her goals for the future are to go to graduate school and get her Master's. She would eventually like to become a full-time biologist and monitor bird, amphibian, and reptile populations.
Megan's favorite bird is the Slate-colored Junco, as they herald the arrival of winter and look like they're always in formal wear.