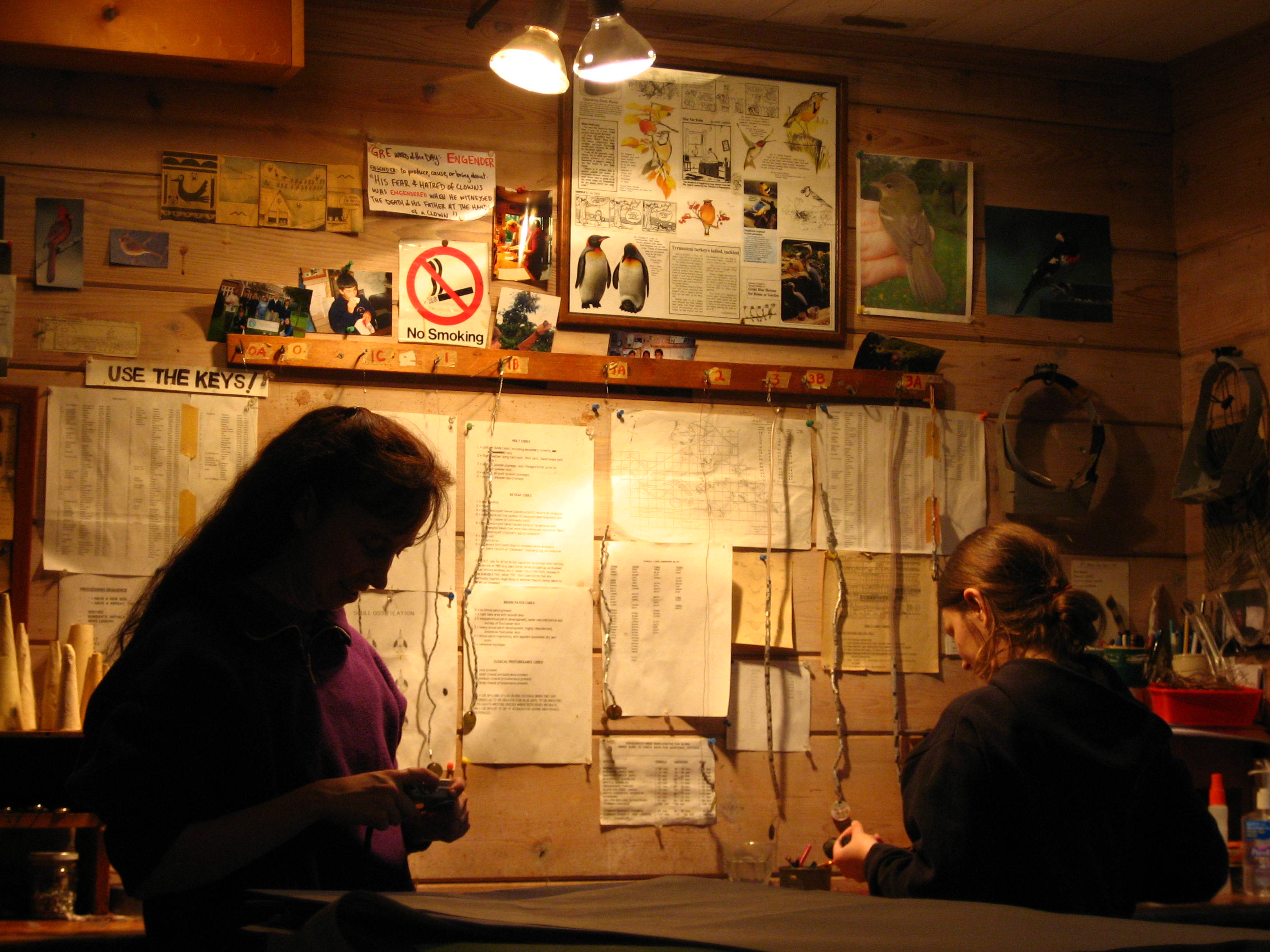 The Manomet Banders
Despite battling strong winds this week, we banded 194 new birds and processed an additional 59 recaptures. This brings our season totals up to 969 new birds banded and 643 recaptures processed. We caught several new species, including Rose-breasted Grosbeak, Red-eyed Vireo, Eastern Wood-Pewee, Canada Warbler, and Mourning Warbler. Of the 12 new species we caught this week, five of those were flycatchers, giving us 72 total species for the season.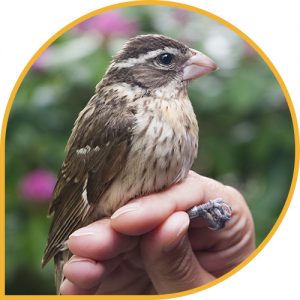 The echoing "gunk" call of Green Frogs have been filling the bogs lately. Our resident Green Herons have been spotted around the bogs foraging and collecting nesting material. A lingering Horned Grebe came in remarkably close to the bluff on Wednesday. In its alternate (breeding) plumage, this bird put on quite a show by preening and flapping its wings, showing off its bright-red eye and striking colors. On the path up from the parking lot to the building, Jack-in-the-pulpit (Arisaema triphyllum) has emerged. These plants are about a foot tall with trifoliate leaves which overshadow a "pulpit" containing the flowering portion of the plant.
Visitors this week included the Paskamansett and Nasketucket Bird Clubs, the Children's Study Home, and Carol Lennon's group of home-schoolers. These children were able to see an after-second-year male American Redstart and Red-eyed Vireo up close in the hand. Before the students left, Manomet staff "banded" the kids and adults with wristbands.
(Continued below…)