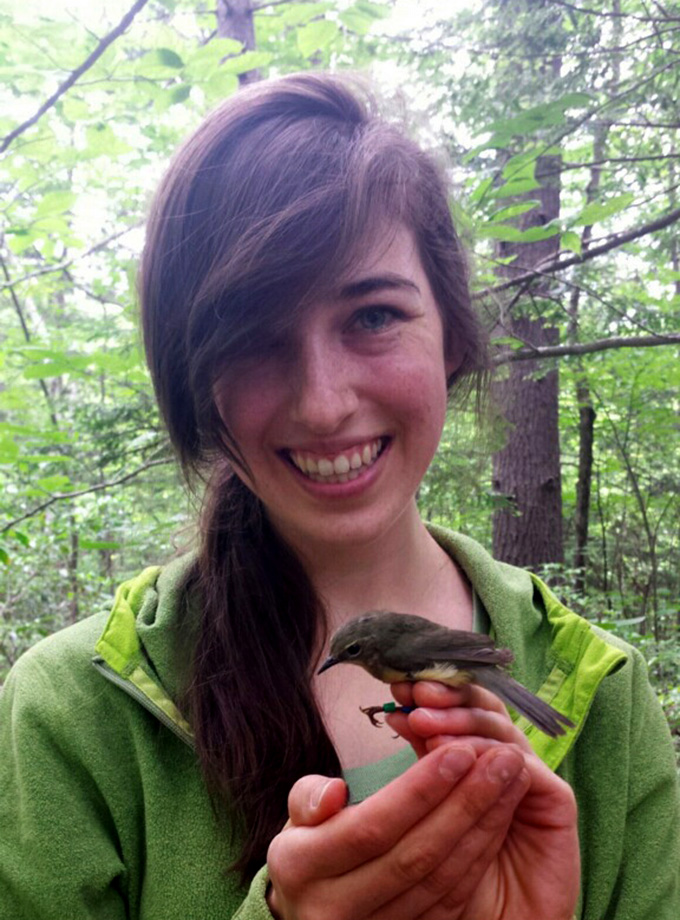 Lead Bander
Sarah Fensore
Sarah grew up in New Gloucester, Maine and attended Colby College where she studied French, Painting, and Environmental Science. After college, she began working at various wildlife conservation jobs, migrating more and more towards bird research. She felt that contributing in some way to our understanding of the natural world and its cycles is of the utmost importance—and birds, in particular, can give us key indications of what's happening in the environment at a local and global scale.
Sarah is coming to Manomet from Point Blue Conservation Science in California. Her current goal is to continue pursuing her interest in bird migration, particularly how it is affected by and can inform us about climate change. She came to Manomet to learn about and contribute to the Landbird Conservation program's work.
Sarah compares choosing a favorite bird to choosing a favorite song—there are so many good ones, and it's going to depend largely on her mood, the season, or the weather. Today, it's the Black-capped Chickadee, because it's the first species she ever banded and has also been appreciating their wonderful "hey sweetie" song so much since arriving at Manomet, as she missed it greatly while in California.