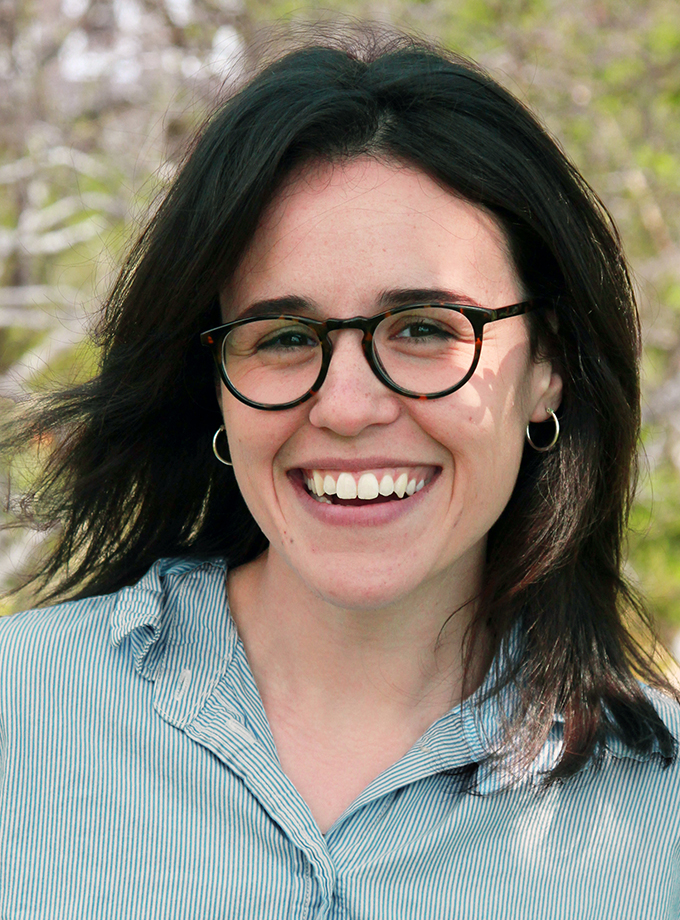 Emily Renaud
Communications Coordinator
Since 1969, Manomet's Landbird Conservation staff and bird banding interns have worked to provide people of all ages and levels of interest with an understanding of the natural world and how it is changing. From inviting local schools to visit the lab for a live demonstration, to bringing our research to classrooms, conferences, and partner stations across the world, Manomet's reach has extended far beyond the town lines of Plymouth, Massachusetts.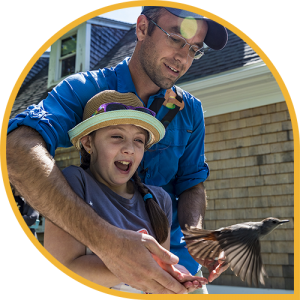 "We currently have about 1,000 people in organized groups at the banding lab per year," says Trevor Lloyd-Evans, Director of Landbird Conservation, who joined Manomet staff in 1972. "So, if you do the math, I suspect nearly 40-50,000 people have visited the banding lab since our beginning."
Spending time at the banding lab, whether for an hour or as a recurring visitor, can transform the way people think about nature. Bringing guests up close and personal with birds they may only have seen from afar and getting a small glimpse into their world creates an unforgettable experience. Learning about the delicate balance in how birds interact with their environment, and understanding the huge role we play in that balance, is a first step toward influencing people's behavior and sparking interest to get outside to experience more.
"Manomet's banding program doesn't just give people a one-time experience," says John Hagan, Manomet President. "It provides an understanding of how nature works. Once people understand how nature works, they begin to appreciate that we can be affected by a changing environment, just like birds. It can change their perspective of the world."
As of Friday, September 21, Manomet's banding lab has banded 403 new birds and recaptured 251 birds so far this season. Our banders are working from dawn until dusk recording data, educating visitors, and connecting with nature. You can learn more about what birds and other wildlife they've seen week by week this season by reading the summaries below.
And on Saturday, October 6, be sure to come out for the banding lab's Family Day to change your perspective of the world! Our research scientists will lead you on a short hike around Manomet Headquarters to see our banding nets up close. You'll also get a behind-the-scenes tour of the banding lab and learn more about how we've been banding birds for more than 50 years. Register here!