By Emily Renaud
Spring bird migration is ramping up across the northeast U.S., which means birders are descending upon regional hotspots to find as many species as possible before the birds fly off to their next destination. Many "twitchers"—birder lingo for people who chase birds to complete a life-long list of species seen—might plan to hit their favorite nature reserves and state parks. Those lush landscapes often attract large concentrations of warblers, vireos, and flycatchers that gather and take advantage of dense forests and wetlands to rest and refuel before the next leg of their journey, when they head farther north to their breeding grounds.
But getting to some of these more suburban or rural areas typically requires access to a car or significant time getting there by foot or bike. While some of the Bay State's spectacular natural spaces are found outside more densely-developed urban areas, city dwellers take note: there are plenty of tantalizing stopover sites for birds located right along the MBTA! We've compiled a list of our favorite birding spots easily accessible by public transportation in Greater Boston and southeast Massachusetts–so get out your Charlie Card and take the T to some of the state's best destinations for migratory birds!
Here's what a few of Manomet's Massachusetts-based birders recommend as top urban birding destinations: 
Alewife Brook reservation (Cambridge)
How to get there: A 10-minute walk from Alewife stop on the MBTA Red Line
This small patch of woods and waterways, located just minutes from the Alewife T stop in Cambridge, is a reliable birding spot during all seasons, especially during spring and fall migration. Accessible boardwalks winding through wetlands make it easy to spot waterfowl and shorebirds visiting the reservation. Well-maintained and easily walkable paths cut through the reservation's lush wooded areas, a favorite respite for migratory songbirds. Need a quick nature break during the work week? The Alewife Brook reservation is a perfect stop for morning commuters heading into Boston from the north via the MBTA's Fitchburg train line. Seven MBTA bus routes also stop at the Alewife station.
"For those of us who do have vehicles, one limitation with city birding is parking, especially in Boston," says Evan Dalton, Manomet Observatory director. "One way to get around that is to park at a T station garage and take the T to different spots, like this one, which is one of my favorites. The fields along the northeast edge of the Alewife Brook reservation often contain American Woodcock [displaying their courtship dance] in early spring."
Fenway Victory Gardens (Boston, Fenway-Kenmore)
How to get there: A 10-minute walk from Hynes Convention Center stop on the MBTA Green Line
The Fenway Victory Gardens, a set of community garden plots overseen by the Fenway Garden Society, includes over 500 plots across nearly 10 acres. The gardens provide community members with space to grow their own produce and members of the public with access to a walkable park setting that's a joy to stroll about from dawn until dusk. During peak migration in early to mid-May, birders can expect to see a diverse collection of warblers, thrushes, and perhaps even a tanager or grosbeak!
"The gardens are really an urban oasis just southeast of Fenway Park," says Alan Kneidel, Manomet conservation biologist. "The large trees and water features attract a wide variety of birds in both spring and fall. I try to go every time I'm in the city if it's a nice enough day!"
Hynes Convention Center is also accessible via the MBTA's Fitchburg, Framingham/Worcester, and Franklin commuter rail lines, as well as 4 bus routes.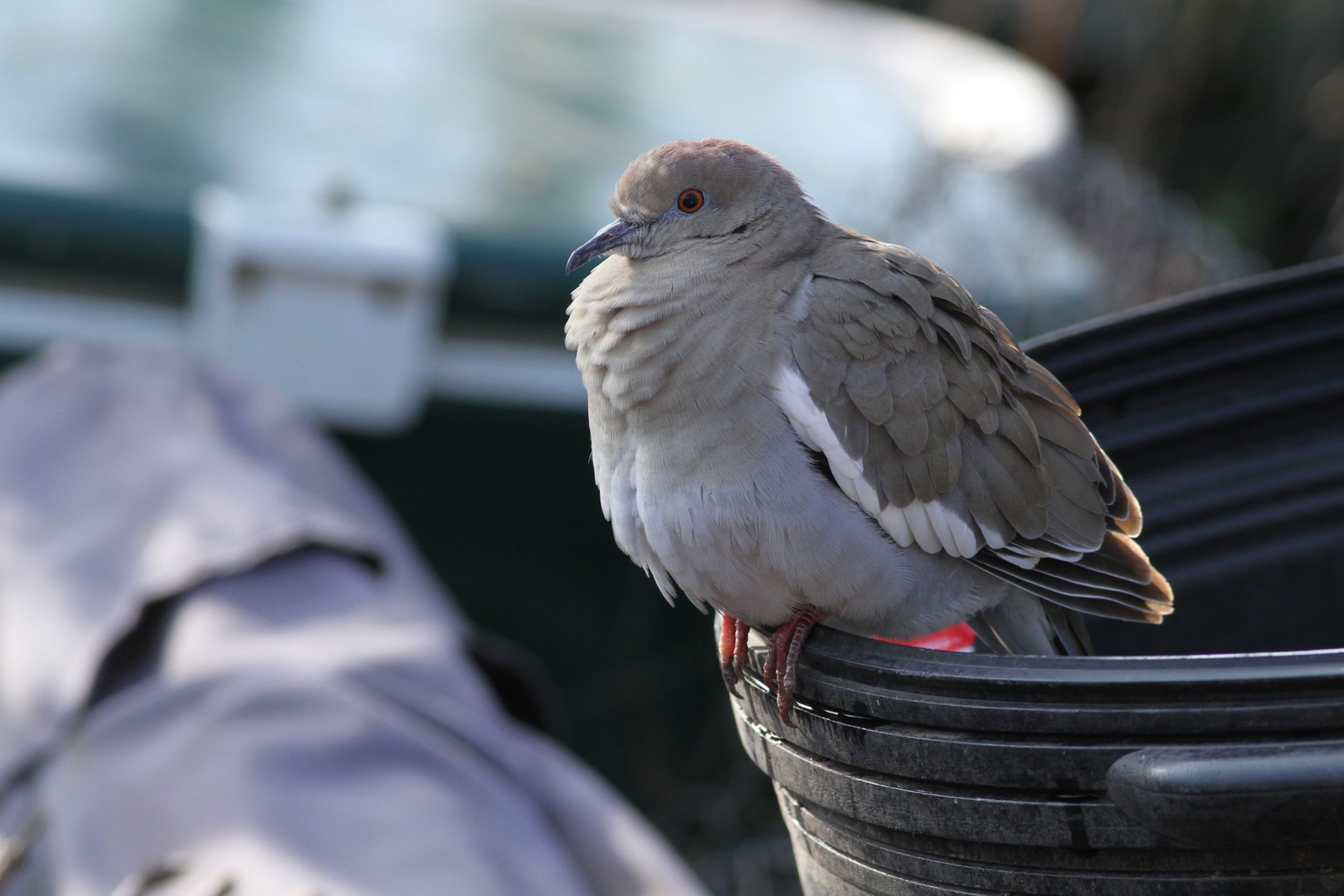 Arnold Arboretum (Boston, Jamaica Plain)
How to get there: A 15-minute walk from Forest Hills stop on the MBTA Orange Line
The Arnold Arboretum is a true jewel along Boston's Emerald Necklace, a network of parks designed by landscape architect Frederick L. Olmstead. The arboretum, a 281-acre preserve, showcases a variety of woody plants from North America and Asia and serves as a glorious stopover site for migrating birds in need of some R&R. Its paved trails make for easy pedestrian access and high scores for walkability and accessibility, and include several offshoots that bring guests into seemingly alien settings filled with exotic shrubs and trees from all over the globe. With over 3,600 checklists on eBird, this spot should absolutely make it onto your spring birding itinerary.
"The arboretum is a great place for birders of all experience levels and is also a great place for a scenic and laid-back stroll," says Clare Cunningham, Manomet science educator. "For those interested in fauna and flora, most of the plants here are labeled with information on where they come from. It's an all-around awesome destination for naturalists!"
The Forest Hills station is also serviced by the MBTA Needham commuter rail line and more than a dozen bus routes.
Squantum Point Park (Quincy)
How to get there: Take the MBTA Red Line to North Quincy stop, then hop on the 211 bus on East Squantum Street and get off at Hummock Road; from there, it's a quick bike ride or 25-minute walk to the park
While it may take a little extra effort to get to this spot using public transportation (don't forget you can bring your bike on the T!), its walkable paths and mixed habitats provide the opportunity to see a wide variety of birds all year long. This naval-airfield-turned-waterfront park offers views of the Boston skyline and Dorchester Bay, and provides a mix of shoreline and dense shrubbery that is perfect for migratory songbirds and shorebirds. You won't want to miss the mix of birds you can see here!
"I love Squantum Point Park because every time I go, I am delighted with a 'surprise' bird that I wasn't expecting to see," says Clare. "If you are able to get there early to mid-May, it's a great spot for migrating warblers. One of the nice things about Squantum Point Park is that it can be enjoyed all year round, and is a great place for ducks in the winter months."
It's also a stone's throw away from the Marina Bay boardwalk, a destination filled with shops and restaurants that could easily turn the excursion into an all-day outing.
Jenney Pond (Plymouth)
How to get there: Take the MBTA Kingston commuter rail line to Kingston station, then hop on the Mayflower Link bus to Plymouth
South Shore-based commuters–or extra-adventurous Bostonians–should definitely add Jenney Pond to their spring birding routes. It's a fantastic evening destination for crepuscular (most active at twilight) bird activity. Also known as Town Brook Park, Jenney Pond is nestled between the Plimoth Grist Mill museum (home to this year's Herring Run Celebration–we hope to see you there!) and a local skate park. The park itself features an open space on one side of the pond and a small, wet woodland on the other, providing a vast view that makes it easy to spot birds of all sizes.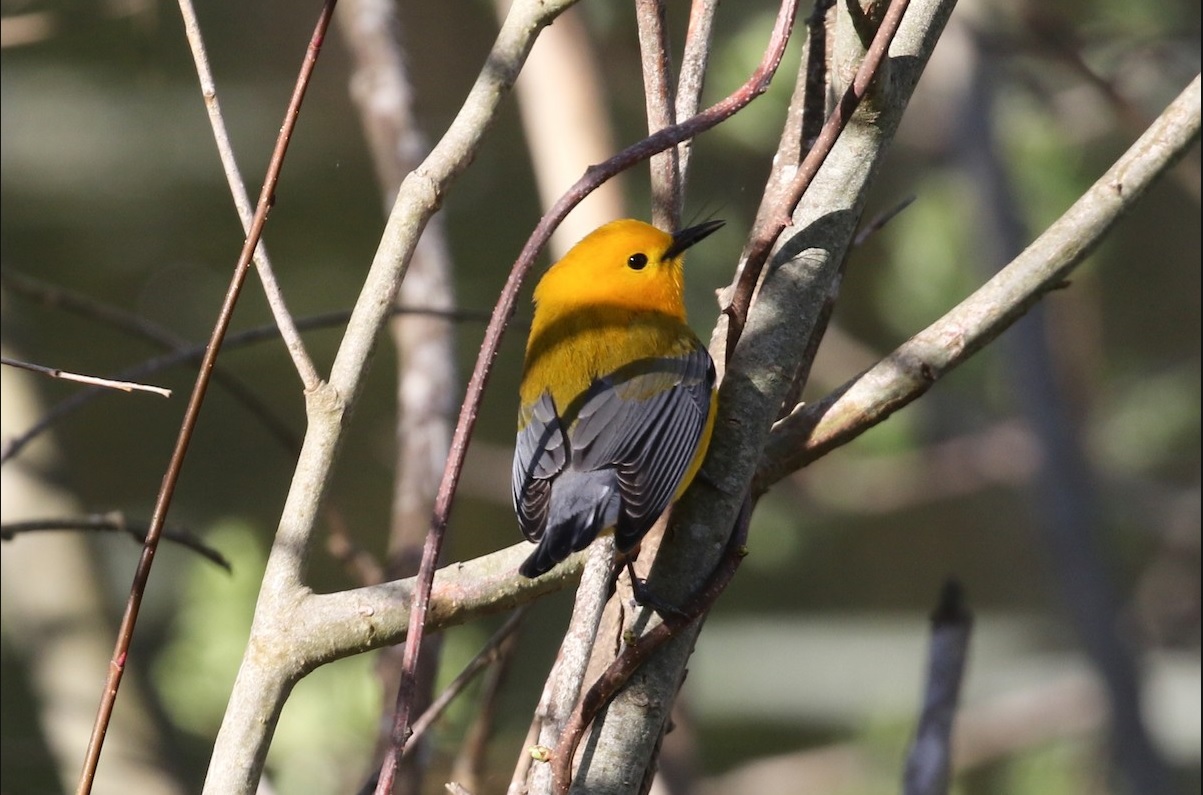 "Jenney Pond is a great urban birding destination," says Lisa Schibley, Manomet's North American coordinator for the International Shorebird Survey (ISS). "It's a bit of a vagrant trap, meaning birds you wouldn't normally see in this area end up here after something like a major weather event—an unusual [sighting of a] Prothonotary Warbler delighted Plymouth birders here last year, for example. It's also known to have a few rare [species of] ducks show up from time to time. Some of the most spectacular photos I have seen of waterfowl were taken here!"
—
Still on the fence about going for an urban birding excursion? Some birders argue that the greenspace of city parks can produce even better birding opportunities than more rurally-situated hotspots.
"In many cases, these urban hotspots provide huge amounts of different species in a very concentrated area during spring migration. Some refer to this as the 'Central Park Effect,'" says Justin Barrett, Manomet's senior manager of development operations and longtime birder.
"This can be great for new birders–or those that have never birded before–as it gives a sense of the magic of spring migration. I recommend that new birders go with a group [of people] to help with identification," Barrett says. As a bonus, "the high volume of birds [that gather] in a smaller urban area can make for a great accessible outing. Many urban locations don't require much walking and have ample seating to take breaks."
While not as metropolitan as the other spots on our list, Manomet's own headquarters are known as one of the top eBird hotspots in Massachusetts. Don't forget to visit Manomet's headquarters this spring as one of your birding destinations, and record what you see in community-based science apps like eBird or iNaturalist. We can't wait to see what you find!