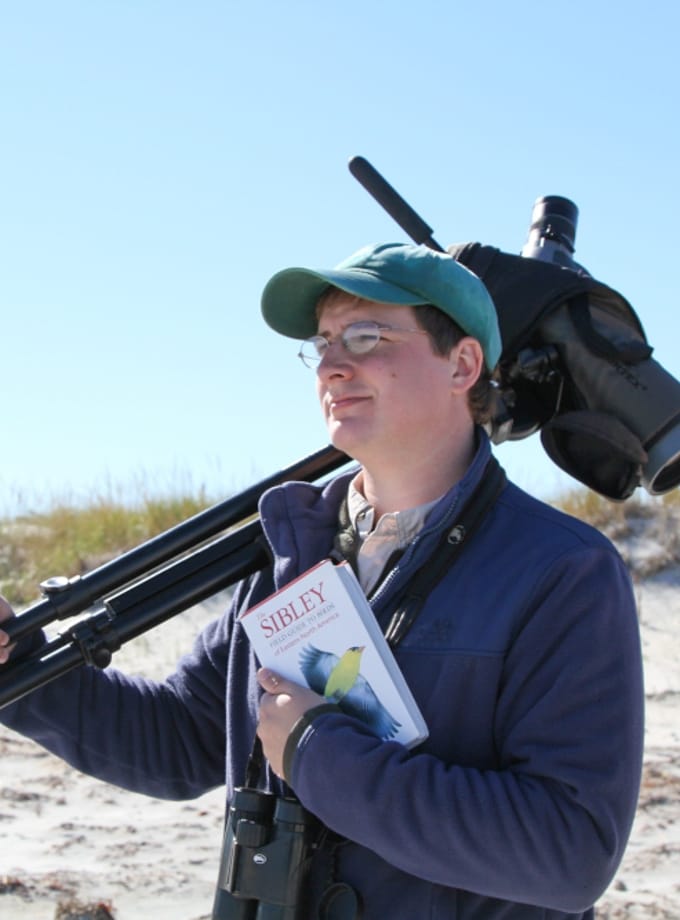 Evan Dalton
Lead Instructor of Landbird Conservation
Why do birds migrate, where do they go, and how do they perform such seemingly-impossible feats? Join Manomet's Evan Dalton for a webinar on Tuesday, August 25 at 7:30 p.m. to learn all about the wonders of bird migration.
Since the dawn of history, birds have been making annual journeys up and down the globe and humans have marveled at the spectacle. In this online webinar, we'll talk about the phenomenon of migration. Scientists at Manomet have been studying bird migration for over 50 years. Let us share some of what we've learned! Evan will also be sharing some of his tips for how you can observe birds during the fall migration.
Bring your favorite beverage and snack and join us online!
If you have any questions about this program, contact Danielle Smaha, Director of Marketing and Communications, at dsmaha@manomet.org.
Reserve your spot now to be ready for fall migration!