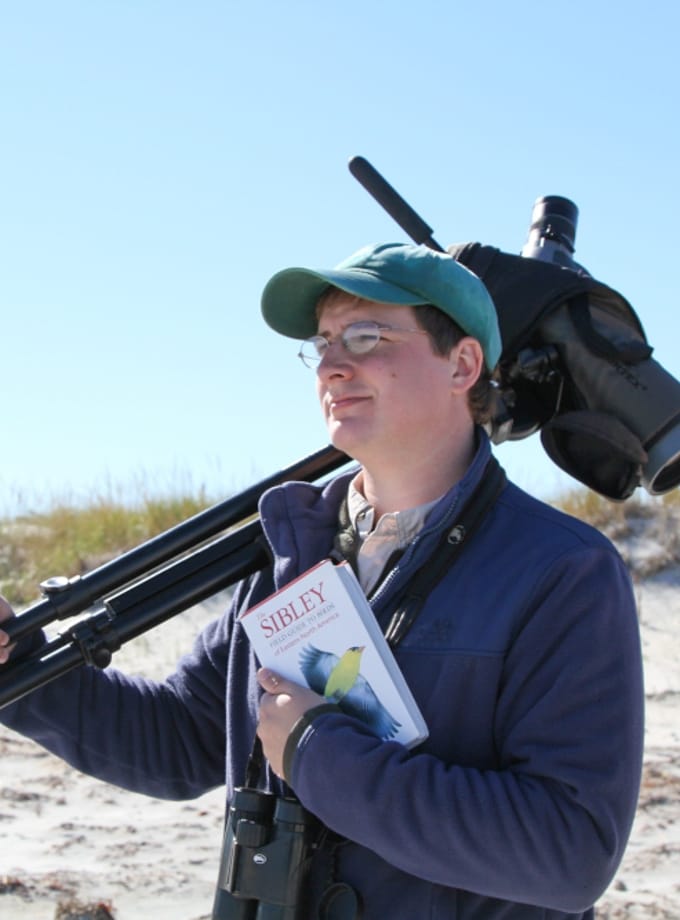 Evan Dalton
Lead Instructor of Landbird Conservation
It's time for Manomet's 42nd Annual Bird-A-Thon!
What is Bird-A-Thon?
Manomet's Bird-a-Thon is a 48-hour birding competition and fundraiser that supports our Landbird Conservation Program. By participating in Bird-A-Thon (either by birding or sponsoring those who do), you not only help us to connect people of all ages to nature and conduct research at our headquarters in Plymouth, you also capture and contribute citizen science data—just by getting out and counting birds!
All the data we've collected in recent years is now on eBird, one of the world's largest biodiversity-related science projects and the official data entry method for Manomet's Bird-A-Thon.
Safety is our priority, so please continue reading for new guidelines and recommendations to keep yourself and others safe and comfortable during this year's Bird-A-Thon.
When is it?
This year's event will take place during the 48 hours between 12:00 AM (midnight) September 19 and 11:59 PM September 20. Your team can bird any or all of that time!
Who Can Bird-A-Thon?
Everyone is welcome to participate, either by getting out and birding yourself or by contributing a dollar amount to someone you know who is participating. This year, in order to ensure participants' safety, we encourage people to either bird alone or Bring Your Bubble for Bird-A-Thon. Invite your household or close social circles—birders or not—to get out and connect with your favorite birding locales. You'll get some much-needed time in nature with your loved ones, and you may even help someone discover their new favorite hobby.
Where Can I Bird?
Bird-A-Thon happens across the globe, wherever you are during that weekend. In order to keep participants safe this year, we encourage picking spots in your local patch, whether it's a nearby park or your own backyard. Fall migration happens all around us, even in our own neighborhoods. Subscribe to our Backyard Birding newsletter and learn some tips, tricks, and common backyard species to give you everything you need to be a backyard naturalist in time for this year's Bird-A-Thon.
We love seeing everyone's reports from the field on social each year. Remember to tag @Manomet on Facebook and @ManometCenter on Twitter and Instagram and use hashtag #ManometBAT20 so we can share your posts and connect with other participants!
Why Bird-A-Thon?
Manomet's Bird-A-Thon is an annual opportunity to join others in supporting hemispherically and globally significant research and education that has powerful and enduring impact. My students learn so much about science and about environmental indicators through analysis of decades of banding data graphs that Trevor presents for their scrutiny.  Manomet's banding lab research and education helps to shape current and future generations of environmental stewards.

Deb Harrison - Manomet Trustee