The Landbird Team
2020 was a year unlike any other, and we can say the same about our avian monitoring at Manomet. Out of an abundance of caution, COVID-19 largely canceled our spring banding season and our Plymouth campus was closed to visitors. While much of our staff continues to work remotely, we were able to invite seasonal staff to return for a fall 2020 banding season.
Inspired in part to compensate for these challenges, we expanded our bird monitoring methods on campus in 2020. In addition to initiating a walking census of the property, we also instituted a regular 30-minute seawatch from the bluff. Both of these surveys, carried out by a single staff member at a time, allow us to record data on species that may go undetected through mist-netting. We are excited to continue with them moving forward in 2021.
Despite the unorthodox year, banders and staff combined to record 205 bird species. Here, we count down five of the most exciting encounters of the year!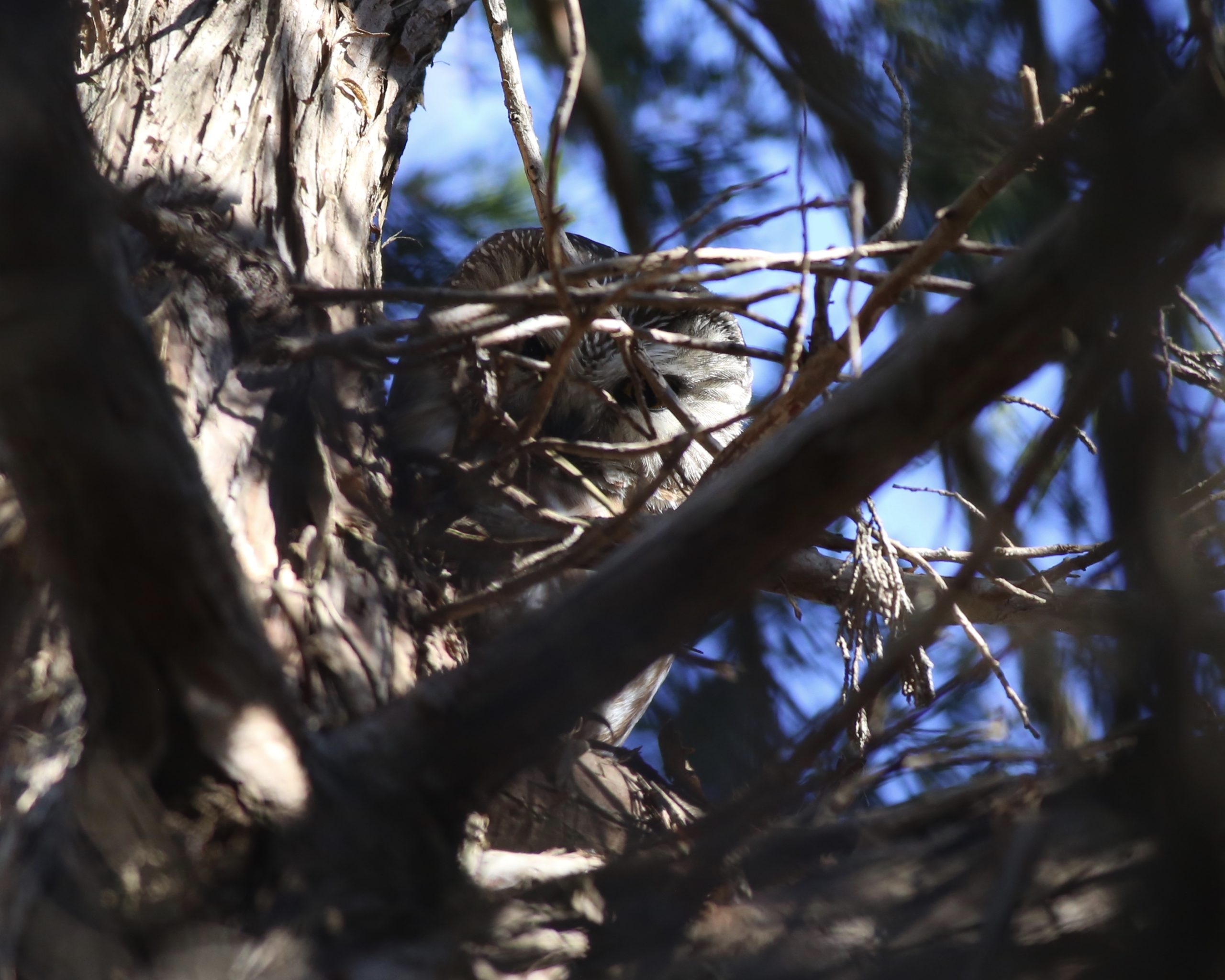 Northern Saw-whet Owl
Although not a particularly rare species, the strictly nocturnal saw-whet owl can be difficult to detect. So, when Staff Biologist Alan Kneidel found one sleeping in a juniper tree on a lunchtime walk in early March, he was beside himself with glee. Wintering owls will often roost in evergreen trees, which can offer insulation against wind and cold temperatures. Alan invited folks down from the office to look while making sure not to disturb the living fluff ball. To top off the year of the saw-whet, the fall banding team banded five, which is a great total given our limited owling effort. The rest of the region also saw a banner year; Project Owlnet banding sites reported above-average banding totals of these mysterious creatures in fall 2020.
Caspian Tern
While we had several highlights during the seawatching season, including four shearwater species and a Thick-billed Murre, the most unusual was a flyover pair of Caspian Terns observed by Staff Biologist Alan Kneidel on June 10th. As his field notes say, "I first heard them giving their Pterodactyl-like calls coming from the south, and then saw them flying over my head with rowing wingbeats, black cap, and blood-red bill, in the direction of White Horse Beach." This is just the second recorded Caspian Tern in the last ten years for Manomet, with the last being on May 2nd, 2013, by Evan Dalton, when he saw one foraging off the bluff.