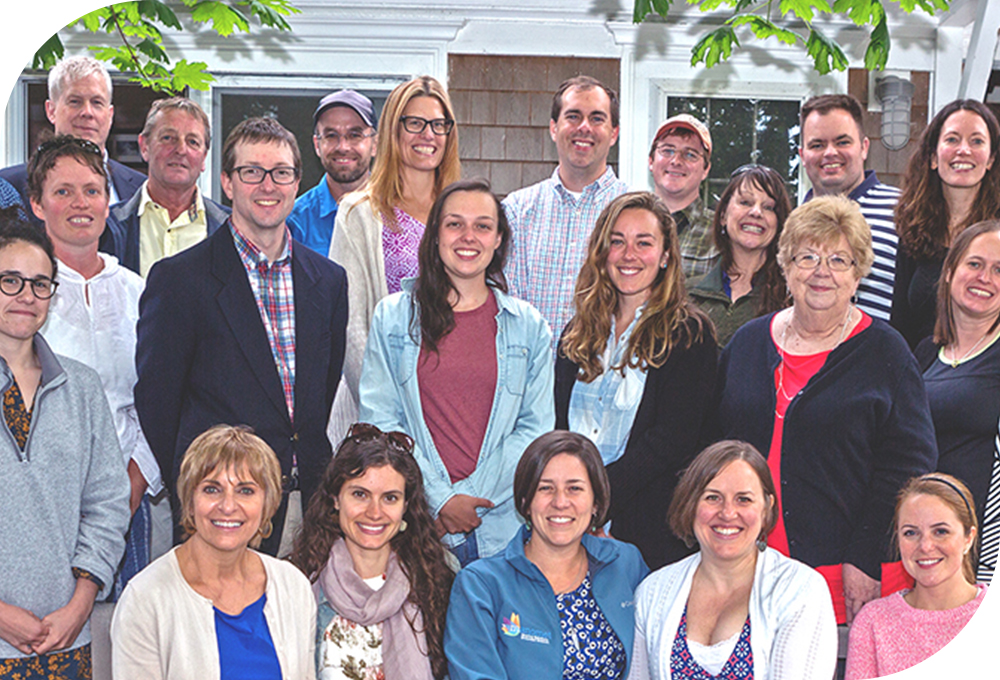 Manomet's Staff
Announcement
Due to the COVID-19 pandemic, we have decided to release the Spring 2020 issue of Manomet Magazine online only for the time being. We hope you enjoy this interactive edition of our quarterly magazine as it's never been released before. We look forward to a time in the coming weeks when it is once again safe to produce the magazine in its regular printed state to be sent out to our dedicated members and partners for their continued support. Thank you!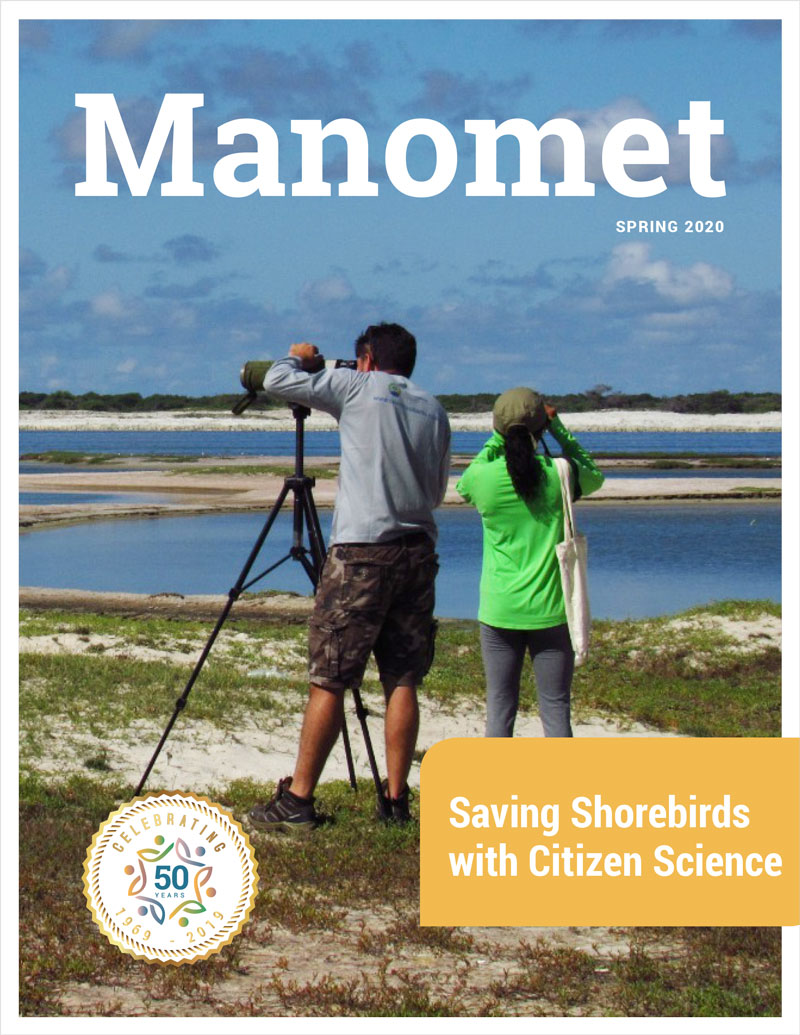 ---
Letter from Our Board Chair

Dear Manomet friends:
On behalf of the entire Manomet family —staff, Trustees, and Councilors—I wish you and your family health and safety during this unsettling time. Manomet has closed our offices in Massachusetts and Maine until further notice, arranging for staff to work remotely to protect their health, as well as others in their communities.
But, our work to sustain our world continues. The COVID-19 pandemic highlights even more the challenges we are up against and Manomet's work for a sustainable future has never been more critical than it is now. Protecting habitat for birds and other wildlife, diversifying our fisheries, and working to integrate science-based initiatives to make our food systems more sustainable are all part of the solution to creating a better world for future generations. After the threat from COVID-19 has passed, there will still be many problems, like climate change and declines in biodiversity that we will need to solve. We hope that by coming together in the face of COVID-19 today, we are laying the groundwork to solve these crucial challenges.
We are still finding ways to connect with you, our friends and supporters, despite the need to keep each other safe through physical distancing. Spring migration is underway right now and we will continue to monitor what birds are telling us about our planet. We are focusing on education, engagement, and connecting to you via webinar and social media to share updates on our shorebird, forestry, agriculture, and other projects. I am confident that Manomet's terrific team is up to whatever challenges are ahead…including our newest member of the staff.
After an extensive search process, I'm pleased to be able to introduce Elizabeth (Lizzie) Schueler as Manomet's President. Her deep commitment to science-based sustainability and extensive networks in the conservation communities will be a terrific asset for Manomet. Lizzie's background in the nonprofit, corporate, and government sectors, with a particular emphasis on building and sustaining mission-driven public/private partnerships, makes her an excellent choice to lead Manomet in these uncertain times. Most recently, Ms. Schueler served as Vice President, Markets and Supply Chains, overseeing World Wildlife Fund's work to eliminate, reduce, or mitigate the key threats caused by commodity production globally. We look forward to introducing you to Lizzie in the coming months, virtually and in-person, as soon as we are able to.
We are hopeful that we will have the opportunity to connect with you again, soon. Until then, we hope you enjoy this issue of our quarterly magazine and the opportunity to learn more about the work our staff is doing.
Nancy Dempze, Board Chair