Emily Renaud
Communications Coordinator
It may not feel like fall in Massachusetts yet, but that won't stop migratory birds from their long, southbound journeys to their wintering grounds! Manomet's banding lab opened for the 56th fall season on August 15.
We also welcomed our talented banding staff:
Megan Gray, a Manomet banding veteran and Rhode Island native with several years of research experience;
Sarah Duff, another Manomet veteran, world traveler, and artist from New Jersey;
Amy Hogan, a Michigan native returning for her second season at Manomet after spending the summer at our Plymouth campus working on our open science initiative;
Lauren Michael, coming to us from Maryland her first season at Manomet after spending several years in various field positions throughout North America.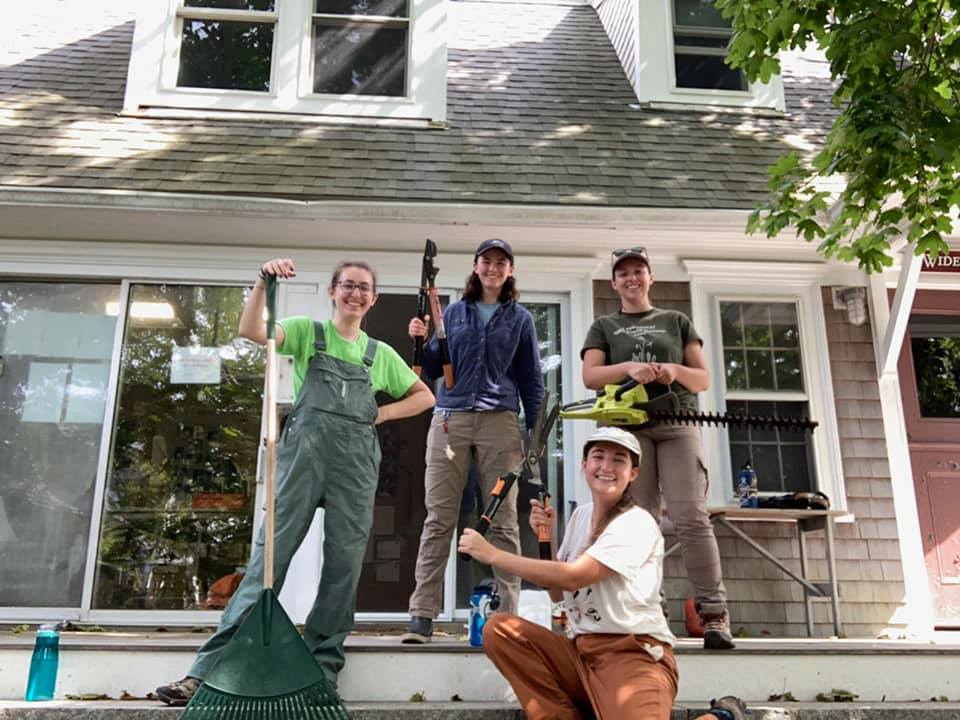 For migratory birds, spring is about getting to their breeding grounds as quickly as possible to establish a territory, try to breed successfully, and raise their young. Then in the fall, those parents begin making their way down south, followed by their offspring, to spend the winter months in the southern U.S. and Central and South America. That usually means a swell of flashy adult birds in their breeding plumages in the spring, bookended by a slow trickle of birds at the start and end of the season, and a more steady flow of birds of varying ages throughout the fall. "You could say spring migration is a sprint, and fall is a marathon!" says Sarah. "The banding season is longer in the fall, and the volume of birds is more spread out instead of having a handful of very busy days. Spring is great because all the birds are in their beautiful bright breeding plumage, but fall brings tons of fluffy babies making their first long journeys south. You haven't lived until you've seen a fledgling catbird!"