Evan Dalton
Director, Manomet Observatory
Manomet has hosted an annual Bird-a-Thon for 43 years. It's the most important fundraiser we have to support our education programs, including our Banding Lab.
This year, we're trying something a little different and adopting the format of The Big Sit!® We hope this makes Bird-a-Thon more inclusive and accessible for all, whether you are a beginning birder or an old pro.
Here's how it works.
You have up to 24 consecutive hours over the weekend of October 9-10, 2021, to identify as many bird species as you can. You can bird as much or as little as you like, you just have to do it all in one sitting, and you can't exceed 24 hours.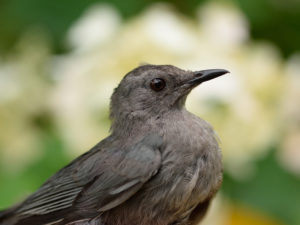 The catch is you have to bird in the same location – a 17-foot diameter circle, to be exact. In other words, a "big sit!" View the rules here.
This can be as simple as setting up your own circle in the comfort of your own backyard or joining together with friends to organize a circle in a local park, wildlife refuge, or land trust. No matter what you choose to do, just have fun and enjoy being outdoors. Manomet will be hosting several Big Sits at our Plymouth, MA, campus on October 9-10 – scroll down to sign up for one of our Circles!
Don't forget, there are two parts to a successful Bird-a-Thon – birding and fundraising.
There are several ways you can help us reach our fundraising goal.
Ask your friends and family to make a one-time gift or pledge an amount for every species you observe;
Organize your own circle and collect a donation from everyone who participates; or,
Make a gift of your own.
Every dollar raised through Bird-a-Thon goes directly to support our education programs, so make plans to be part of this year's event and help us continue to connect people of all ages to the wonders of the natural world.