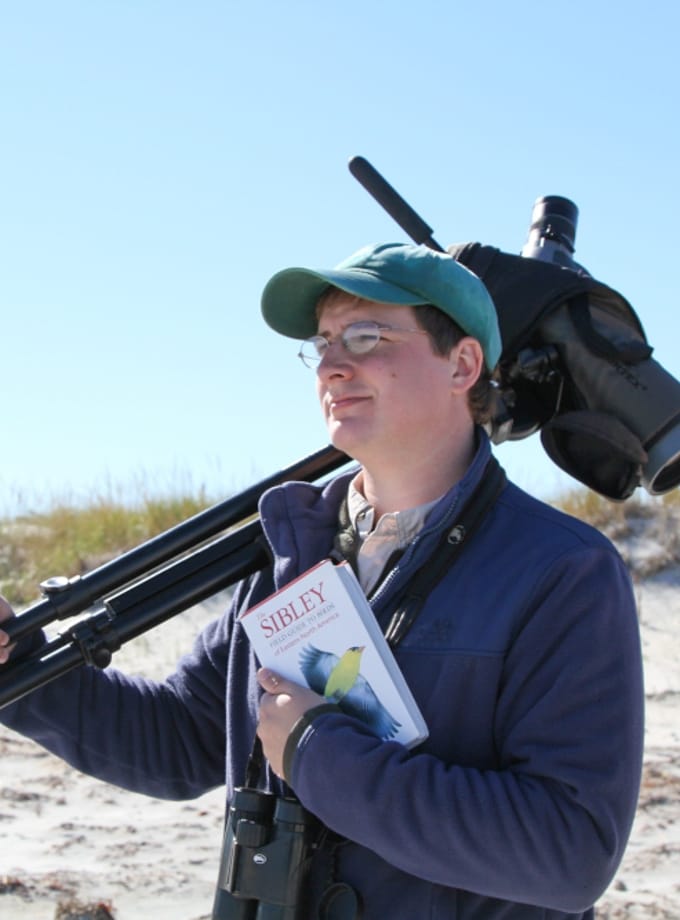 Evan Dalton
Lead Instructor, Landbird Conservation
What is Bird-a-Thon?
Manomet's Bird-a-Thon is a 48-hour birding competition and fundraiser that supports Manomet's Landbird Conservation Program. The format is similar to a walk-a-thon, except the goal is to see the most birds possible. This year we are upping the competition by introducing several different prize categories. Learn more HERE. We'll also be hosting a compilation event at Manomet HQ the following Sunday, September 23rd, where Manomet staff will give presentations and announce this year's prize winners.
By participating in the Bird-a-Thon (either by birding or sponsoring those who do) you're helping us educate people of all ages about landbird migration and our connection to the natural world. Plus, it's a great way to spend the weekend outdoors and have some fun!
When is it?
This year's Bird-a-Thon will take place during the 48 hours between 12:00AM (midnight) September 15th and 11:59PM September 16th. Your team can bird any or all of that time!
Who can Bird-a-Thon?
Everyone is welcome to participate. You can participate by forming a team and raising funds or you can support your favorite team with a contribution.
Official event rules can be found here>>
To register your team, email Evan Dalton: edalton@manomet.org.