Juanita Fonseca joined Manomet in 2020 as a shrimp and shorebird conservation specialist for the Flyways program. Her work focuses on developing and implementing best management practices that integrate shorebird conservation into shrimp farms at important shorebird sites, particularly in Mexico.
Mexico has 20 WHSRN sites of importance for shorebirds; in some of these sites, such as the Ensenada de Pabellones lagoon complex, fishing and aquaculture is their main economic activity. Understanding how these productive systems should be managed to promote shorebird conservation is key.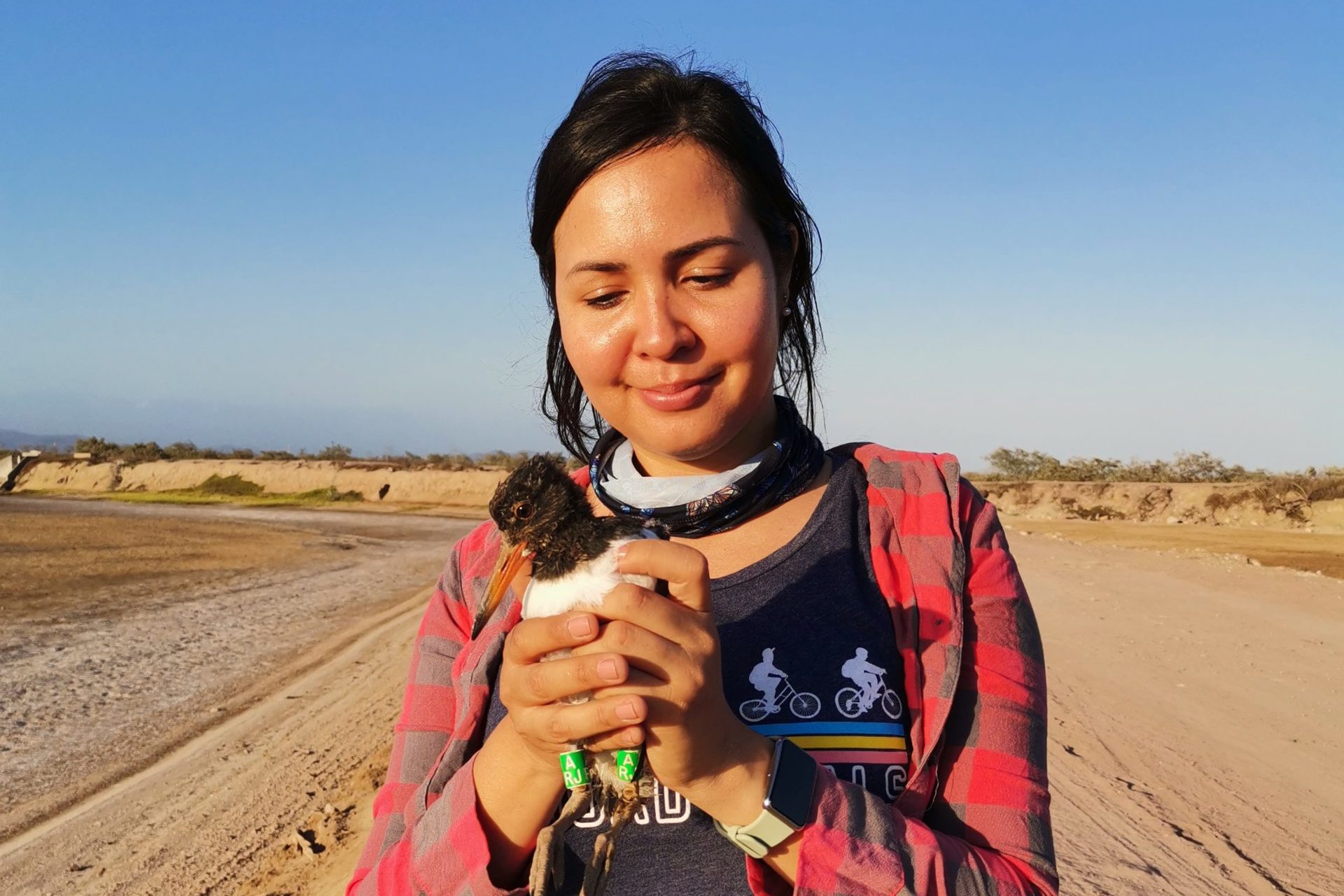 Juanita, a native of Sinaloa, Mexico, did her doctoral dissertation evaluating the functionality of shrimp farms in northwestern Mexico as foraging sites for shorebirds. She has been interested in coastal habitat conservation and species protection since her childhood visits to the Ensenada de Pabellones lagoon complex and other important shorebird sites. Thanks to her work with producers and the identification of best management practices, she was selected as a 2021 Coastal Solutions program fellow at the Cornell Lab of Ornithology. This elite program is an opportunity for young professionals to not only conserve coastal areas and shorebirds but to develop their skills and create a community of practice and learning among them. The program provides two years of funding, mentoring support, and professional development opportunities including annual retreats that combine peer-to-peer learning and strategic trainings.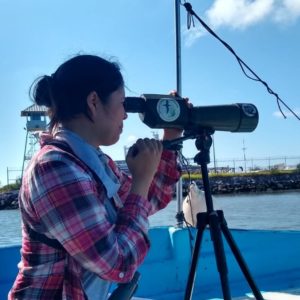 As a member of Manomet's Flyways team, Juanita evaluates the best management practices for shrimp farms and promotes the involvement of producers in their implementation. "In the workshops with our partners and key stakeholders, we are able to demonstrate that with some simple measures, farmers can support bird conservation without affecting their production system," says Juanita.
Along with other Manomet staff, Juanita's work focuses on the conservation of working lands and seas. She also provides on-the-ground support to partners in Mexico, as well as brings Mexican conservation efforts to flyway work. "I'm looking forward to supporting and working with partners in Mexico. There are many people and organizations doing good work in shorebird research and conservation that can be shared with other hemispheric initiatives. And there is also much to be learned from our international partners."