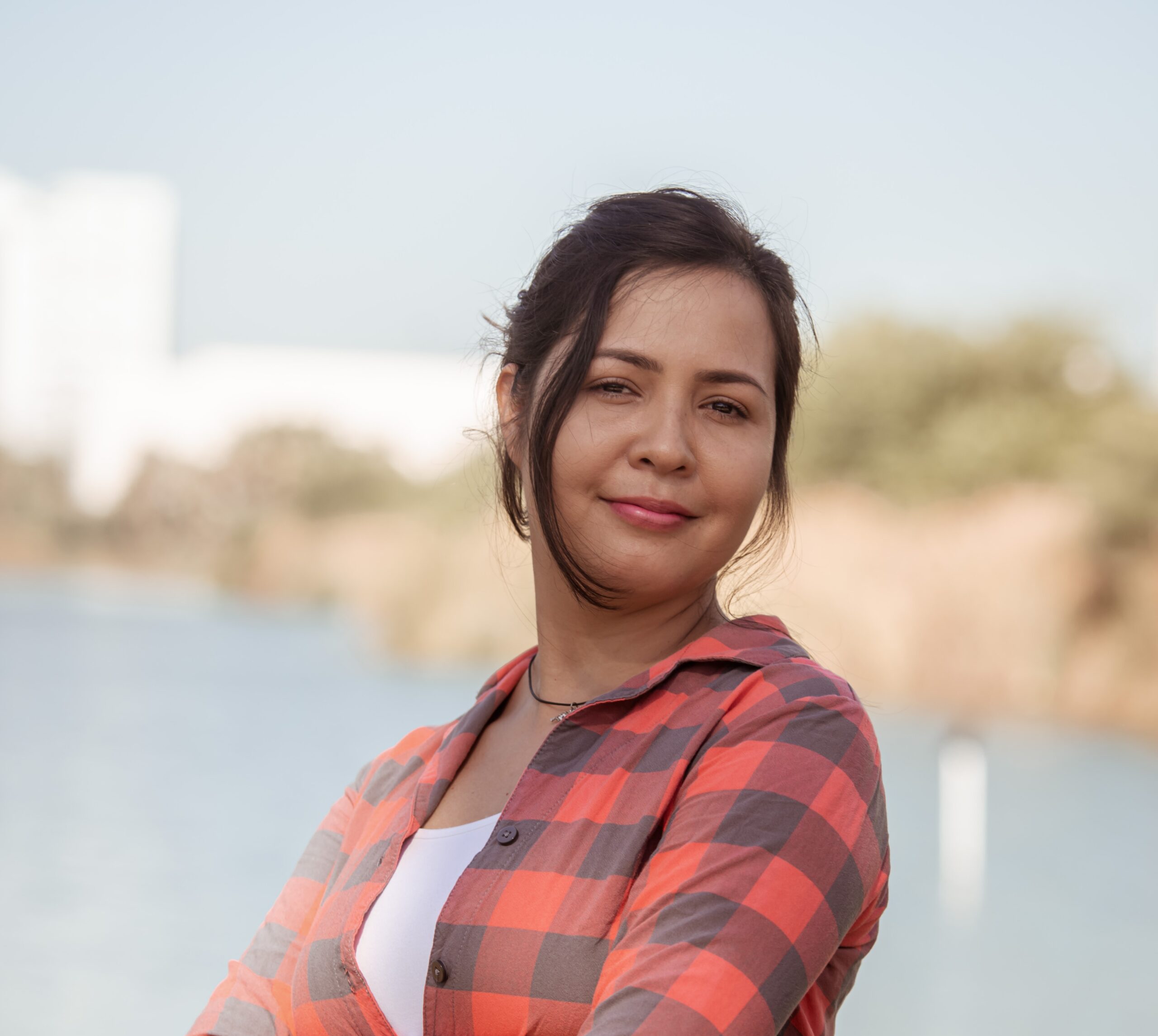 Shrimp and Shorebird Conservation Specialist
Juanita Fonseca, Ph.D.
Juanita Fonseca, of Mazatlán, Mexico, joined the WHSRN Executive Office in August 2020 as a Shrimp and Shorebird Conservation Specialist. Her activities focus on promoting and implementing best management practices that help integrate shorebird conservation with shrimp farming in Mexico, and supporting research on the use of these production systems by shorebirds in other parts of the Pacific Flyway. She also helps evaluate opportunities to develop new partnerships to strengthen the network of WHSRN sites in Mexico.
For several years, Juanita has been involved in different bird conservation and research projects, particularly in shrimp farms where she undertook her doctoral thesis project, evaluating their functionality as foraging sites for shorebirds. Her results have generated knowledge which has served producers in the development and implementation of best management practices. She is also part of the first collaborative network to install automated radio telemetry stations of the Wildlife Tracking System (Motus) in northwestern Mexico and collaborates with Environment Canada to monitor and evaluate shorebird connectivity using radio transmitters (nanotags) in the Pacific Flyway.
Juanita is a biologist and holds a PhD in Aquatic Resources Sciences from Universidad Autónoma de Sinaloa, México. In 2021 she was selected as a fellow of the Coastal Solutions program, and recently joined the National System of Researchers of her country.
I work at Manomet because it uses the best available science to develop effective management practices that help conserve species and their habitats while contributing to sustainable development. I am excited to be part of this organization and to be able to play an active role in science to contribute to problem solving to preserve biodiversity