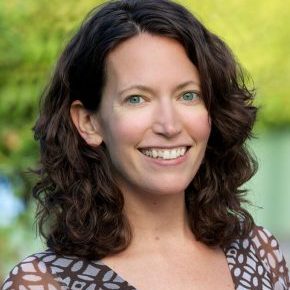 Danielle Smaha
Director, Marketing and Communications
In April 2019, Manomet hired Prime Buchholz, an investment consulting firm, to help us better align our investments with our mission. Manomet had approximately 25% of our endowment invested in environmental, social, and governance (ESG) funds; we want to grow that number significantly. We believe that this will be a good financial investment, as well as a good investment in a more sustainable world.
According to Kate Dumas, Principal/Consultant, Prime Buchholz, "We're extremely fortunate at Prime to partner predominantly with not-for-profit clients – endowments and foundations. Seeing the impact our clients have in their focus areas motivates us."
Dumas added that the move towards aligning investments with mission is growing. "Today most clients have engaged in meaningful conversations on whether and how to reflect their missions and values in their investment programs. When you think about our client base and their well-articulated missions and values, it seems a natural evolution. We're seeing a similar evolution in investment management. More and more investment firms are integrating ESG factors into the analysis of investment opportunities, engaging with corporations on best practices, or supporting communities or sustainable businesses."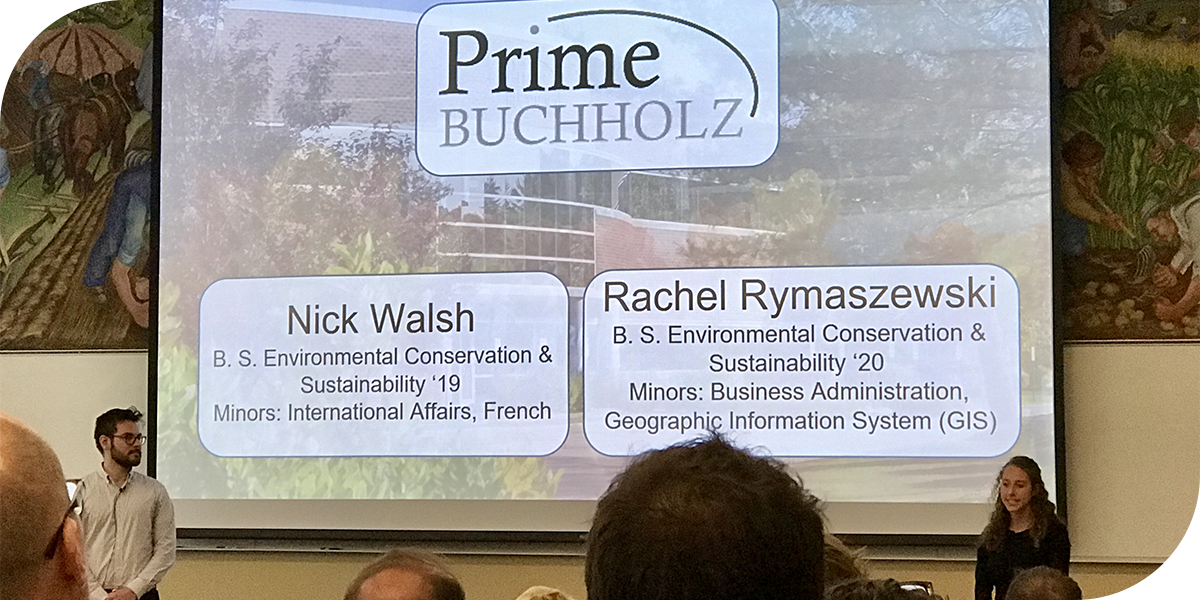 At the same time that Manomet was beginning our relationship with Prime Buchholz, Rachel Rymaszewski and Nick Walsh, former U360 students attending the University of New Hampshire, were preparing to start internships with the firm through the UNH's Center for Social Innovation and Enterprise (CSIE)'s Social Innovation Internship program. Each CSIE intern works at a different host organization, in this case, Prime Buchholz, where they spend the majority of the summer, but also benefit from trainings in social innovation and entrepreneurship and externships at mission-driven organizations.
"One of the things that we focus very strongly on is interdisciplinary learning, so we welcome students from all of the UNH colleges," says Fiona Wilson, Executive Director of the CSIE. "And we deliberately construct a cohort involving students from a wide variety of disciplines. Because we know solving the complex social-environmental challenges that the world faces today will only happen from collaboration across disciplines and across sectors."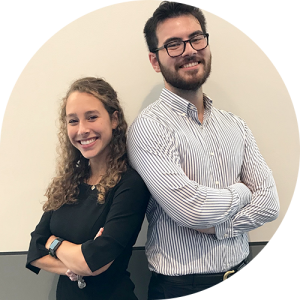 At Prime Buchholz, Rachel and Nick were tasked with completing the firm's annual survey of ESG integration across investment managers. The education that Rachel and Nick gained from UNH and through their U360 internship made them stand out from other candidates. "We typically hire one intern a summer to work with our mission-aligned investment committee. After interviewing Rachel and Nick we knew we had to have them both. As it turned out, they make an incredible team!" said Dumas.
The summer was incredibly rewarding for both Nick and Rachel and gave them an opportunity to show off their skills that they gained from Manomet's U360 internship. "My ultimate professional goal revolves around advancing sustainability practices in the business world, I just didn't know how to break into that field," said Nick, who has just accepted a full-time position as a Data Associate at Prime Buchholz. "The internship at Prime Buchholz was a great fit for me. It allowed me to gain experience in a safe and educational environment which is what I needed to figure out my career path. The U360 experience helped me better communicate in the professional world and manage myself with limited supervision. The engagement I had with countless business owners during my U360 experience taught me skills I would not have learned until much later in my career."
"U360 not only prepared me to work in such a professional setting, but also to not be afraid to try an internship or a job because you've never done that type of work before," added Rachel. "U360 was designed in a way that is relevant to any major and teaches how to relate sustainability to the working world."
Based on the experience that Nick and Rachel gained through the U360 internship, Prime Buchholz asked them for an assessment of the firm's sustainability and suggestions for ways to improve. "Within two weeks they had convinced the head of procurement to replace our single-use plastic utensils and paper cups with silverware and mugs – and we've not looked back! We're also working on implementing some larger projects at their recommendation," said Dumas. "Rachel and Nick are 'do-ers' and having seen them in action we're confident that they will change the world."
Manomet's 2019-20 U360 internship program kicked off on Monday, August 26, with 16 participating students from ten colleges, including four new Massachusetts universities: Boston University, Clark, Wheaton, and Mt. Holyoke. This year's interns include two international students and one Army Reserves veteran. For more information, visit www.manomet.org/projects/u360.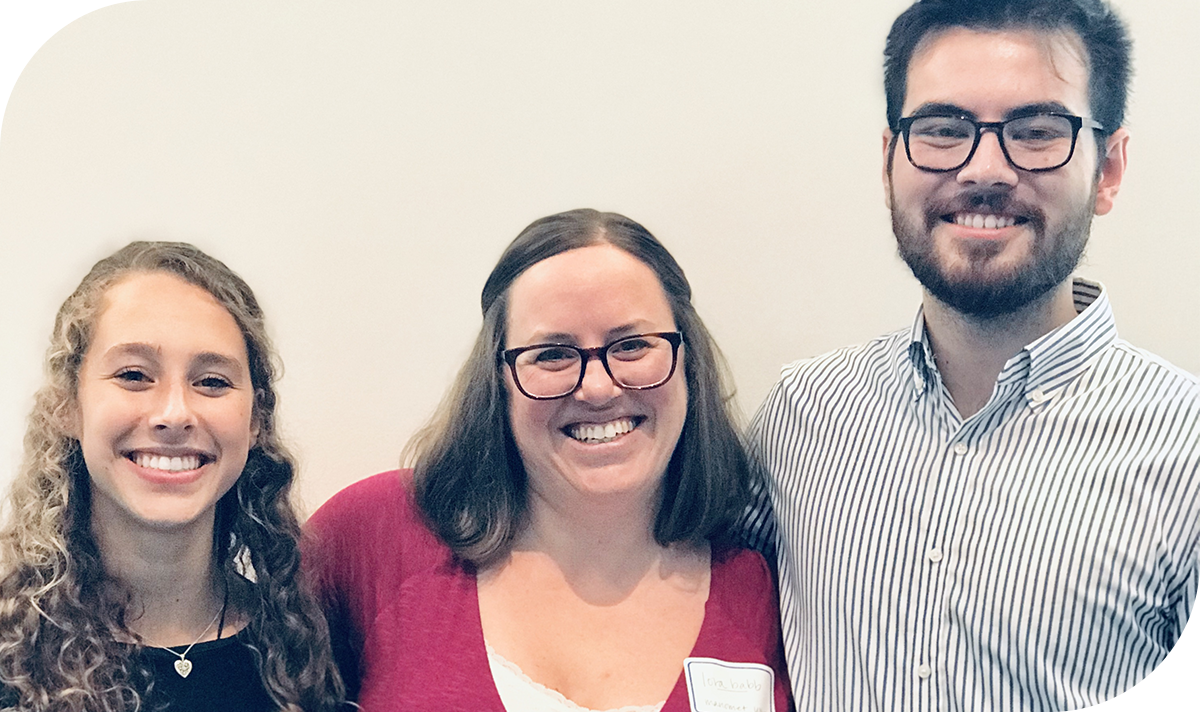 Advice to young professionals entering the workplace
"The most valuable piece of advice that I cannot preach enough is the power you have simply being an intern. Everyone you work with will want to help you learn the most you can and give you as much room to experiment as they can because they genuinely want to see you thrive. Take as many opportunities to sit in on meetings, learn as much as you can, and go above and beyond with your work." Rachel Rymaszewski
"Don't be afraid to learn. Your time there is supposed to be as beneficial for you as it is for your employer. Everyone there expects you to make small mistakes, it's all part of the process. Walk up and talk to whoever you need to, the last thing they want is you to do something wrong because you were afraid to reach out and ask the question." Nick Walsh
"Enthusiasm and intellectual curiosity are a great foundation. From there everything else can be learned." Kate Dumas