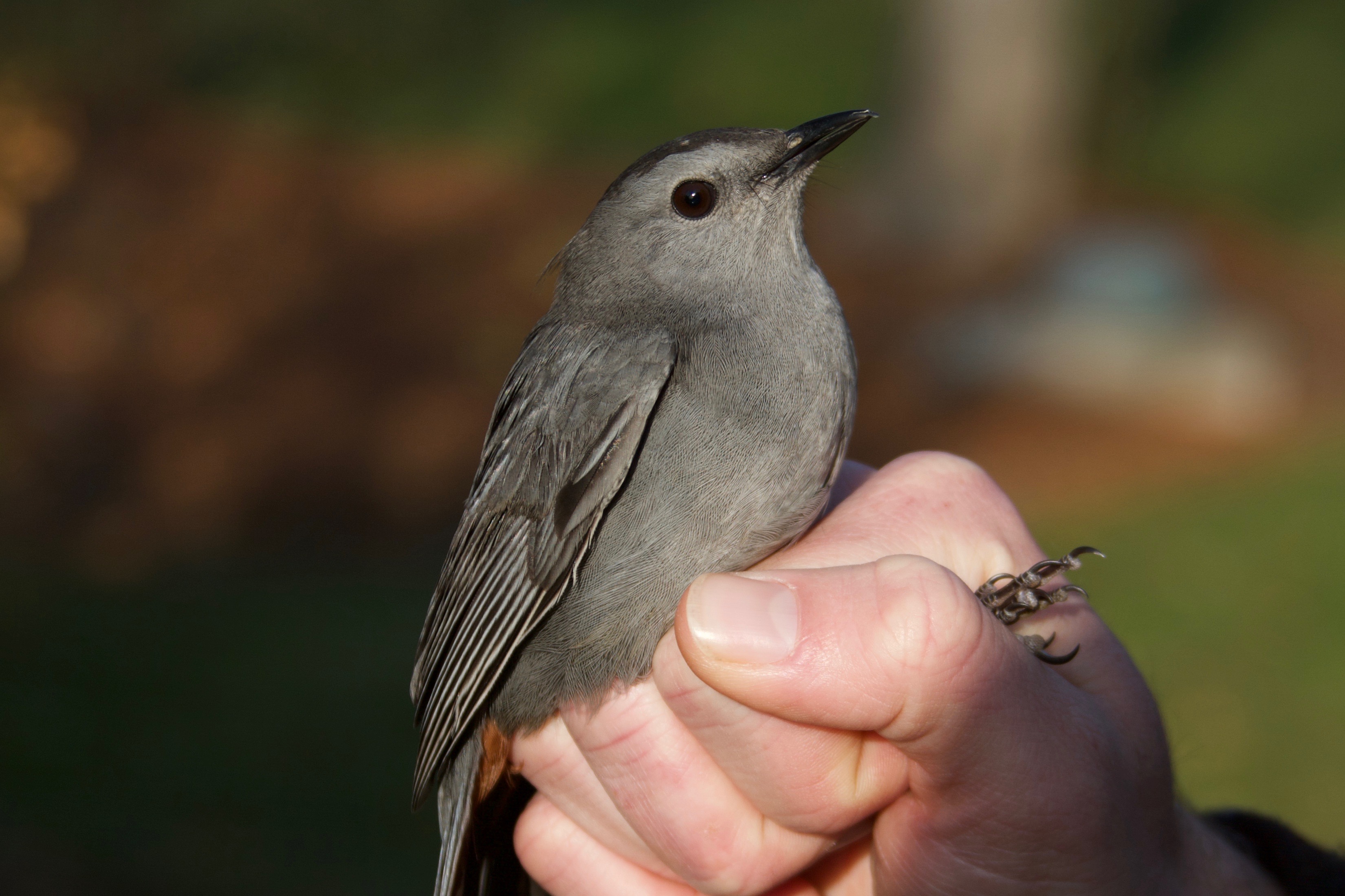 The Manomet Banders
We had a shortened week of banding, with Monday off and Tuesday as a rain day. Despite the two days off we banded 186 new birds, processed 54 recaptures, and caught two new species for the week. This brings our season total up to 1,222 new birds, 683 recaptures, and 68 total species.
Tuesday was our first day this season that we were closed for rain, and it was warm and humid all day. The rain eased up in the late afternoon, turning into light sprinkles. A few Spring Peepers and a large American Bullfrog were attracted to the outside lights. All the Spring Peepers that we've seen this year seem to be adult-sized. Unfortunately, with the drought this year, it seems the recruitment of Spring Peepers and Gray Tree Frogs was severely impacted by lowered water levels. We've seen very few young Spring Peepers and no young Gray Tree Frogs.
Early Wednesday, we returned from opening to see a large American Toad sitting on the sidewalk right outside headquarters. The net lanes were still wet from the rain the night before, and it was likely this toad was moving to an upland area to spend the winter. Later in the afternoon, we decided to try and capture Northern Saw-whet Owls again. Our success continued and we caught three birds that night, all hatch-years, meaning they were young birds hatched this year.