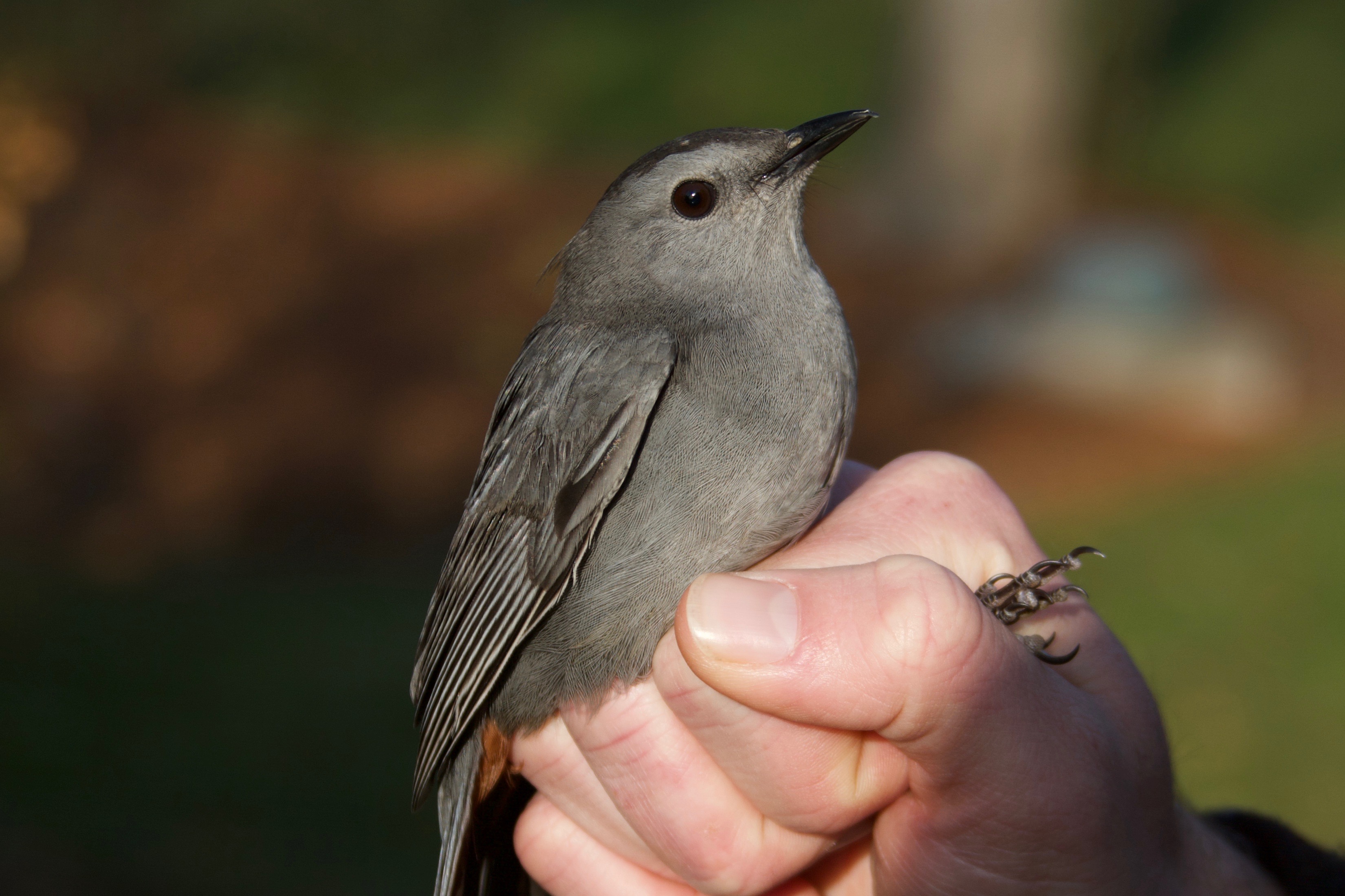 The Manomet Banders
We finished the week with 261 new birds banded, 108 recaptures processed, and six new species for the week. Past the halfway point for the fall season now, we've processed 1,036 new birds, 629 recaptures, and a total of 66 species. As is typical for October, sea ducks have begun moving south to their wintering areas. Species including Black, White-winged, and Surf Scoter, as well as Common Eider, have been sighted in groups rafting off the bluff. We have also seen small numbers of Monarch butterflies moving past the bluff.
On and off rain showers started our day Monday, preventing us from opening nets at our usual time. The rain showers forced down migrating Tree Swallows and there were small groups of birds flying by all morning. Six Greater Yellowlegs grouped together tightly off the bluff, huddled together on a small rock at low tide, even though there were plenty of other rocks nearby that they could perch on. A Peregrine Falcon bombed in towards the rocks but was going after gulls, and ended up just flying south without disturbing too many birds. When we finally opened nets, Spring Peepers and Wood Frogs were enjoying the wet leaves and hopping along the net lanes.
On Tuesday, a layer of fog lay over the Big Bog early in the morning with the moon setting in the distance behind the Holmes Farm. Sarah spotted the resident Cooper's Hawk, which we had seen several times already this season, along the bluff. Almost immediately, American Crows honed in on the hawk and began harassing it. After a few minutes of getting dive-bombed, the hawk escaped the bombardment. We caught an Indigo Bunting later in the day as well, a species that is not caught very often at Manomet, due in part to not having any of our nets placed in open field habitat, which is what they prefer.