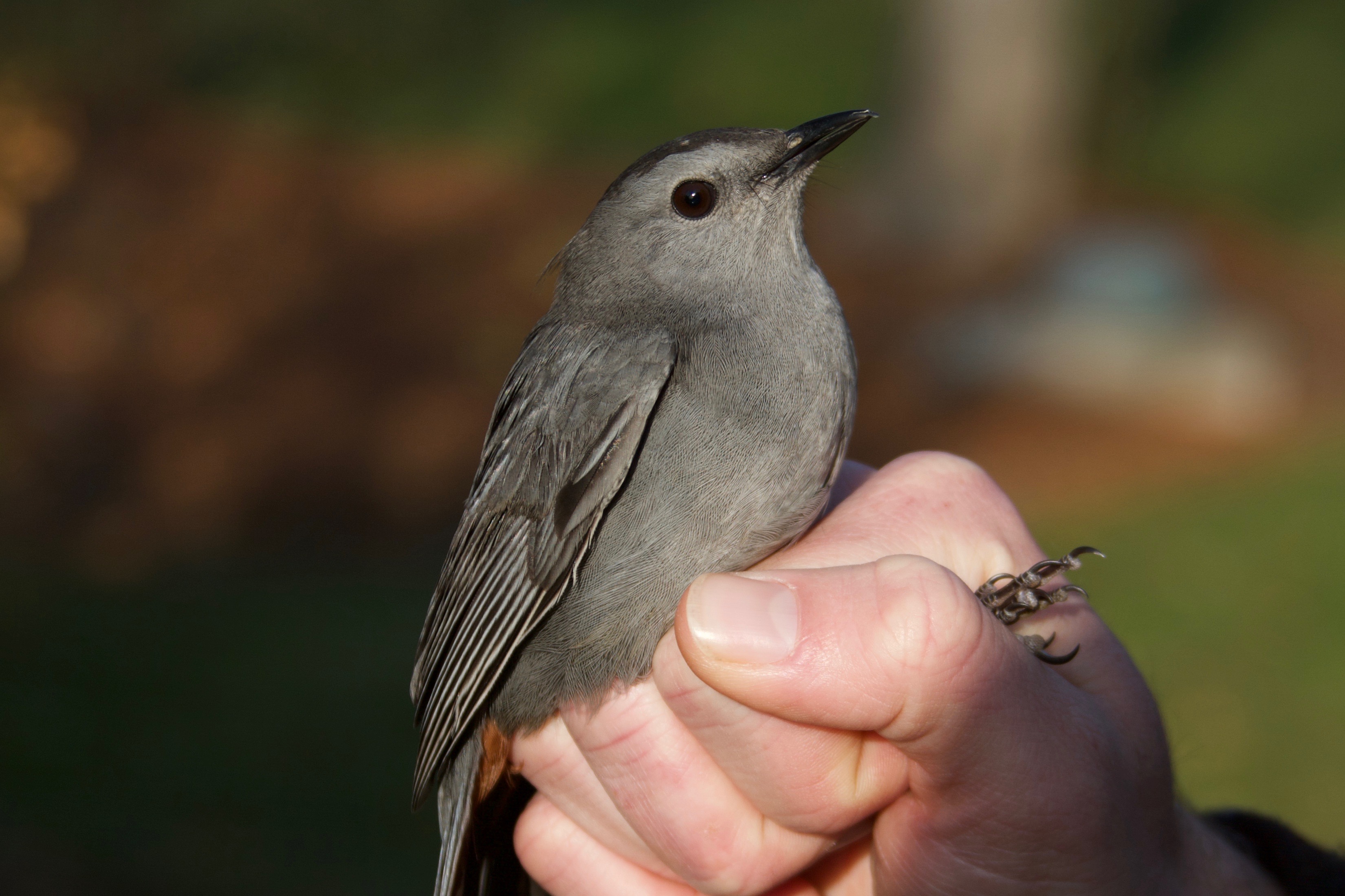 The Manomet Banders
This week we banded 162 new birds, processed an additional 83 recaptures, and caught one new species for the week. With three weeks left in the fall season, we've banded 1,384 new birds, processed 766 recaptures, and caught 69 total species.
Monday was calm and all 50 nets were open, including the usually windier nets that run along the bluff. Large numbers of Black-capped Chickadees have still been moving along the bluff and we caught 30 of them on Monday. The American Robins have been taking advantage of the shelter and food resources around some of our nets and, consequently, we caught quite a few of them on Monday—22 in total. We've been hearing the quiet whispered "Oh, sweet Canada" songs of White-throated Sparrows along the net lanes, a sign that fall is truly here!
On Tuesday, we heard Common Loons calling off the bluff; they've grown in numbers around Manomet Point lately as migrating individuals come in from the North. Rain showers had us running around and we ended up closing early for the day after more rain moved in during the afternoon. Enjoying the rain was a small Quick Gloss Snail beneath one of the nets, moving slowly across a clump of moss.
Wednesday began foggy and dark. A light mist was blowing in off the ocean, enveloping our area in a dense fog. All along the net lanes, trees' leaves collected water and caused droplets to fall so regularly it seemed like it was raining. We opened for a short while but ended up shutting down soon after as the misting increased in intensity. The Spring Peepers at least enjoyed the weather, many calling their full song instead of the truncated, squeaky song they use in the fall. Song Sparrows and Black-capped Chickadees have also been singing their spring songs the last few weeks, a sign of vernal recrudescence. This term describes when the day length and weather in the fall match the day length and warmer temperatures at the beginning of spring, causing amphibians and birds to sing as if it were spring and they were preparing for the breeding season.