Evan Dalton
Director, Manomet Observatory
This year, Manomet held its first Big Sit Bird-a-Thon, making the annual fundraiser more accessible to birders of all ages and abilities. The Big Sit rules state that participants have no more than 24 hours to bird within a 17-foot circle and watch and listen for as many species as they can. Manomet Bird-a-Thon-ers across New England — with one participant birding in Spain — saw a total of 89 species over more than 100 hours of birding during BAT weekend, held on October 9 and 10.
Bird-a-Thon provides an opportunity for bird enthusiasts to show their support for Manomet's work by getting out and connecting with nature in their favorite local patches. By adopting the format of a Big Sit, participants were able to literally bird from wherever they felt most comfortable, whether that was somewhere outdoors or from their own kitchen table. "We strive to make birding and nature accessible to all," says Molly Jacobs, VP of Environmental Education and Outreach. "Encouraging participants to try out a Big Sit for Bird-a-Thon is one of many ways we're working towards this goal."
Birders were invited to join the Manomet Observatory circle and spend the day with the banding staff at Manomet's Headquarters on Saturday the 9th. The HQ-based team saw 55 species, including distant views of Leach's Storm Petrel and a property first Sabine's Gull. Fueled by coffee, donuts, and homemade pastries, the Manomet Observatory circle participants considered the day a success and hope to repeat this format for future Bird-a-Thons.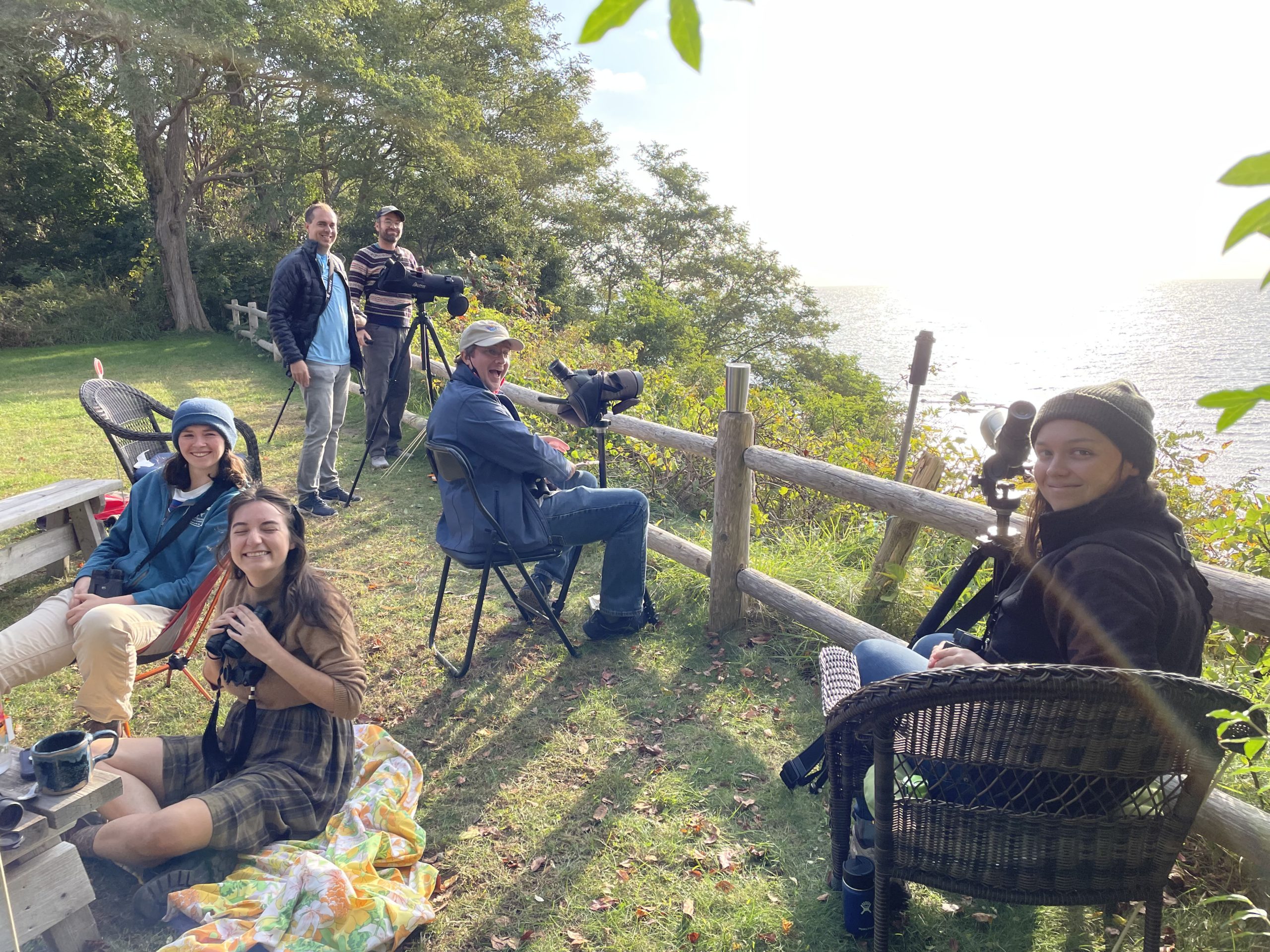 "This is one of the more fun Bird-a-Thons I've participated in with Manomet, and I've been doing them for several years now," says Megan Gray, lead bander of this season's banding team. "Besides just having fun hanging out with a group of people I enjoy spending time with, the option of a Big Sit can also help involve a group of people who maybe couldn't participate in Bird-a-Thon before."
Learn more about the Big Sit and Birdability, an organization whose vision is that "birding truly is for everybody and every body, regardless of disability or other health concerns," and ways you can help create a more accessible community for birders in your outdoor patch.
And if you weren't able to participate in this year's Bird-a-Thon, you can still show your support by making a gift.