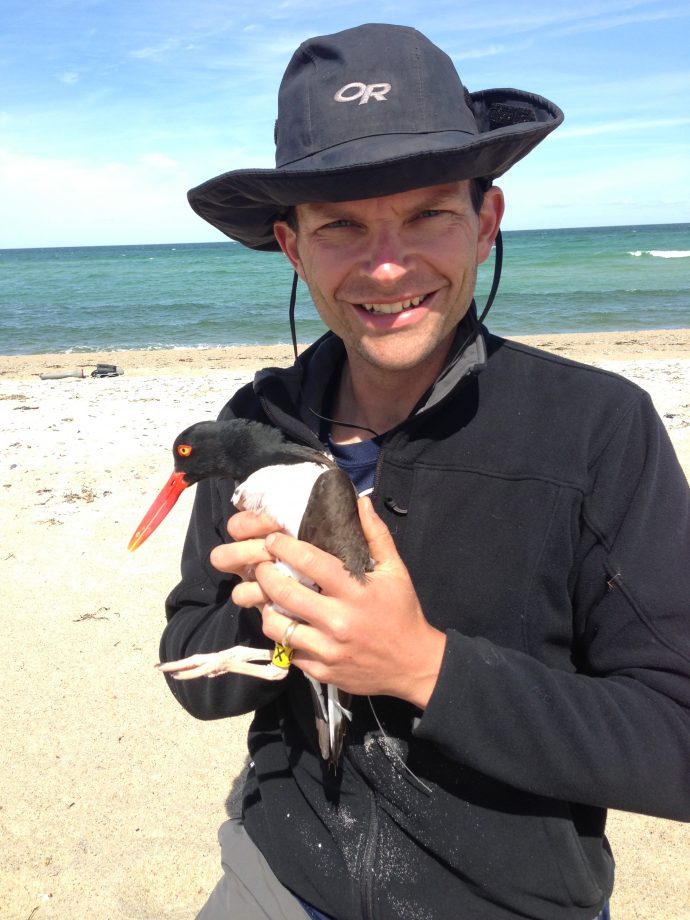 Senior Shorebird Scientist
Shiloh Schulte, Ph.D.
As the coordinator for the American Oystercatcher Recovery Program, Shiloh is responsible for working with diverse partner organizations along the Atlantic and Gulf Coasts to identify and foster research and management programs that will aid the recovery of American Oystercatchers and other beach-nesting birds. This work contributes to Manomet's larger mission to use science-based collaborative solutions to recover shorebird populations.
Shiloh earned his doctorate at North Carolina State University, where he studied the ecology and population biology of American Oystercatchers on the Outer Banks of North Carolina. During his time in North Carolina, he helped coordinate a coast-wide banding and resighting effort with multiple research partners. Shiloh holds a B.S. in Wildlife Biology from the University of Vermont and has worked on a variety of landbird, seabird, and shorebird projects throughout North America.
As well as an avid birder, Shiloh is a competitive distance runner and holds a 2nd-degree black belt in Tae Kwon Do.
Why Manomet?
At Manomet, I am privileged to work with an outstanding team of biologists dedicated to the conservation of shorebirds.  We have the freedom and flexibility to conduct applied research and conservation projects throughout the Americas.