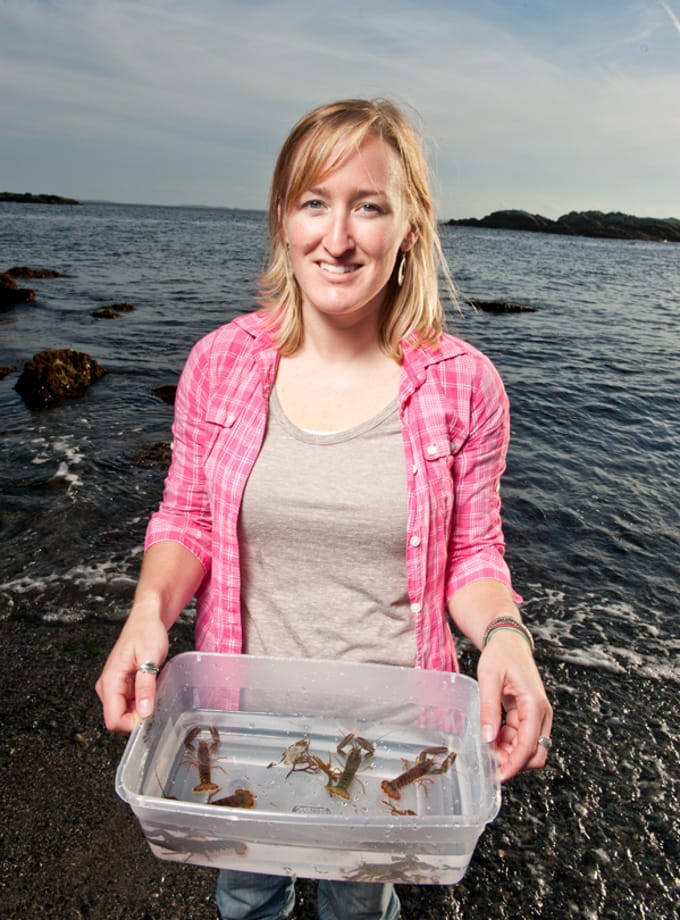 Marissa McMahan
Fisheries Division Director
To continue our work in light of the coronavirus/COVID-19 situation, Manomet is expanding our virtual programming. We invite you to join us for a webinar presentation with Dr. Marissa McMahan, Manomet's Fisheries Division Director on Thursday, April 16, 2020, at 11 a.m.
The European green crab hitched a ride to the U.S. on sailing ships that docked in Boston in the early 1800's. Two hundred years later, the green crab is thriving in New England's warmer waters and is a voracious predator of our native soft-shell clams, an important New England fishery.
Dr. McMahan will share how climate change is impacting the Gulf of Maine and our fisheries. She'll also tell you more about the invasive green crab, including a description of their life cycle, how to identify males and females, and how Manomet and our partners are working to reduce the number of green crabs in our ecosystems.
This webinar is perfect for both kids and adults who are interested in fisheries science!
Contact Chris Boudreaux at cboudreaux@manomet.org for more information.