Elizabeth Schueler
President
Spring is here! The Banding Lab will soon be open (April 15th) for the spring season, the days are growing longer, and the birds are chirping!
In this magazine, you will learn about Manomet's approach to working lands and seas. This is an approach Manomet has been taking for years, working closely with the dairy industry, agriculture, fisheries, and foresters to improve land management, productivity, and conservation practices to ensure balanced benefits for people and nature. In this case, we feature our work on shrimp farms in the Gulf of Fonseca that provide valuable shorebird habitat and our partnership with Seajoy, one of Latin America's largest farmed-shrimp producers. This relationship led us to work with the Aquaculture Stewardship Council, one of the global standards guiding shrimp farming worldwide, to ensure that their standard includes best management practices aimed at shorebird conservation and protecting biodiversity.
This winter, we re-launched the Massachusetts Young Birder's Club and have aspirations to connect regionally and nationally with other like-minded groups in the future. It is thrilling to see and read about the wonder and curiosity that young birders hold. We are excited to provide a safe space for young people from communities across the state to connect with their peers and learn more about nature.
Finally, you will have a chance to read about some of the research and monitoring that our scientists are conducting in Maine, Cape Cod, Mexico, and right here in the Pine Barrens in Plymouth, Mass. We take heart in knowing that we have been able to conduct fieldwork, albeit limited, during the pandemic, and look forward to the opportunity to accelerate all of our work as the world opens back up!
Happy Spring!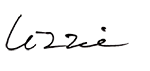 Elizabeth Schueler, President