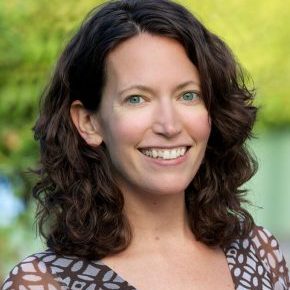 Danielle Smaha
Director, Marketing and Communications
Earlier this month, Elizabeth (Lizzie) Schueler became Manomet's fourth President. Lizzie is now leading Manomet's impressive conservation portfolio which includes world-class bird research and habitat restoration, and an emerging body of work focused on growing sustainable practices in forestry, fisheries, agriculture, and other businesses.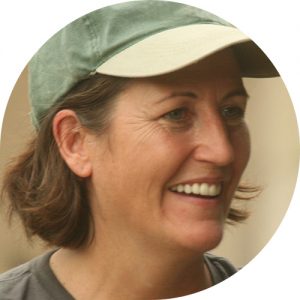 Lizzie took some time to sit down with us in her first official week on staff to share what she's looking forward to, how it feels to start a new job in the midst of a pandemic, and what she likes to do when she's not at work.
How did you first learn about Manomet?
While I grew up outside of Boston, I was unaware of Manomet. I first heard of it when a recruiter reached out to me. As it turns out, I happen to know several people who have been associated with Manomet, including as interns.
What are you looking forward to working on in your first several months at Manomet?
I am looking forward to getting to know everything about the organization, including the conservation work, the processes, the people, and the facilities. Over the next several weeks I will be meeting with every employee and hope to also meet with each Board member. I need to understand everything about the organization before I can make any decisions, and this will take some time. In parallel, we are launching a strategic planning process which we hope to complete by the end of this fiscal year which is September, 2020. I am living on the property in the farmhouse which makes for an easy commute, and it enables me to see how the property currently is being used by locals. We are hoping to grow public access as we are designing an interpretive trail which hopefully will attract more school groups, and I look forward to helping with that initiative!
Tell us about making this move and starting a new job right in the middle of the COVID-19 pandemic.
Well, it was a little unnerving because I thought things would fall through, like the sale of my house in DC or the move, but amazingly, nothing did and it went really smoothly. Real estate transactions and movers were all considered "essential" and were all willing to help me with the process. The drive from DC to Plymouth was a snap with almost no one on the roads. My realtor in DC (who used to work for Tip O'Neill) contracted COVID-19 and was quite ill and hospitalized after we went under contract! That was scary, but thankfully she is home and better!
It is very intriguing starting a new job in this time. A few things strike me. It might be the case that I will get to know people more quickly because, whereas, in a normal work environment I never lead with personal questions, at this time, I do. I want to know how people are juggling their many commitments while working when there is a blurred line between work and home. Second, everyone's world has been transformed, and it is a tremendous time of introspection, and of questioning all of our norms. In a strange way, there probably is no better time to launch a strategic planning process. The staff seem very jazzed about this. While we need to do the majority of the planning remotely, we have to view this time of not traveling and unfortunately not conducting some crucial research this late spring, as a chance to focus more effort into a strategic review and plan.
What excites you most about returning to Massachusetts?
I know a ton of people here, from high school and college primarily, and look forward to reconnecting with many old friends. And, all of my siblings (I'm youngest of six) are in the New England area…so it's now an easy weekend trip rather than a flight. Additionally, I have been absolutely amazed with the beauty of the Pine Barrens area around Plymouth. I love exploring new areas, and I can't believe the amount of public land in such a densely populated area so close to several major cities.
What do you like to do outside of work?
My ideal time off includes lots of exercise and great food. I am an aging jock, and love almost any sport or outdoor activity…hiking, biking, Nordic skiing, fly fishing, racket sports. I love to cook as well. And, I love improving things…places, gardens, etc., and I have a nice punch list growing for the farmhouse and gardens. I am also really looking forward to learning everything I can about birds. I am an enthusiastic birder but have a lot to learn…and sense I am in a good place to do that!
What are your favorite books or movies?
Well lately who hasn't been glued to every news outlet to try to understand the world in a pandemic? But in general, I am a nonfiction reader. I adore everything by David McCullough. Before the pandemic, I reread some classic oldies lately like "Of Mice and Men," "Catcher in the Rye," etc. I am also a music fan and love many types of music. I find music to be very helpful in this pandemic.
Is there anything else you'd like us to know?
I am so thrilled to be taking on this role in such a challenging time.