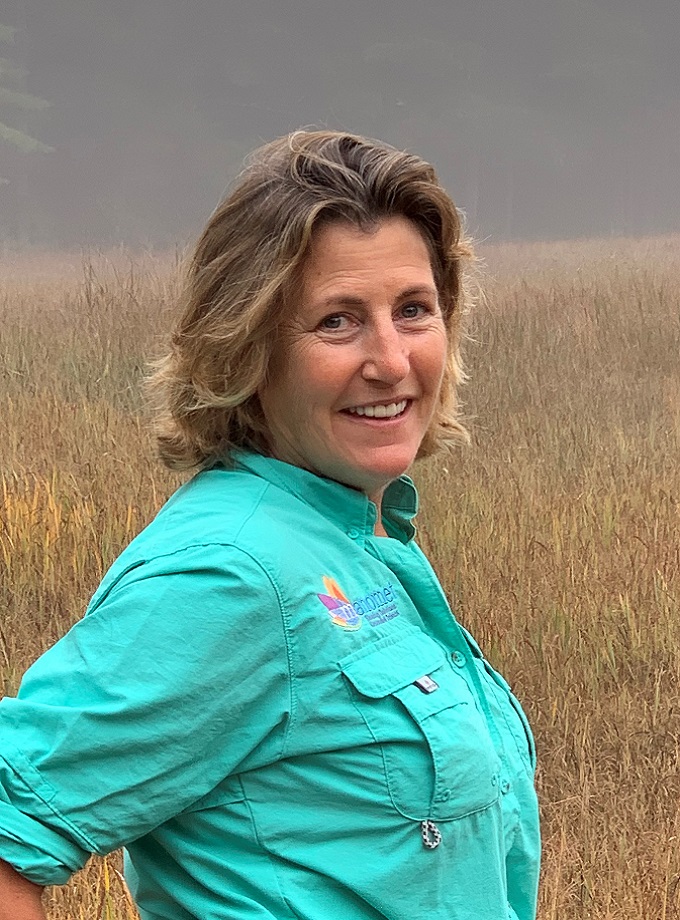 President
Elizabeth (Lizzie) Schueler
Elizabeth (Lizzie) Schueler became Manomet's fourth President in April 2020.
Lizzie's career spans the nonprofit, corporate, and government sectors, with a particular emphasis on building and sustaining mission-driven public/private partnerships. Most recently, Lizzie served as Vice President, Markets and Supply Chains, overseeing World Wildlife Fund's work to eliminate, reduce, or mitigate the key threats caused by commodity production globally. Previously, Lizzie worked for Microsoft Corporation where she led two different corporate social responsibility programs, first in the Middle East and Africa, and then globally. Her work at Microsoft included rolling out the Partners in Learning program in the Middle East and Africa hiring and leading 12+ staff in the region. She then led the Government Security Program globally, and a novel internet safety program requiring collaboration with national law enforcement agencies, globally. During her tenure at the United States Agency for International Development, she led technology partnerships with private companies under the Global Development Alliance.
A Massachusetts native, she is a graduate of the University of Massachusetts, Amherst, and Tufts University's Fletcher School of Law and Diplomacy. She is a self-professed "amateur yet enthusiastic" birder, and an avid outdoorswoman enjoying hiking, biking, kayaking, fly-fishing, and Nordic skiing.