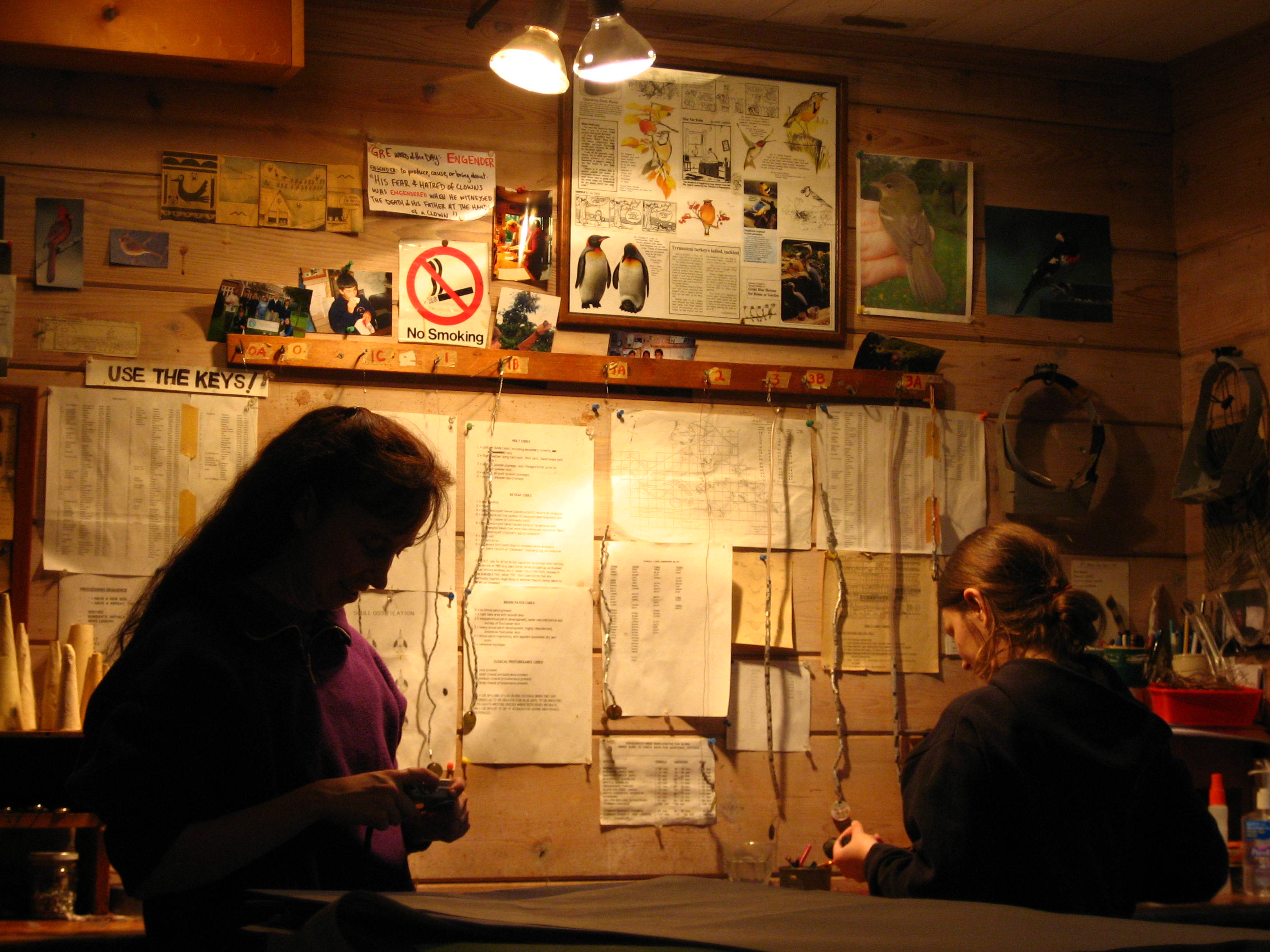 The Manomet Banders
Our first full week of banding is complete! Heat and humidity was the theme for the week with temperatures in the upper 80s and high dew points making the air feel oppressive. While we didn't enjoy these temperatures, young Spring Peepers, Gray Tree Frogs, and Wood Frogs were hopping happily along the net lanes or calling through the woods. By the front door to the main building, a young Spotted Salamander was seen briefly as well before it dashed off under cover.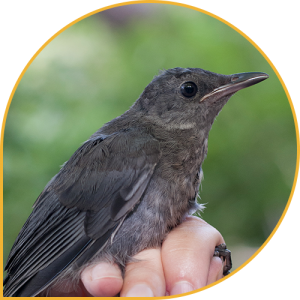 Despite having to close our nets during the hottest part of the day several times this week, we banded 165 new birds and processed 91 recaptures bringing our total new birds banded up to 200 and recaptures processed to 97. The majority of the new birds we banded were Gray Catbirds with 113 just this week. Almost all of these birds except one or two have been hatch-year birds, or birds that were just hatched this summer. New captures for the week included Northern Waterthrush, Black-and-white Warbler, Blue-gray Gnatcatcher, and Yellow-breasted Chat bringing our species total up to 20.
On Tuesday, as Nick was on the Stage Point net run, he was about to remove a large reddish leaf from a net when he realized it wasn't a leaf at all. Carefully, after wrapping his hand in three bird bags, he started to extract the Eastern Red Bat that had made its way into the net. Soon enough, the bat was able to work its own way out and fly off. Eastern Red Bats migrate during the day and hibernate in trees and leaf litter instead of caves. In other mammal sightings, two White-tailed Deer have a young fawn with them, still with its spots and getting milk from its mother. Also, this week we've seen two minks running through the woods and another eating an amphibian by one of the bogs early in the morning.