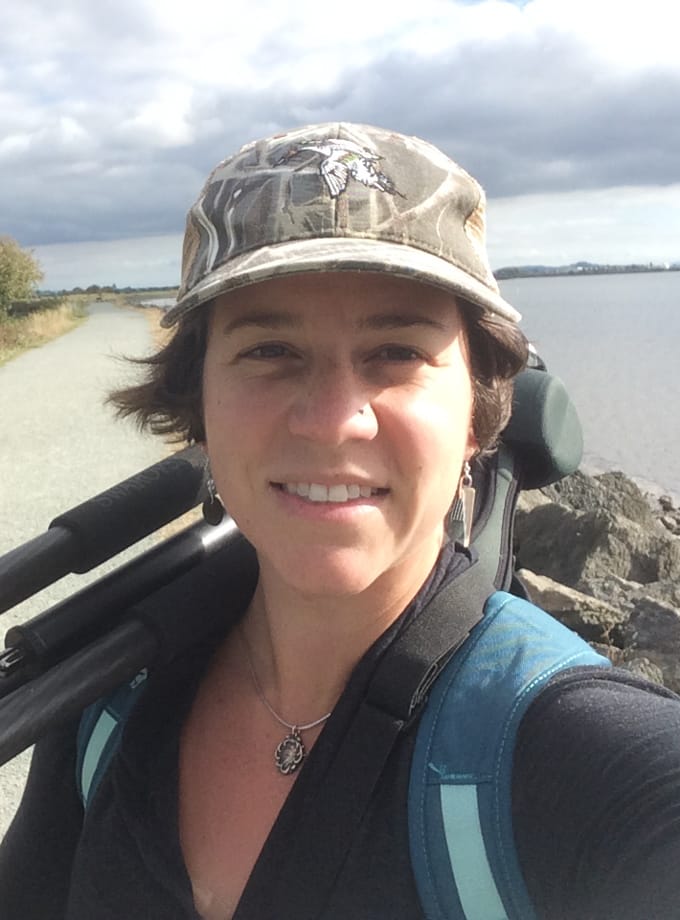 Monica Iglecia
Assistant Director of Shorebird Habitat Management
"The workshop was one of the best I ever attended. I was very impressed with the vast knowledge that Manomet and BirdsCaribbean has accumulated and also the way you transfer this knowledge to workshop participants. It was very valuable for me and allowed me to deal with some conservation hurdles I am facing especially regarding how important water level management is for the birds."  – Binkie van Es with the Sint Maarten Nature Foundation shares his impression of the Conserving Caribbean Shorebirds and Their Habitats International Training Workshop hosted by Manomet and BirdsCaribbean in partnership with local NGO Sociedad Ornitológica Puertorriqueña (SOPI).
The workshop took place at the Cabo Rojo National Wildlife Refuge in Puerto Rico from February 11 – 15, 2019. This area was a perfect backdrop for the workshop; the Cabo Rojo Salt Flats are a site of Regional Importance within the Western Hemisphere Shorebird Reserve Network. The salt flats, nearby beaches, and freshwater wetlands provided a perfect place to review and emphasize the lessons developed and shared by BirdsCaribbean and Manomet's Habitats for Shorebirds Project to help local leaders protect shorebirds in the Caribbean.
The group of 33 Caribbean conservationists in attendance learned about how different threats affect not only shorebirds and waterbirds, but also the places where they live and work. Participants also learned how to monitor birds which collects important information that helps track species populations regionally and internationally. They also learned strategies for conducting conservation activities and improving habitat management. All of this led to a deeper understanding of the birds' ecology and conservation needs.
"We were thrilled to work with this enthusiastic group of conservationists this week," said Lisa Sorenson, Executive Director of BirdsCaribbean. "They have all have pledged to use what they learned to help study and protect threatened shorebirds in their home countries."