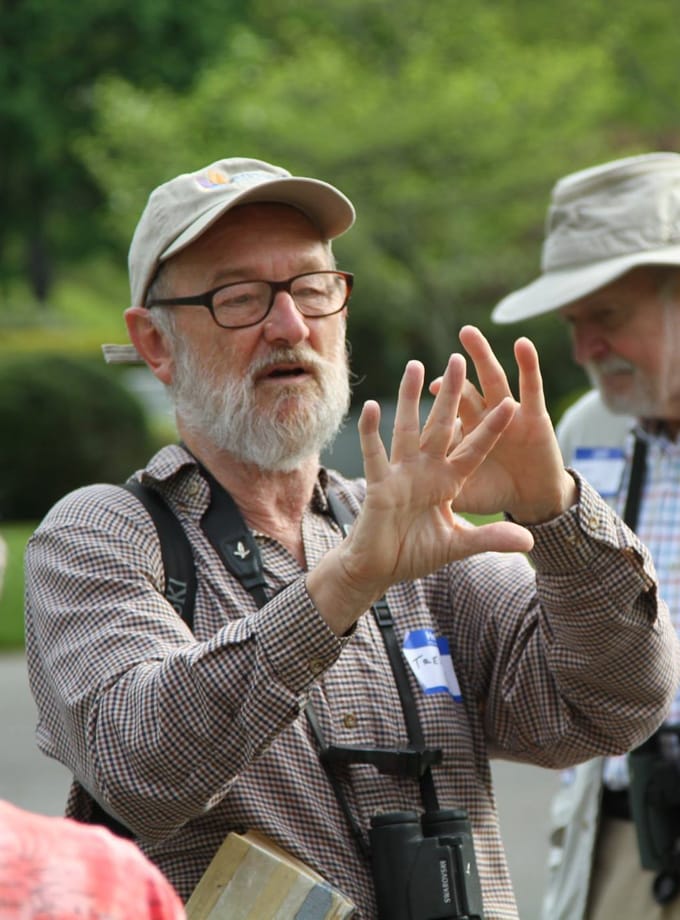 Trevor Lloyd-Evans
Director, Landbird Conservation
Virtual Q&A with Manomet's Trevor Lloyd-Evans
More than 50 years ago, the Manomet Bird Observatory opened on a bluff overlooking the Atlantic Ocean to focus on long-term studies of birds and other aspects of southeastern Massachusetts' natural history and ecology. For most of that time, Trevor Lloyd-Evans has been leading Manomet's landbird conservation research and has accumulated a wealth of knowledge about the songbirds that travel throughout the Western Hemisphere. Join Trevor for a live chat on Tuesday, November 17, and hear about the many things we learn from studying birds.
Bring your questions about landbird migration! Trevor will share a few observations from his years of research and then we will answer as many of your questions about birds as possible.
If you have any questions about this program, contact Danielle Smaha, Director of Marketing and Communications, at dsmaha@manomet.org.