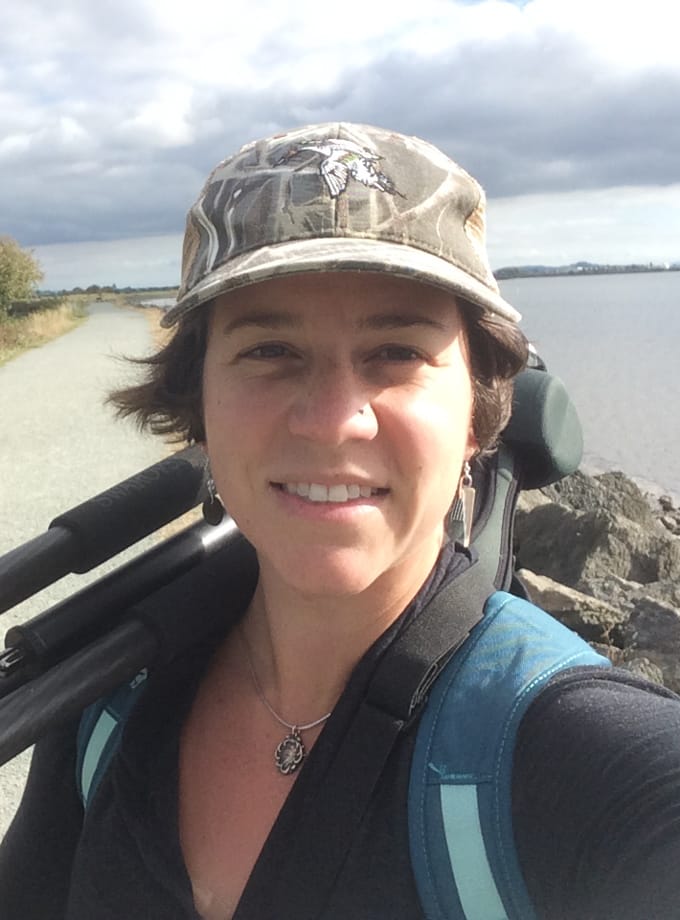 Monica Iglecia
Assistant Director, Shorebird Habitat Management
To continue our work in light of the coronavirus/COVID-19 situation, Manomet is expanding our virtual programming. We invite you to join us for a webinar presentation with Manomet's Shorebird team on Thursday, May 21, 2020.
Have you ever wanted to join a citizen science volunteer monitoring program, but been overwhelmed at the thought of estimating large numbers of birds?
Are you already serving as a volunteer and would like to sharpen your skills?
Do you want to make sure your eBird data are as accurate as possible?
Then this interactive webinar is for you! You will learn how to estimate the number of shorebirds in flocks from ten to 100,000. Monica Iglecia, Assistant Director for Habitat Management, will share tools and tips for flock estimation. Designed for a wide range of skill levels, this webinar will be based on one of the components of Manomet's capacity building Shorebird Habitat Management Workshops. Since the key element of learning a new skill is practice, there will be plenty of opportunity for interactive skill building in the webinar, and you will be provided resources for continuing to hone your techniques at home and in the field.