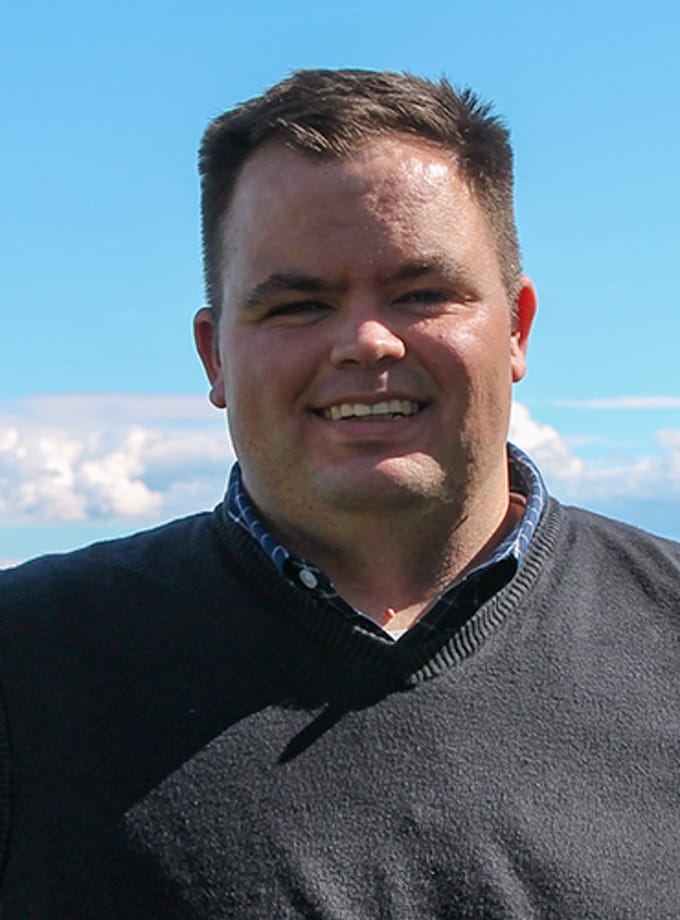 Chris Boudreaux
Donor Relations Manager
Have you been reading about the work that Manomet does and wishing that you could experience it for yourself? Well, you can! We're wrapping up another great series of Manomet "In the Field" events, with just one trip left for this season. Our spring lineup has been jam-packed with fun, exciting, and rewarding events that have taken Manomet Members behind-the-scenes to experience our mission in action.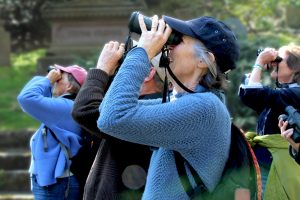 The Spring 2018 "In the Field" series began at historic Mt. Auburn Cemetery for our annual Spring Warbler Extravaganza where Trevor Lloyd-Evans led our group around the beautiful, rolling terrain in search of migrant songbirds. We saw more than three dozen different species, including a Nashville Warbler, multiple Baltimore Orioles, and a beautiful Scarlet Tanager.
On World Migratory Bird Day, a full crowd joined us along Delaware Bay to kick off the May on the Bay season. Laura Chamberlin led a tour of area beaches and salt marshes for a fun morning of shorebirding and viewing horseshoe crabs. And later that month in Maine, as alewives were returning from the Gulf of Maine to their spawning grounds, Anne Hayden led a trip to the historic Damariscotta Mills Fish Ladder. We enjoyed a spectacular show as thousands of alewives were making their way upstream!
Our "In the Field" series continued with a look at our work to help sustain Maine's fisheries through our work on soft-shell green crabs and soft-shell clams. Members got a special insider's look at a green crab sorting and storage facility from Marissa McMahan and learned more about what Manomet is doing to create a market for this invasive species. We also visited the Heal Eddy Clam Farm—the first commercial-scale clam farm in Maine—where Ethel Wilkerson led us onto the flats for a firsthand look at the operations.
Our final Spring 2018 "In the Field" event is scheduled for the end of June. Eric Walberg will lead members on a kayaking trip to Waquoit Bay, including a stopover on Washburn Island. Members will be seeing firsthand a portion of the Atlantic Coastal Pine Barrens ecoregion in Southeastern Massachusetts and learning more about Manomet's work to improve planning and management of this important region. We can't wait!  To learn more, contact Chris Boudreaux at cboudreaux@manomet.org.
"In the Field" events are an exclusive benefit for those who support Manomet as members. If you're not a member, or need to renew your support, you can do so online. And be sure to stay tuned for more information on the Fall 2018 lineup. We're planning a shorebirding trip to Monomoy Island, a day trip to Plum Island, and much more!