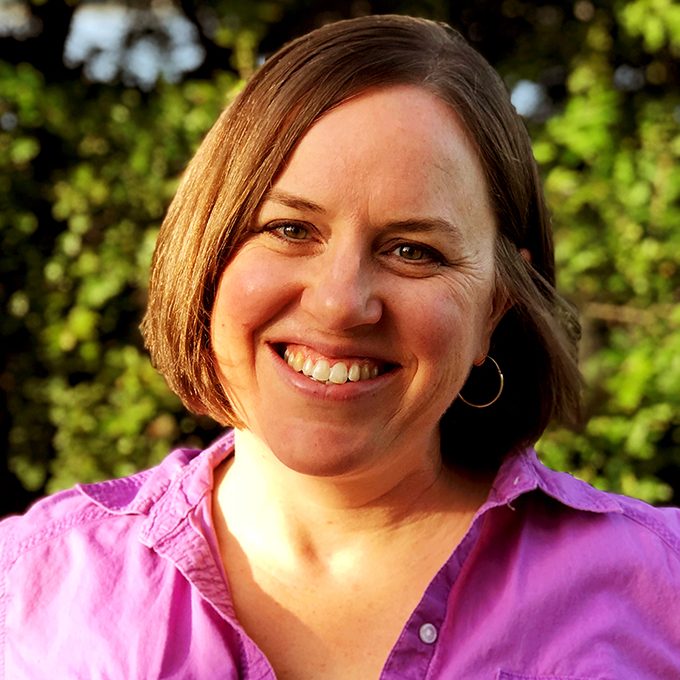 Lora Winslow
U360 Program Manager
In May 2017, Nicholas Masiello – a junior business major from University of Vermont – was named Manomet's first "Next Generation Scholar" at the U360 Business Sustainability Student Competition in Boston. Nick – a poised, professional, and articulate student – presented the Sustainability Action Plan he had created for a ski mountain, fielding challenging questions from a panel of seasoned business leaders like a pro. Nick's subsequent story of personal and professional growth over the semester exemplifies the impact U360 has on the next generation and future sustainability champions.
U360 is an interdisciplinary, experiential internship program designed to increase college students' understanding of sustainability and small business management. Each college's U360 team is composed of students from different majors and grade levels. This past spring semester, the UVM team was made up of 12 students: 11 environmental majors, and Nick, the lone business major. Nick often sat quietly, in a backwards baseball hat, intently listening to everything his teammates and I said during the sustainability workshops. He would take it all in, piecing together how this less familiar environmental field fit into the business principles he'd been learning in classes. During the professional skills trainings and team meetings, Nick typically would be last to take his turn – public speaking seemed to push the boundaries of his comfort zone. But as with most things, practice makes perfect, and the more he rehearsed with his peers, the more his professional communication skills improved.
The students spend half of the U360 semester interviewing small business owners nationwide about their current practices, using Manomet's Root360 small business sustainability assessment tool. Each student creates a list of 60 businesses they want to interview, and they're responsible for all communication with their businesses – from the initial "cold call" through the post-interview thank-you email. Most students enter the internship never having done this type of outreach, and none have ever interviewed or assessed a business. Nick was seemingly less comfortable reaching out to businesses than some of his teammates and started out cautiously, contacting only a few businesses in the beginning. Eventually, he received his first "yes." This motivated him to increase his outreach efforts, and before he knew it, he had half a dozen interviews scheduled. With each "post-interview report" he sent me (something each student has to do after every interview), his self-assessment of the experience, as well as his interview skills, became more positive.
The U360 semester ends with each student creating a Sustainability Action Plan for one business they interviewed, which they present in a "mock pitch" at the final Capstone Competition. Nick chose a ski resort; as an avid skier, he was excited by the challenge of tackling an industry that's experiencing economic hardships in the face of climate change. He loved this project, and it showed. Nick was able to integrate his strong business acumen with everything he'd learned in U360 about environmental sustainability. He created an excellent action plan for the ski resort; one that would save the business money, conserve resources, increase their profits, and measurably reduce their environmental footprint. His mock pitch, on the other hand? Well, that needed some work.
During the Capstone dress rehearsal, I playfully kept a tally of the number of times each student said "um" or "like" during their practice presentation. Nick had the greatest number of "ums" of all 17 students: he said it 43 times in eight minutes. He also shuffled around a lot behind the podium and rarely looked up from his notes. He took in all the constructive feedback I gave him, and said earnestly that he would practice more. And that he did. When Nick presented his action plan at the preliminary Capstone competition, his presence behind the podium was commanding, he maintained eye contact with the audience throughout, and was confident and articulate during the question and answer session with the judges. And how many "ums" did he say? Zero.
Nick was standing a couple feet in front of me when Sustainable Economies Director, Andy Whitman, announced him as the winner from the UVM team. I wish I'd had a camera to immortalize the look on his face – he was an equal mix of elated and stunned. Nick's humility is one of his greatest qualities, and afterwards he shared with me that he didn't think for a single second that he would win…which made it even more special that he did.
Four days later, Nick presented his action plan again. This time it wasn't just in front of his fellow U360 students and a small smattering of supportive parents. He was standing on a stage in front of 100+ people, on the 40th floor of a Boston high-rise, speaking to an audience of business professionals and a panel of judges who are leaders in his future field – something he never imagined he would or could do. Once again he knocked it out of the park, and he was named Manomet's "Next Generation Scholar." I took the three student finalists to dinner after the competition, and partway through the meal, Nick and I each received a text message simultaneously. One of his teammates saw that Nick had won on social media, and sent a congratulatory message to him and included everyone on their team in the text. Immediately after, congratulatory texts came in like rapid fire from all of the UVM students. As our phones illuminated with message after message, Nick's face also lit up with a humble and sheepish grin, and I thought to myself: "Manomet has really impacted this young person's life, and given him an experience he will carry with him after college and not soon forget."
In his final evaluation, Nick reported that the internship "was a great experience that not only increased my knowledge about small business management and sustainability principles, but also further developed my professional communication skills." He's not alone in that assessment; of the 16 students who completed U360 last semester, 94% reported an improvement in networking, time and project management, interview skills, and public presentation skills as a result of U360, and 100% of the students reported an improvement in professional communication skills.
U360 is not just about training college students for future careers in the sustainability field. Having students conduct the business assessments is an extremely effective way to reach large numbers of small businesses nationwide, and connect them with Manomet's small business sustainability tools. The six million small businesses in this country represent 55% of American jobs and produce up to 70% of the pollution from the business sector, so working with them to improve their practices and reduce their environmental impact is critical for creating a more sustainable world and economy. During the spring, 82% of the 138 small business owners that participated in the program found the questions asked in the sustainability assessment to be highly valuable for their business, and more than a third said that it was highly likely they would make a change to their business in the next 6-12 months as a result of the experience.
This fall, 16 students from six New England colleges are interning with Manomet through U360. The fall Capstone Competition will be held in Portland, Maine, on Saturday, December 9, and the Business Sustainability Student Competition will be taking place again next spring in Boston during the first week of May. Stay tuned for more information about these events, so you can come see Manomet's NEXT "Next Generation Scholar" and the U360 program in action.
For more information about U360, please contact Program Manager Lora Winslow at lwinslow@manomet.org.