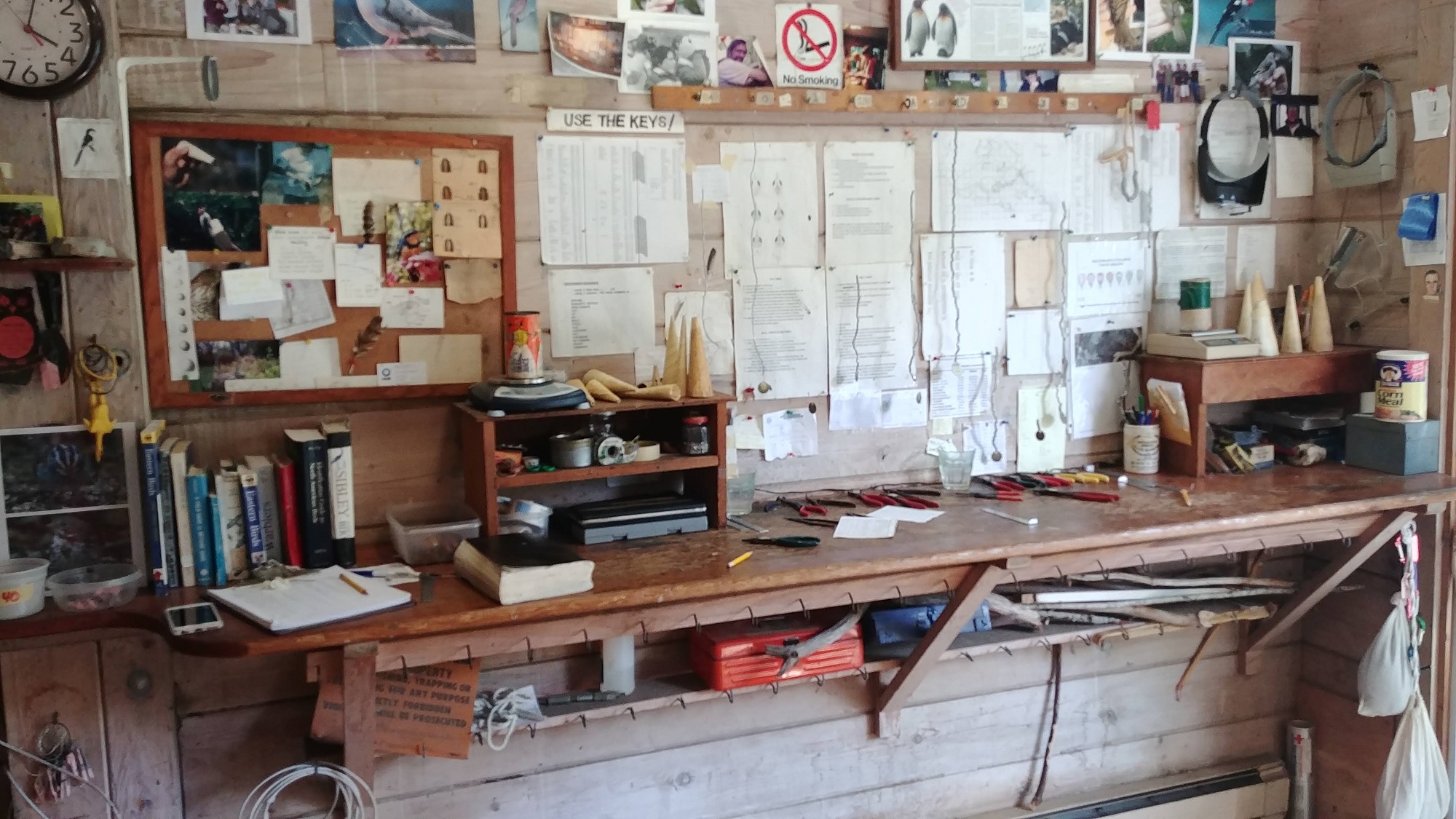 The Manomet Banders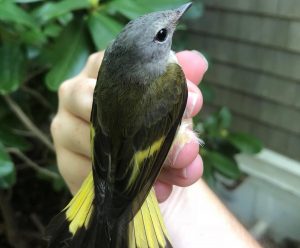 The summer heat was back after the Labor Day weekend. Despite the heat, we were able to band 54 new birds and processed an additional 44 repeats. This brings our total birds banded up to 244 and recaptures to 150. The week was largely dominated by southerly or northeast winds marked by low numbers of new birds banded. Friday dawned cool and cloudy after impressive thunderstorms and torrential rain on Thursday afternoon but the cold front brought few migrants with it.
Exciting new species for the week included a Blue-winged Warbler, American Redstart, Hairy Woodpecker and most surprisingly of all…
It was Tuesday afternoon on the 1400-hour net run when Nick saw what was caught in net 36 on the "Orchard" net lane. He pelted towards it as fast as he could, knowing he only had one chance to secure it before it used its powerful wings and legs to escape. He yelled for Jillian who came running. With care and precision, the bird was extracted and brought back to the banding lab.
Phone calls were made, measurements were taken, and our mystery bird turned out to be a Red-shouldered Hawk! Large raptors aren't usually caught in our mist nets as they are often able to bounce back out and don't get captured in the fine mesh. However, this juvenile remained in the net long enough to make its way into the banding lab. Released off the bluff into the wind by Nick, we were able to appreciate it sailing away on strong wings over the ocean.
On Wednesday, the banders were treated to an amazing aerial display with American Crows and a Cooper's Hawk. The crows were harassing the hawk at first over the gardens but soon the hawk turned the tables and was seen chasing the crows in retaliation. Several caterpillars have been showing up along the net lanes., some species like the Giant Leopard moth have larvae which can overwinter and complete their development in the spring. The larvae are black with red spirals and are covered in shiny, black bristles. Before opening the nets on Friday morning, the banding lab was visited by a Wood Frog (Lithobates sylvaticus). After posing for pictures he hopped on his way, looking for some dead leaves to make use of their camouflage and moisture.