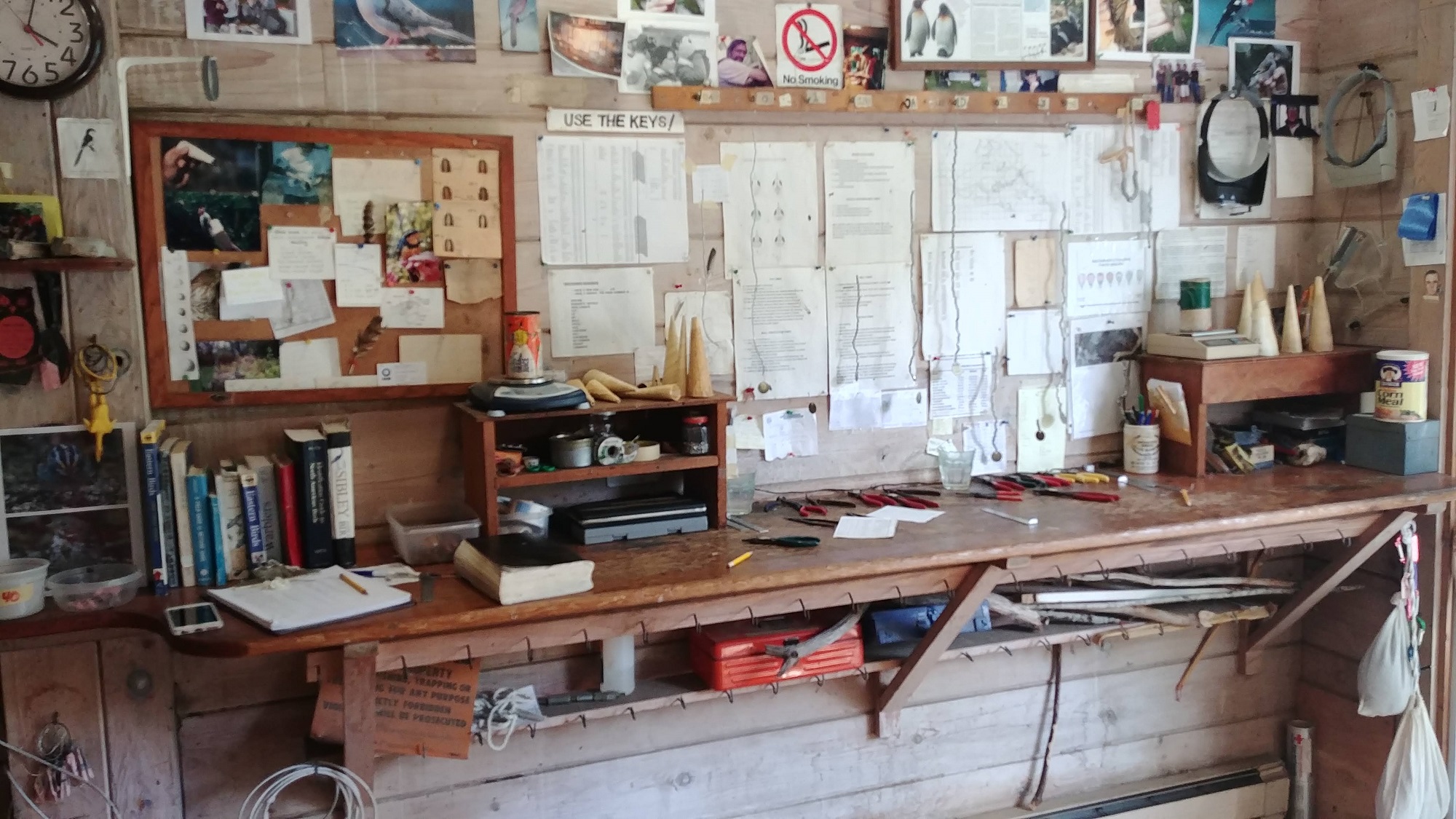 The Manomet Banders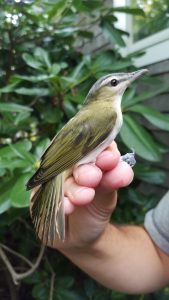 As of August 15th, the Fall banding season at Manomet is officially underway! Several hot and humid days of work have resulted in trimmed net lanes and 50 open nets.
On August 21st, Manomet welcomed 80 visitors to our grounds as part of our Open House. Among other attractions, the Open House featured a banding demonstration where visitors saw Gray Catbirds, a Carolina Wren and a Canada Warbler. The banders also led a scavenger hunt for visiting children, where they searched high and low to lay eyes upon seals, a bird-in-the-hand, and a migrant.
Our first full week of banding brought us a mixture of hot and humid weather along with rain and wind. We finished the week with 94 new birds banded and 48 recaptures. Notable captures included three Canada Warblers, a Sharp-shinned Hawk, Northern Waterthrush, and, most excitingly, a Yellow-breasted Chat. The chat is a phylogenetic enigma – previously grouped among the wood-warblers, it has now been split into its own unique family, Icteriidae. Gray Catbirds were our most numerous capture with 54 new birds banded, a majority of which were hatch-year birds.