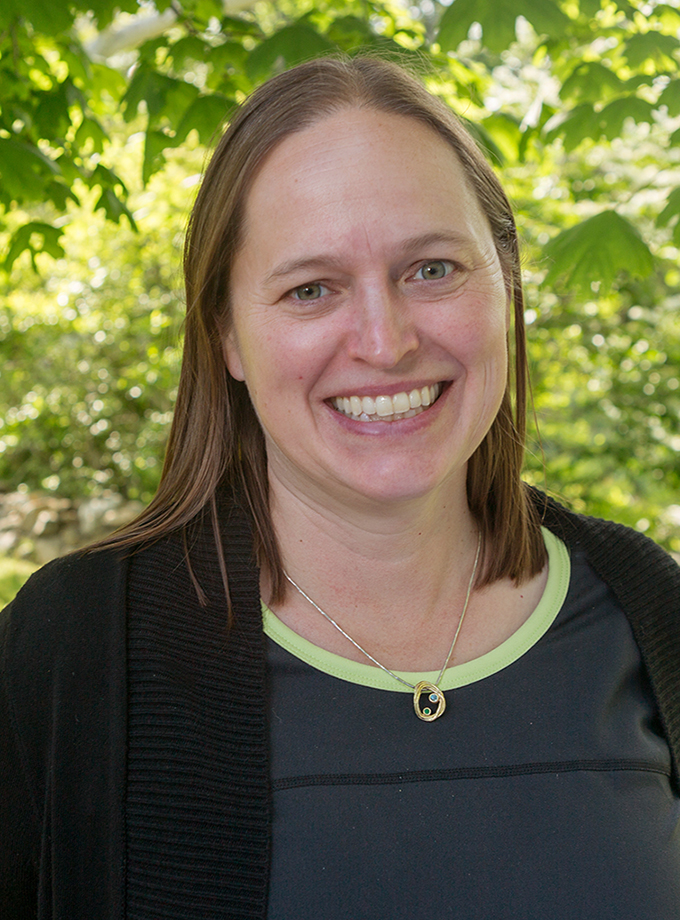 Ethel Wilkerson
Senior Program Manager
Creating a sustainable food system is one of Manomet's key goals and our Clam Farm Project's work to restore the soft-shell clam fishery in Maine will help to make that goal a reality.
Funded by a $288,000 grant from NOAA Saltonstall-Kennedy program, Manomet's project helps coastal towns in Maine learn about soft-shell clam farming and will launch five new farms in Maine.  Manomet and our partners have been busy this fall starting a new clam farm and getting students out to the Heal Eddy clam flat for some muddy (and educational) fun!
Soft-shell clams are the second most valuable fishery in Maine—valued at about $18 million in 2014.  Unfortunately, soft-shell clam landings in many coastal communities have declined in recent years—in large part to an invasive predator, the European green crab (Carcinus maenus).  Populations of green crabs have been increasing in recent years because of the warming waters in the Gulf of Maine.  Clam farming can be a low-cost, effective way to protect growing clams from green crabs and help restore clam populations and local fisheries.  Clam farming involves putting small hatchery-raised "seed" clams in local mud flats and then covering the clams with protective netting.  The netting protects the clams from green crabs. Clam farming, unlike other types of aquaculture, requires no supplemental food or other additives—the clams get all the food and nutrients they need from the ocean.
Connecting Students, Young and Old, to Clamming
In October, students from two local schools visited the Heal Eddy Clam Farm in Georgetown. The Heal Eddy Clam Farm is the first commercial scale clam farm in Maine and also serves as an outdoor classroom for students to learn about clams, clam flats, and clam farming.  Last May, students from the Georgetown Central School started an experiment to understand how density of clams might affect their growth rate and survival.  The students visited Heal Eddy and put hatchery-raised seed clams in 8 plots and then covered them with nets. Four plots had 1,000 clams (low density nets) and four plots had 4,000 clams (high density nets). This fall—five months after the seed clams were put in the mud—the fourth, fifth, and sixth grade students revisited the site to re-measure clams from the plots.
The students discovered two interesting findings: 1) clams grew an average of one inch in just five months, and 2) many more clams were found in the high density nets, but those clams were smaller than clams in the low density nets.
"I love bringing students outside to learn about clam flats.  The students are outside getting muddy and participating in cutting-edge scientific research that helps us better understand the complexities of clam farming, but most importantly it brings the community together," said Ethel Wilkerson, Senior Project Manager of the Clam Farm Project.  "Many students have parents or other relatives who are professional shellfish harvesters and the harvesters come out to Heal Eddy to share their knowledge of clams and clamming with the next generation."
Third Clam Farm in Maine Installed
Over the last few months, Manomet staff have been helping two professional shellfish harvesters start a clam farm in Brunswick.  Grant funding provided the seed clams, the nets, and technical expertise to help plan and install the farm. This 25-net farm takes up approximately half an acre and will be operated by the shellfish harvesters.  In approximately three years, the clams will reach legal size for harvesting.
"This farm is the third clam farm in the state of Maine," said Chris Warner, a shellfish harvester and coordinator for the project. We are all here working and learning together—the harvesters are the experts about clams and the flats, and Manomet brings the scientific framework to understand how to maximize the financial benefits of these farms.  We are not only starting up a future source of income for these harvesters, we are building up a wealth of scientific knowledge as well."  The Clam Project will start three more farms in 2017.
If you're interested in learning more about Manomet's Clam Project or working with a local Maine school that would be interested in visiting Heal Eddy, please contact Ethel Wilkerson at ewilkerson@manomet.org.