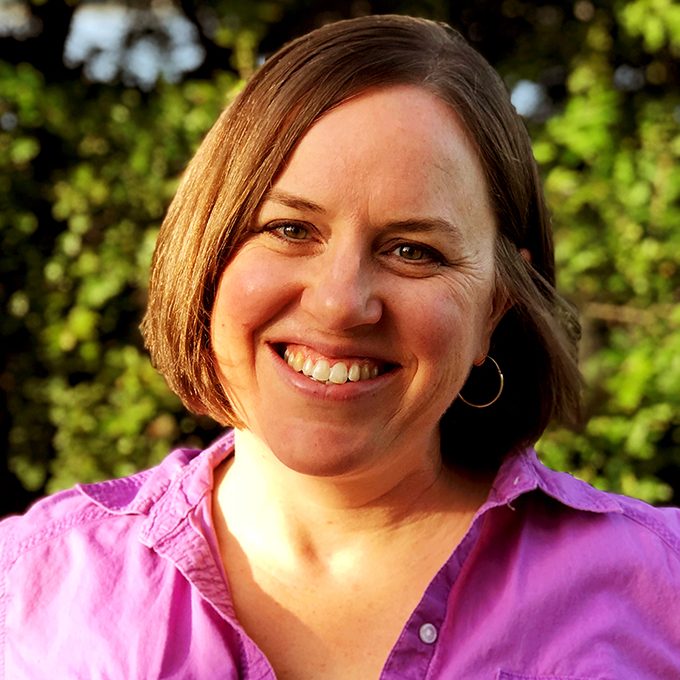 Lora Elizabeth Babb
Program Manager, Sustainable Economies
This article was taken from the spring 2019 issue of Manomet Magazine.
Chris Murphy is a Business Management major at the University of New Hampshire graduating this May. He is an athlete and has long known he wants to work in the sports industry after college; either at a professional firm (e.g., sports management) or for a pro sports team. Chris has spent four years pursuing a business degree to prepare him for this dream job, and has not taken a single environmental course while in college. His parents encouraged him to recycle growing up, but beyond that he knew very little about environmental sustainability. Since starting college, however, he has grown increasingly concerned about pollution and climate change, and has developed a greater interest in sustainability on a personal level.
Chris learned about Manomet's U360 Business Sustainability Internship program at a UNH career fair in spring of 2018. U360's two-semester curriculum complements students' academic programs and includes sustainability workshops, career skills trainings, direct engagement with small business owners nationwide, and a Capstone project. Chris was interested in the opportunity U360 would provide for him to learn more about environmental sustainability and how sustainable business principles could be integrated with the business management he's been studying for four years. Chris became a U360 intern the following September and will be completing the program this May…right as he's about to enter the "real world." He now views businesses "as the greatest opportunity to create change" when it comes to addressing climate change and would ideally like to work for a company whose sustainability values align with his own. However, he is equally excited about the prospect of working for a company that may not yet be sustainable because he sees that as an opportunity to do his part by helping them to improve their practices.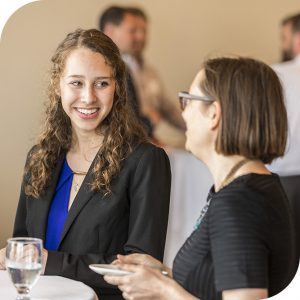 "I never used to think about working for a sustainable business," he says. "But my dream is to work in the sports industry, which is one of the highest revenue generating sectors in our country and also use a lot of resources. I'm now interested in working sustainability into a major league organization, because I feel that would make a difference."
Along with Chris, two other U360 participants (past and present) are preparing to graduate college and enter the workforce in May. Maddie Hayes, an environmental science major at University of Vermont, and Max Hayes (no relation to Maddie), an economics major at Brandeis University, say they are both considering the sustainability initiatives of prospective employers as they apply for jobs. Elsewhere, U360 alumni Kaylin Keith and Zach Fayer are working at their first jobs post-college; Grove Collaborative in Maine and Terracycle in New Jersey, respectively. Both chose to work for companies whose missions are focused entirely on sustainability.
Since the birth of the environmental movement in the 1960s, a common rallying cry for environmental action has been to 'protect our children' and 'preserve the planet for future generations.' Chris, Maddie, Max, Kaylin, and Zach are that future generation. But their generation isn't facing issues that are localized and tangible like Ohio's Cuyahoga River, which was so polluted that it caught on fire (13 times), eventually leading to the passage of the Clean Water Act and a revitalized ecosystem for fish and other wildlife. Climate change is the most complex, far-reaching, and perilous sustainability challenge we have ever faced, and its impacts will span centuries. What does this issue look like through the eyes of those who have been learning about climate change since primary school? What actions do those who will be most impacted by climate change want to see from their employers and businesses in general? Most importantly, what values motivate and inspire this generation? In today's very tight market for talent, employers who seek to attract a younger workforce need to know the answers to these questions.
The Climate Change Generation
According to recent reporting from the Pew Research Center,[1] the current generations break down as:
1928-1945: The Silent Generation (ages 74-91)
1946-1964: Baby Boomers (ages 55-73)
1965-1980: Generation X (ages 39-54)
1981-1996: Millennials (ages 23-38)
1997 and beyond: Generation Z (ages 22 and under)
Generations have also been categorized by the advances in technology when they're coming of age, as well as the social issues and global crises that shaped their formative years: World War II, Vietnam, Civil Rights, AIDS/HIV, 9/11, school shootings, the 2008 financial crisis. And now climate change.
"The climate change generation is a generation of young people born into a warming world, who will be alive to see which climate model scenario plays out, and who have spent—and will spend—essentially our entire adult lives fighting for a just and stable future,"[2] says Geoffrey Supran, a postdoctoral fellow at Harvard. He goes on to point out that many of the younger members of the "climate change generation" will outlive the climate projections that scientists have created through 2100.
With the extremely high likelihood that members of the Millennial and Gen Z generations will witness the most severe impacts of climate change within their lifetime, and given the uncertainty about what the next two decades will bring, it's no wonder why today's younger Americans are the most worried about global warming.[3] Zach explains succinctly: "Members of my generation care about climate change because we're going to live through it."
According to a 2018 Gallup poll, 70% of Americans 18-34 worry about global warming, compared to 56% of those over 55.[4] "Our generation has been exposed to [the effects of climate change] and have been the ones to initiate change in many ways," reflects Chris. "But I think there's still a lot of work to be done from the actions of past generations that have trickled down to ours. I certainly think reversing the effects of climate change is a growing concern for our generation."
He goes on to say that "businesses have the greatest capability to incite change because of their abundant financial resources." Maddie agrees, adding: "Governments can only do so much to ensure sustainable practices, so businesses, especially large corporations, have the power and the resources to enact change at larger levels." These two are not alone in this belief. According to a recent study, 87% of Millennials and 94% of Gen Z believe companies should help address social and environmental issues.[5]
"I think for many people, sustainability is something they expect from companies now," says Zach. "They expect that they're working towards sustainability goals or have a sustainable agenda."
The Future Workforce
While there are limitations to generalizing about an entire generation based on polls and individual testimonials, research indicates that a defining attribute of Millennials is their desire to have work with meaning and purpose; they're the first generation to view no distinction between their personal values and their work life. A 2017 study found that 68% of Millennials want to make a positive difference in the world, while 78% believe the values of their employer should match their own values.[6]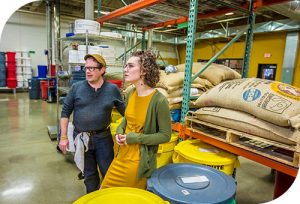 This "Show me the purpose!" priority of Millennials could explain what attracts this generation to employers that prioritize sustainability. The conclusions of numerous studies are consistent: the majority of today's younger employees place high importance on their employer's sustainability. One such poll conducted in 2016 found that 76% of Millennials consider a company's social and environmental commitments when deciding where to work; 64% won't take a job if a company doesn't have strong corporate social responsibility (CSR) values; and 75% would take a pay cut to work for a responsible company.[7]
A company's level of sustainability can also impact employee retention. In a 2019 survey of 1,000 Millennial employees at large U.S. companies, nearly 70% said that whether or not a company had a strong sustainability plan would affect their decision to stay with the company long-term; while 30% said they've left a job in the past because of the company's lack of a sustainability plan.[8]
"Doing good things to help people prosper is the foundation for everything we do at Eastern Bank and that mission aligns well with what Millennials and Gen Z are looking for in prospective employers," says Nancy Stager, Executive Vice President of Human Resources and Charitable Giving, and Chief Inclusion Officer. "We have a long history of creating a diverse and inclusive work environment and supporting our employees and the communities we're part of. This has helped us to keep our employees happy and engaged, and has attracted others to our organization."
The notion that a company's environmental and social sustainability could be used to attract and retain today's best and brightest young employees is supported by the U360 students as they reflect on their own job-searching processes. "Terracycle works with brands around the world to incorporate recycling programs for waste that traditionally wouldn't be recyclable. By working in this company, I'm able to have a big positive impact," says Zach. "But, I've also benefited from the corporate culture that Terracycle has, which is a unique culture of openness and idea sharing. I really do enjoy working here and value the kinds of benefits that I have from working at a company like this."
Kaylin says there's "no doubt" she would turn down a job from a company she knew wasn't sustainable. "I really don't think I would feel good coming home at the end of the day knowing that the company I was working for was actively harming people's health or the environment."
Maddie said she would consider "pretty heavily" turning down a job offer from a company that "had nothing going on sustainability-wise." With the "real world" just weeks away for Max, he has a difficult time imagining himself turning down any job offer. "But," he adds, "I do know that in the future, that is what I'd be looking for. My own health and the sustainability of my community and planet is more important than making a couple extra thousand dollars."
Manomet is Training the Next Generation
So, are these young workers ready to enter that professional setting and navigate the tough challenges facing their generation? That's where Manomet's U360 program comes in. With its 30-week experiential education curriculum, U360 is training the future workforce and fostering tomorrow's sustainability leaders while they're still in college. U360 prepares students by giving them real-world experience in three areas not taught in the classroom: professional skills (including the "soft skills" employers most seek), an understanding of practical applied sustainability, and how to work with people who have differing viewpoints. In this way, Manomet's program work prepares the next generation to help businesses incorporate more sustainable practices that can save money, make money, and reduce risks.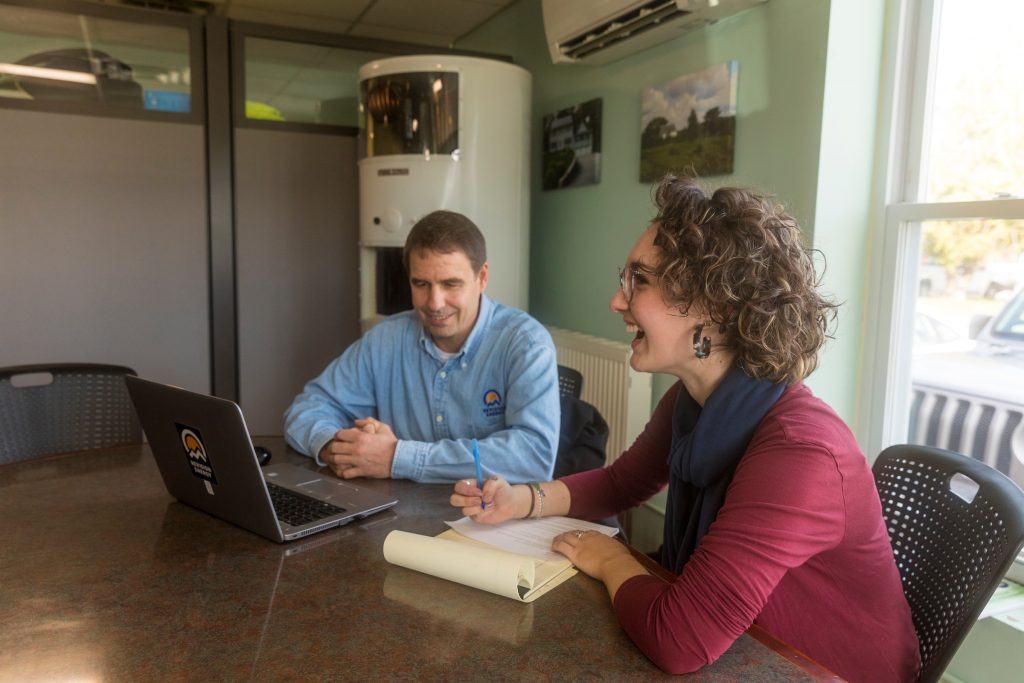 "Change happens at the intersection and that's what Manomet's U360 program is," says Stager. "It is where the next generation gains the skills and knowledge needed to create a more sustainable world. Eastern Bank is a proud supporter of this program and is looking forward to seeing what change these U360 students create in the world."
Tackling climate change and the sustainability challenges of this century requires integrating different values and viewpoints. The 1960's environmental movement, while it achieved great things by focusing on localized issues, often left social and economic values out of the equation. Times have changed, and Millennials and Gen Z understand that addressing today's challenges takes more than caring for the environment. With the right training, they possess the knowledge, skills, and passion it takes to effect meaningful change, and they're not willing to leave their values at home when they come to work. The solutions to the problems we face can only be realized when we all come to the table—all stakeholders, communities, employers, and employees. That's how we sustain our world for the long-term.
[1] http://www.pewresearch.org/topics/generations-and-age/
[2] https://www.motherjones.com/environment/2019/03/im-fighting-for-my-future-a-climate-change-generation-is-making-itself-heard/
[3] https://news.gallup.com/poll/234314/global-warming-age-gap-younger-americans-worried.aspx
[4] https://news.gallup.com/poll/234314/global-warming-age-gap-younger-americans-worried.aspx
[5] http://www.conecomm.com/research-blog/2017-genz-csr-study
[6] https://www.americanexpress.com/content/dam/amex/uk/staticassets/pdf/AmexBusinesstheMillennialWay.pdf
[7] http://www.conecomm.com/research-blog/2016-millennial-employee-engagement-study
[8] https://www.fastcompany.com/90306556/most-millennials-would-take-a-pay-cut-to-work-at-a-sustainable-company