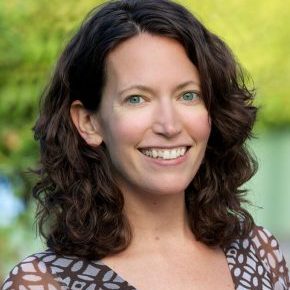 Danielle Sarmir
Marketing and Communications Manager
Brad Winn, Manomet's Director of Shorebird Habitat Management, and Alan Kneidel, Shorebird Biologist, spent a weekend in early September 2017 in Wellfleet, MA, studying large, Arctic-breeding shorebirds called Whimbrel that depend on Cape Cod saltmarshes during migration; meet Sachem, a young bird that the researchers were able to fit with a satellite transmitter.
Sachem (pronounced Saychem) means an individual selected to represent a tribe or band of tribes in the Algonquin language. Since this individual Whimbrel represents the bird tribe Numeniini which faces many challenges worldwide, Winn feels this name is a good fit at several levels.
Tracking this bird from signals emitted from the tiny transmitter over the next several years will reveal the secrets of Whimbrel migration ecology. "The more we know about the habitat needs of these birds during its full-annual life cycle, the better equipped we will be to address the threats facing these amazing birds," said Winn.  After leaving the Cape later this month, this bird, hatched in June in Arctic Canada, will fly south for its first trip over the ocean on a non-stop flight of several thousand miles to the Caribbean or South American tropics for the winter.
Mark Faherty—who writes the Weekly Bird Report for WCAI and is the Science
Coordinator at Mass Audubon's Wellfleet Bay Wildlife Sanctuary—found Winn and his team from the conservation organization known as Manomet were once again hanging suspiciously around the Lieutenant Island bridge in Wellfleet in hopes of trapping a Whimbrel. They had lines with small, monofilament nooses strung along creek banks to grab the toe of an unsuspecting Whimbrel.'  Read more from Faherty's coverage to learn more about Brad's capture of the Whimbrel and the migration of Whimbrels.
For more information about Manomet's Shorebird Program, please go to https://www.manomet.org/srp and http://shorebirdscience.org/.