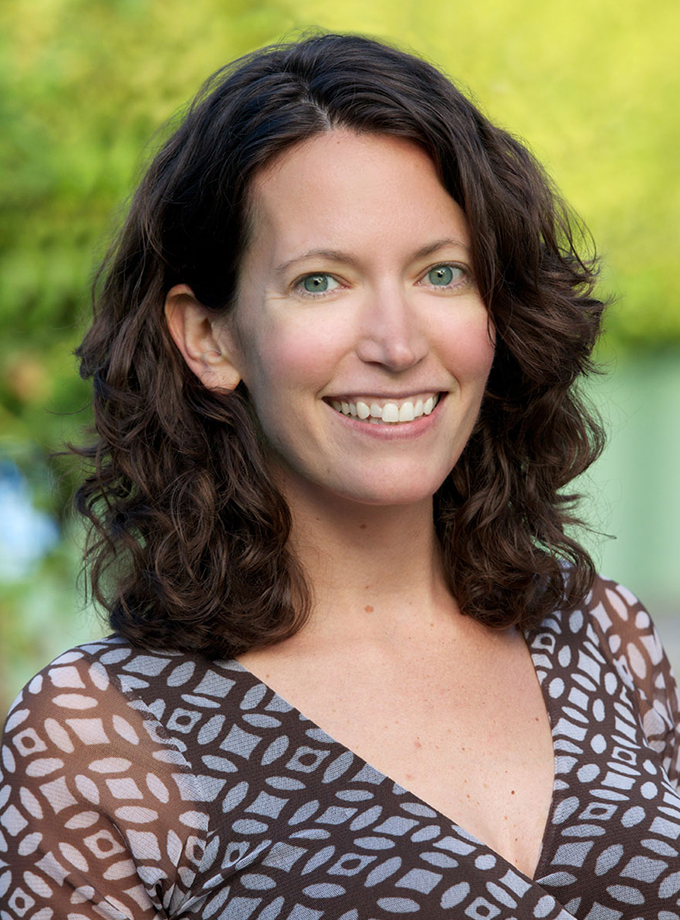 Danielle Smaha
Director, Marketing and Communications
The work in progress by Manomet and partners in the Assawompset Ponds watershed is gaining recognition as a model for nature-based approaches to climate change resiliency in Massachusetts. Since late 2019, Manomet's Climate Services Program has been working with partners Southeast Region Planning and Economic Development District (SRPEDD), the Horsley Witten Group, The Nature Conservancy, and Mass Audubon to address flooding and habitat restoration concerns in the Assawompset Ponds Complex (APC).
On Friday, July 17, Manomet was proud to join with our partners, as well as Governor Charlie Baker, Lieutenant Governor Karyn Polito, Energy and Environmental Affairs Secretary Kathleen Theoharides, and state and local officials, to tour the Assawompset Pond region and discuss the progress of our work in the APC.
"The Assawompset Pond region is a critical natural resource for Southeastern Massachusetts, offering valuable habitat, drinking water, and outdoor recreational opportunities to residents," said Gov. Baker. "Climate change is expected to worsen flooding issues in this area, and this state and local partnership will ensure the region is prepared for climate change while protecting public safety and wildlife habitat."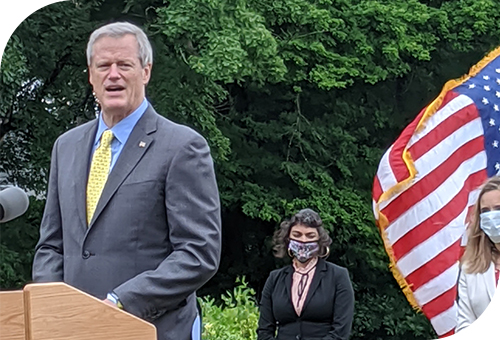 Working with the APC steering committee, Manomet identified wetlands restoration as a primary nature-based solution to pursue. Nature-based solutions, sometimes referred to as green infrastructure, capitalize on the services that intact or restored natural areas provide, such as flood control and water quality protection.
Eric Walberg, Senior Program Leader, Climate Services, spoke on behalf of Manomet at a site visit in Lakeville, MA. "Wetland restoration in the APC watershed has the potential to reduce floods and increase habitat value. With careful planning, nature-based solutions can also provide biodiversity support, and this is a key element of our analysis for the APC."
Other priority projects to address the flooding and habitat concerns in the APC include a dam upgrade and culvert replacement to both reduce flooding and improve aquatic connectivity. All of the projects will build community resilience to climate change, improve public safety, and restore habitat for fish and wildlife.
The next phase of work will involve time in the field to identify priority sites that will both contribute to flood protection and provide habitat value. Once the field work is complete, the project team will partner with the localities and state agencies to seek funding for the on-the-ground restoration work.
"As we've seen through our nation-leading Municipal Vulnerability Preparedness Program, locally led and regionally based climate adaptation planning and implementation is critical to ensuring climate and flooding resilience," said Sec. Theoharides. "Here in the Assawompset Pond region, state agencies, technical experts, and regional stakeholders have all come together to form a comprehensive plan to upgrade infrastructure and use nature-based solutions to address flooding issues."