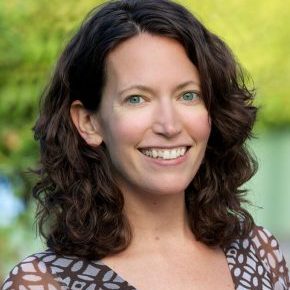 Danielle Smaha
Director of Marketing and Communications
The Gulf of Maine is warming faster than 99% of the world's oceans. The very foundations of the ecosystem are changing, causing new species to move in and others to leave. To maintain the livelihoods of New England fishers and healthy, delicious, and sustainable seafood options, it's important for humans to adapt to the changing ecosystem.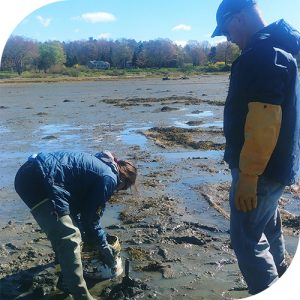 Manomet has recently received multiple grants for one project that is a potential diversification strategy for shellfish harvesters hit hard by historically low soft-shell clam landings, and for oyster farmers looking to hedge against a rapidly increasing supply of oysters in Maine and across the Northeast. In August, Manomet was awarded a grant from The Northeast Sustainable Agriculture Research and Education (SARE) Program to expand research into quahog aquaculture. In September, Manomet received a grant of $65,000 from NOAA Sea Grant also for quahog aquaculture.
Quahog aquaculture is not commonly practiced in Maine, but it is a lucrative and growing industry in nearby Massachusetts with a value estimated at $1.36 million in 2016 (MDMF 2016). Manomet and our partners believe that quahog aquaculture could provide a strategy to diversify resources and expand and strengthen fishing opportunities in Maine.
Additionally, as part of Manomet's efforts to expand fisheries research, Dr. Marissa McMahan was recently promoted to Marine Fisheries Division Director.  In her new role, McMahan will continue to grow and expand upon Manomet's vibrant portfolio of fisheries and aquaculture projects that aim to strengthen and diversify marine resources in the Gulf of Maine.
McMahan holds a Ph.D. from Northeastern University's Ecology, Evolution and Marine Biology program. Prior to her graduate career, Marissa held internships at both The Lobster Conservancy and the Gulf of Maine Research Institute, while also working as a commercial fisherman on her father's lobster boat. As a result of her family's deep history and reliance on fisheries, and the changes she was seeing from the stern of her father's boat, she decided science was the best way she could change the future.
"We live on the shores of one of the world's most rapidly warming marine ecosystems, the Gulf of Maine," said Andy Whitman, Director of Manomet's Sustainable Economies program. "Marissa has strong science skills, is greatly dedicated to working alongside fishermen, and has special insight stemming from the fact that she comes from a multi-generation Maine fishing family. In the two years she's been at Manomet, she has reestablished Manomet's on-the-ground fisheries work and will do a great job growing Manomet's portfolio of fisheries work in the coming years."