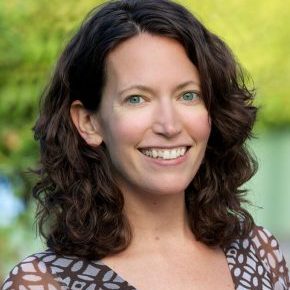 Danielle Smaha
Director, Marketing and Communications
Manomet is proud to announce that Dr. Neil Williams has joined our staff as an Applied Forest Scientist. Neil will be working to help forest managers implement solutions that enhance forest carbon storage and foster resiliency against a changing climate.
"Dr. Neil Williams brings a mix of professional experience and education that will be of great benefit to the Climate Services Program," says Eric Walberg, Senior Program Leader, Climate Services. "Neil completed his PhD in Sustainable Forest Management at Oregon State University in August of 2019. Prior to that he was employed as a Carbon Program Officer with the World Land Trust. We are looking forward to having him on our team."
Neil will be focusing his work over the next year on the Natural Climate Solutions carbon accelerator that is funded by The Nature Conservancy  and the Doris Duke Charitable Foundation focused on increasing carbon sequestration and storage on commercial forest land. The project will identify a range of practices that are both effective and feasible from the perspective of for-profit forestry companies. Practices to be analyzed and implemented are related to enhancing growth rates, harvest operations, silvicultural activities, extended rotation, and improved alignment of carbon market protocols with commercial operations. This vetting process will result in a framework that is applicable across all commercial forest land.