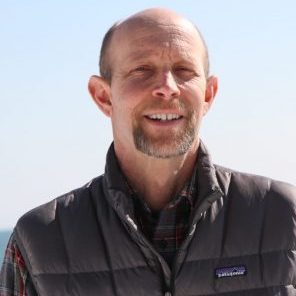 Eric Walberg
Program Leader, Climate Services
The Climate Smart Land Network (CSLN) continues to expand with the recent addition of Green Diamond, one of the largest forestry companies in the western United States (managing 1.3 million acres, primarily in California, Oregon, and Washington). Manomet has been seeking to increase CSLN membership in this region to diversify the range of forest types and climate conditions represented in the Network. The combination of warming temperatures, the recent severe drought, and insect damage have led to high rates of forest mortality and extensive fire damage in western forests. This confluence of conditions underscores the climate-related risks for forests and the need to understand trends and projections.
Expanding the geographic scope of the CSLN brings new perspectives to the conversation and adds value for all of our members. In the eastern U.S., the primary climate-related impacts are linked to heavy precipitation events and loss of consistent frozen ground conditions in the winter. These changes have a range of ecosystem and operational impacts, but have not led, thus far, to the type of widespread forest mortality seen in the west. Bringing west coast-based companies into the Network has the potential to increase the climate literacy and preparedness of all of our members.
This geographic diversity also leads to knowledge of an increasingly sophisticated and varied set of forest monitoring practices. As an example, through the Resiliency Assessment Framework project (funded by the Sustainable Forestry Initiative), we are learning about practices that are currently employed by our project partners, such as satellite-based measures of leaf area index, permanent forest monitoring plots to assess forest carbon, and use of handheld GPS systems to record forest conditions in the field. These practices have the potential to provide insight on climate-related forest impacts and may find broader application within the industry. This sharing of best practices and technology is key to the utility of the CSLN. As the Network continues to expand, all of the participants will gain insight on the risks and opportunities presented by climate change. Given the complexities of forest response to a rapidly changing climate, we feel that this is a promising approach to maintain and expand the rich set of services that healthy forests provide.