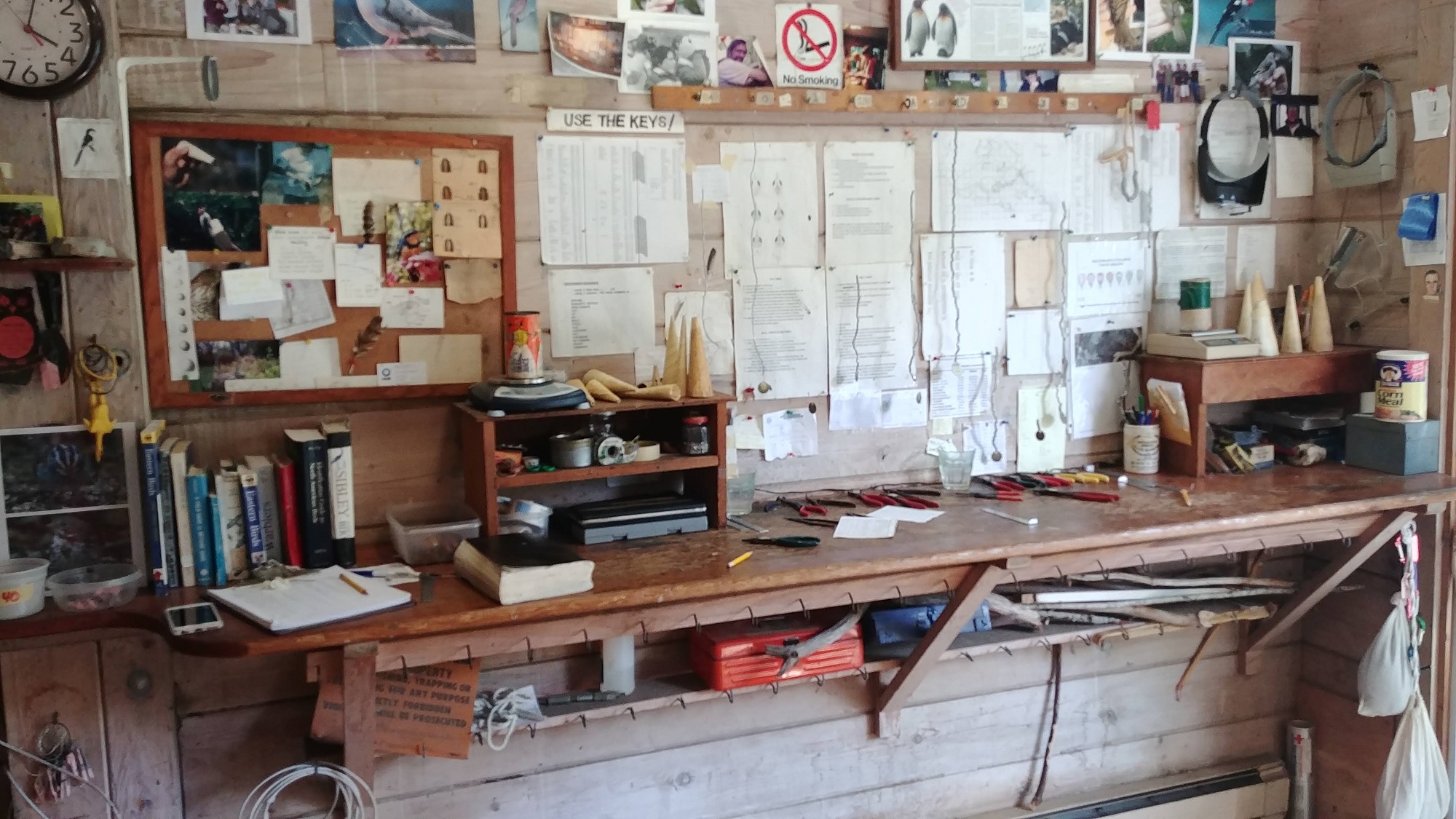 The Manomet Banders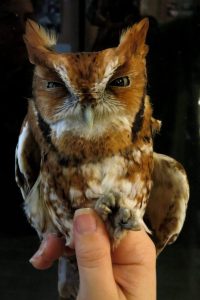 Week 11 in the banding lab ended with 90 new birds banded and 78 recaptures processed. Rain and lack of favorable winds contributed to our lower numbers this week. We've banded 1400 new birds, 801 recaptures and 71 species so far this season. Two recaptures, a Swainson's Thrush and a Black-throated Blue Warbler, continue to linger around the property and get caught in the nets. We banded two new species this week, a hatch-year female American Goldfinch and a hatch-year Cedar Waxwing. American Goldfinches are one of the latest nesting birds. By delaying the start of their nesting season until thistles come into bloom, they can take advantage of an abundant and reliable source of seeds for their young. Owl banding has continued during select nights and has yielded two Eastern Screech-Owls and five Northern Saw-whet Owls.
An intense front on Monday morning delayed the start of banding as clouds off the coast delivered an impressive thunderstorm. Below the bluff, harbor seals have been hauled out in greater numbers in the last few weeks, loafing on the rocks.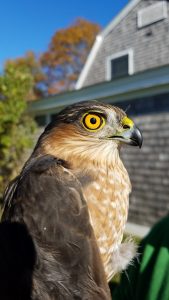 A cold and frosty morning Wednesday met us with a large Sharp-shinned Hawk with a glowing orange eye in the nets. Aged as a second-year bird based on its plumage and eye color, it's large size made it a feisty female, nipping at everyone who got close enough. A cold American toad huddling in the leaf litter expressed its displeasure at being discovered by backing farther into the leaves.
Warm weather Thursday from south winds overnight made for a humid day. Birds were less active but reptiles came out to bask in some of the last of the warm fall sun. Several juvenile garter snakes and a few adults were spotted along the roads and the net lanes. Turtles basking in the bogs recede quickly with a plop when disturbed. During owl banding Thursday night, the banders caught a new Eastern Screech-Owl of the red morph. Also making an appearance was the first Screech Owl banded this fall. First caught while it was undergoing molt, this owl has filled out its feathers nicely.
A poor spruce crop in the north has caused species reliant on these food sources to disperse farther afield than usual. Red-breasted Nuthatches have invaded the Northeast, reflected in this year's fall banding data where we've banded 19 RBNUs, the highest in the last 10 years. A  Common Redpoll feeding on goldenrod was spotted by Lisa Schibley on the Holmes Farm and small flocks of Evening Grosbeaks have been seen around the area. Purple Finches and White-crowned Sparrows have been seen in greater numbers locally as well. Hopefully, this irruptive year causes a few of these uncommon species to make their way onto Manomet property.