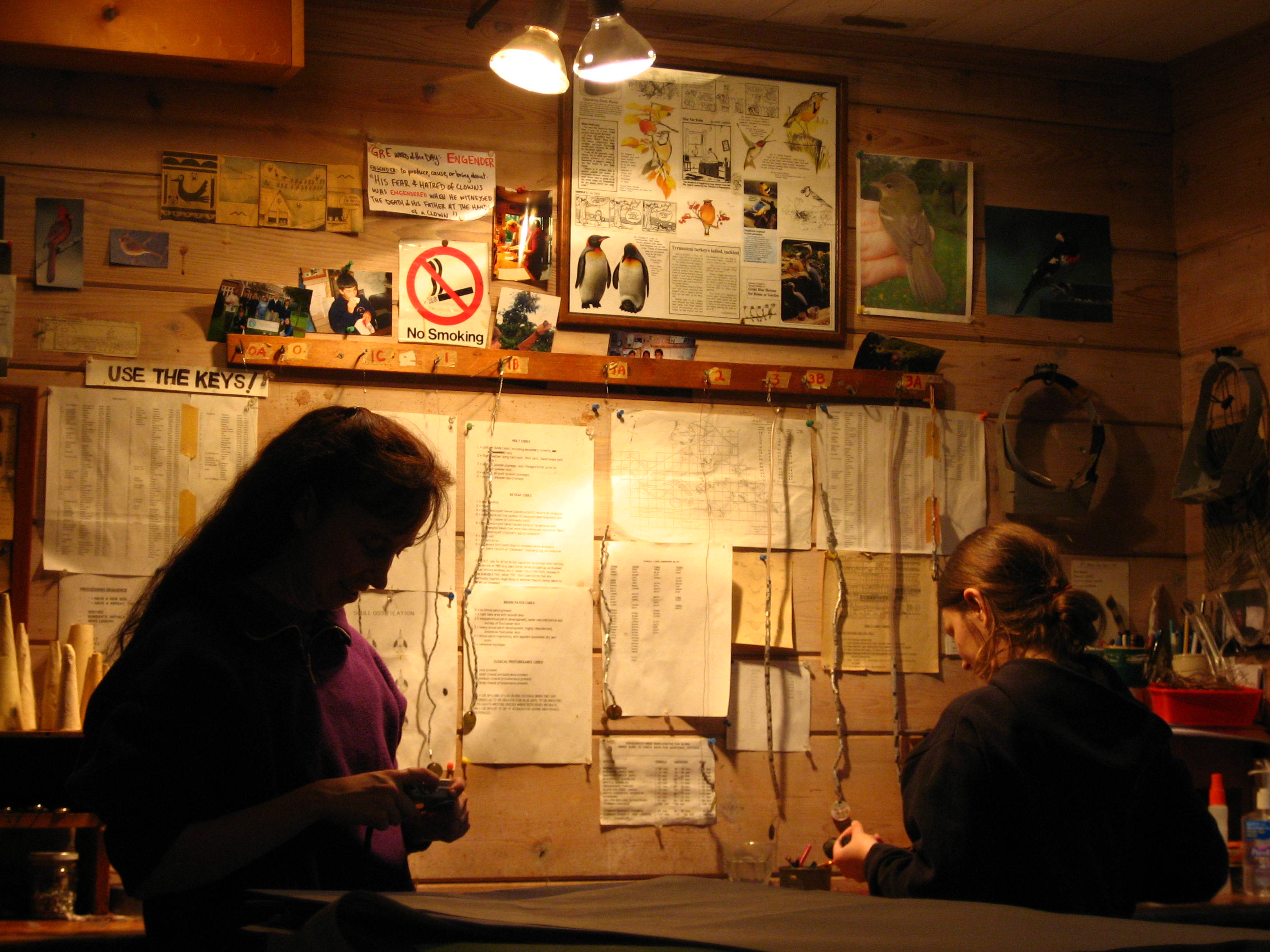 The Manomet Banders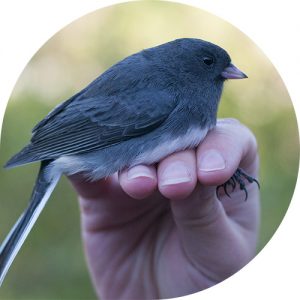 Many of the trees have fully lost their leaves around Manomet. Bright red berries of bittersweet, barberry, and yew are small spots of color along the hedges and woods. This week we banded 48 new birds and processed 46 recaptures. With just one more week in the banding season, this brings our fall totals up to 916 new birds banded and 716 recaptures. We banded one new species this week, a Slate-colored Junco, which is species number 68 for our season. Juncos are often called "snow birds" due to their arrival often coinciding with the first snow of the season.
A Chinese Mantis entertained us this week. Perched right by the main entrance, we watched the female feast on a katydid and then lay in wait for other prey. We watched her maneuver herself across the windows and shingles throughout the week. On Tuesday, a brief spate of showers delayed us opening in the morning. When we finally headed around to open, water hung in droplets on the bare branches and lichens. We banded a few new Hermit Thrushes before approaching rain showers forced us to close our nets. The warm and humid rain caused a brief resurgence of Spring Peepers as well, gathering at the lights and pressing themselves against the glass.
Wednesday was a slow day for us banding, but there was some nice activity on the Holmes Farm including a Belted Kingfisher, Western Palm Warbler, and two Orange-crowned Warblers along with Buffleheads bobbing off the bluff. Wednesday night, a fruitless attempt at targeting Northern Saw-whet Owls produced a close call with a Barred Owl! Perched directly above the net, it flew away when Nick came around the corner, just barely skimming above it.