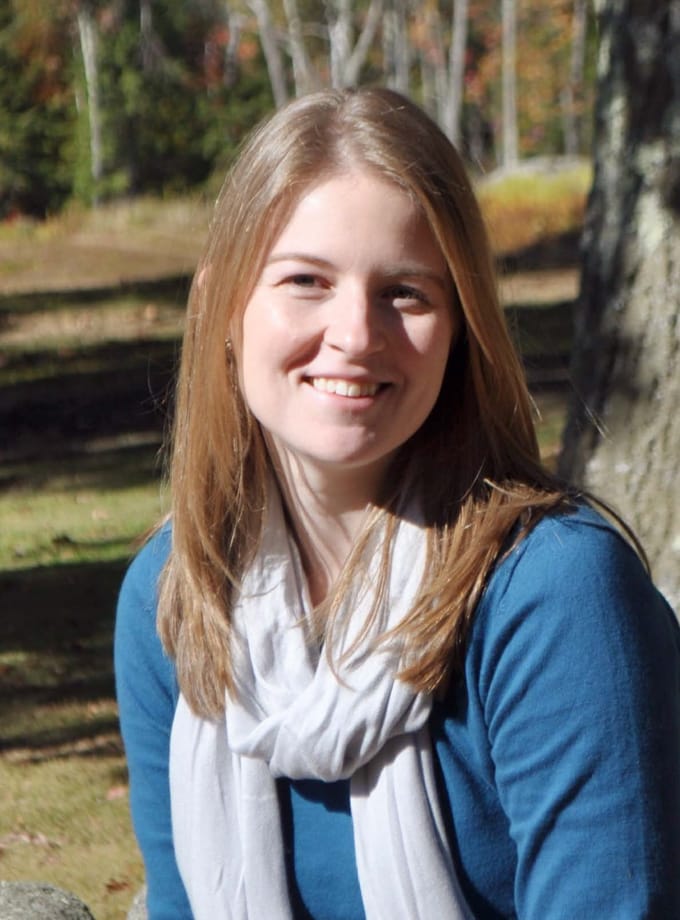 Jennifer Hushaw
Applied Forest Scientist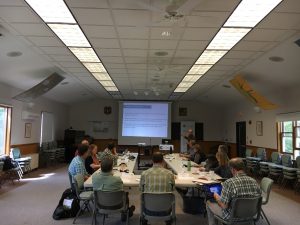 In late May, Manomet hosted a meeting of the Climate Smart Land Network (CSLN) at Hubbard Brook Experimental Forest in North Woodstock, NH. This was the second CSLN Member Gathering since the inception of the program, and it included an expanded one and a half day agenda. The meeting brought together representatives from more than half the CSLN membership, with folks traveling from as far as Oregon and Alabama. In addition to presentations from Manomet staff, participants heard from several invited researchers who are studying aspects of climate change and ecosystem response at the forest—from Dr. Lindsey Rustad's research involving an artificial ice storm to Dr. Pamela Templer's work understanding the effects of declining winter snow pack and changing seasonality by using electrical cables to warm the soil to Dr. Matthew Vadeboncoeur's research involving the construction of massive structures to capture throughfall and create drought conditions under the forest canopy (see photo).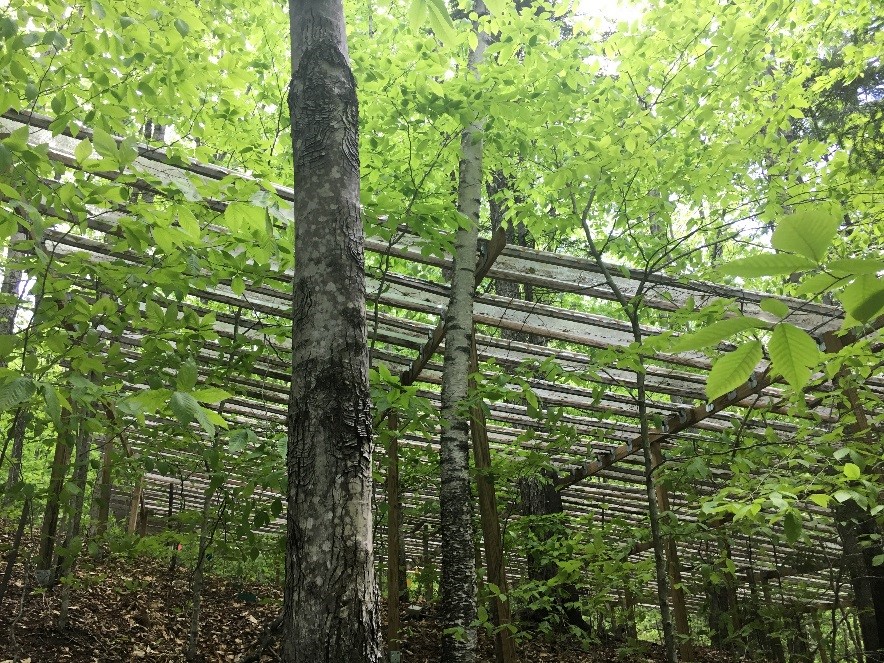 Participants learned about some new science, but they also had the opportunity to engage with their colleagues in robust discussions and contribute feedback on the future of the CSLN program. Members consistently report that one of the most valuable aspects of being in the CSLN is the opportunity to interact with their peers in this way, and these meetings are a unique opportunity to bring together some of the major players in the U.S. forestry sector to talk specifically about the challenges and opportunities brought on by climate change. This level of engagement from the forest industry is critical if we want to prepare the North American landscape because this industry truly sits at the intersection of environmental stewardship and sustainable resource management. They have the opportunity to shape a significant portion of our forestlands and to ensure that forests continue to provide climate mitigation benefits (and other ecosystem services) even as they face new types of stress with a changing climate.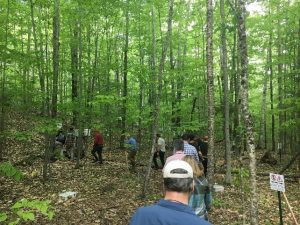 The level of engagement from the participants was notable and there has been significant momentum coming out of this meeting. CSLN members are actively working with Manomet to help connect with new funding sources and share their thoughtful testimonials about the value and reach of the program. Interestingly, the members also expressed a desire for more tools and resources to help them communicate about the impacts of climate change, and Manomet will be helping CSLN members in this regard. This will have a massive ripple effect that moves far beyond the Network itself because these companies are navigating conversations with a diverse set of stakeholders—from investors to landowner clients to their staff—and, in this way, Manomet is able to reach a far larger audience (over a far larger geography) than would otherwise be possible.