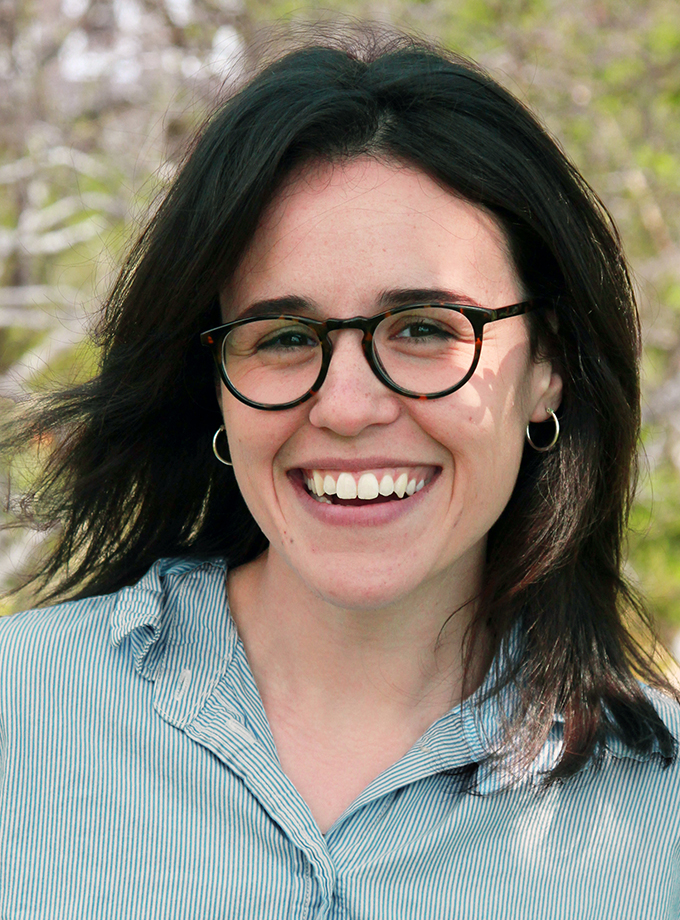 Emily Renaud
Communications Coordinator
In less than a month, Manomet's Evan Dalton, Lead Instructor of Landbird Conservation, and Alan Kneidel, Shorebird Biologist, will head to Eilat, Israel for the annual Champions of the Flyway birding competition. The ultimate Bird-A-Thon, this fundraising event takes place during peak migration, when hundreds of thousands of birds will migrate northward through the Middle East into Eurasia. Emily Renaud, Communications Coordinator, talked with these 'bird nerds' about their anticipated experience.
What is the Champions of the Flyway?
END: It's an event created by the Society for Protection of Nature in Israel (SPNI) using the World Series of Birding as a model with the idea of creating a bird race to raise funds for different conservation needs. This year, they're focusing on the illegal hunting of landbirds in Serbia and Croatia; all the funds raised by teams participating will go towards the fight against that illegal hunting.
Why are you participating?
AHK: I think the Champions of the Flyway is the perfect sort of event; it's an exciting birding event for a conservation cause. People from all over the world are coming to this spectacular location to witness this spectacular bird migration. But they're not just birding, they're fundraising for one common goal, which is to help protect birds in an imperiled situation. It's double the excitement—birding and raising funds for a good cause.
END: It's about as intense as birding gets.
AHK: We'll be getting there a few days early to "scout out" (determine the best areas for sighting a large variety and/or volume of birds) with our two teammates from our partner organization, the Jerusalem Bird Observatory (JBO).
Tell me about your team.
END: In the fall of 2017, staff from Manomet went to Jerusalem to visit the JBO and see how they do things. They've been collecting long-term migration data—like us—for close to 25 years. Our visit was the start of this really interesting relationship between the two organizations. We've learned a lot about their education efforts, as well as the science that they're working on. A few months after our visit, members of the JBO came here (Plymouth), and we participated in the International Bird Observatory Conference in Cape May, NJ (read more about the trip here).
While we were in Israel, we met the director of the JBO, Alena Kacal, and one of their longtime banders, who's also an excellent birder, Avner Rinot. They will be the other members of our Champions team, the Rocking Redstarts.
What's the meaning of your team name?
END: First off, it just sounds cool (both laugh). But, we wanted to use a bird species that they have in Israel which we also have here. We have the American Redstart, and they have the European Redstart; they're completely different in their taxonomy, but have similar names. Kind of like Jerusalem Bird Observatory and our former name of Manomet Bird Observatory.
Do you know anything about the other participating teams?
AHK: There are several teams from around the globe; some are coming from America, some from South Africa, all over Europe… it's really a meeting point for birders from all sorts of organizations all over the world. We're coming together kind of like the birds that are migrating from Africa northward into Eurasia—this is going to be a concentration point of both birds and birders, alike.
What sets the Rocking Redstarts apart?
END: We're definitely the only team representing two bird observatories—
AHK: Not to mention, we're two bird observatories on either side of the Atlantic Ocean—that'd be a long flight for even a vagrant bird! Nonetheless, we're joining together and will be a force to be reckoned with.
Are there any targeted species of particular conservation concern?
END: The birds being hunted in Croatia and Serbia are primarily landbirds—they're hunted not only for food, but for sport, too. One of the most frequently hunted birds is the Common Quail, which unfortunately is not so common anymore.
These poachers are using any means necessary to hunt, and a lot of times they'll use methods considered to be fairly cruel; glue traps (which are just as gross as they sound), mist nets, dogs, guns, and more. They're all remarkably effective since birds typically aren't used to being hunted by humans, and this is all leading to a steep decline of several species.
AHK: To this point, a lot of the government control over this illegal hunting has been largely ineffectual. So, money raised for the Champions of the Flyway will go to help research the effects hunting has on bird populations, as well as provide support for local law enforcement. This will also raise community awareness and help people to understand the effects of this epidemic.
Tell me about some of the birds you're keeping a special eye out for.
AHK: I think the raptor migration is going to be crazy. Evan saw a little bit of it in the fall; but, essentially, these birds are going to be funneling through a narrow area before spreading all over Eurasia. So, there are going to be hundreds, if not thousands of hawks, eagles…
END: It's all going to pose a real identification challenge for us westerners.
AHK: I mean, we could see three different species of harriers?! I don't think we can even fathom the idea.
For more information, visit the 2018 Champions of the Flyway website, or donate directly to the Rocking Redstarts fundraising page here. To follow Evan and Alan on their adventures in Israel, follow them on Instagram, Twitter, and Facebook (Alan's and Evan's)! Good luck, team!