Creating "bird islands" from dredged sediment may help offset climate-driven habitat loss along the Atlantic coast.
By Kat J. McAlpine
The U.S. Army Corps of Engineers maintains access to all of our country's waterways, ports, and harbors. Since 1998, the Army Corps has dredged almost 1.3 billion cubic yards of sediment along the Atlantic coast to address coastal erosion and deposition processes and keep navigation open for boats and barges and commerce in general. 
That amount of sediment is enough to pave 57,000 miles of four-lane highway that could circle the earth's equator more than two times, says Mike Molnar, director of Manomet's Coastal Zone Initiative. Most of the dredged materials are typically hauled out to the open ocean and dumped, which until now has been the most cost effective option for the Army Corps. Molnar sees that material as gold, though. He says there are opportunities to use those sediments for beneficial use: specifically, to augment and build new shorebird habitat along Atlantic coastlines and waterways, a key part of the Atlantic flyway shorebirds travel along during their yearly migrations.
To put the idea to the test, state and federal authorities created a "bird island" this spring in Georgia's Altamaha River Delta, restoring an eroded marsh island using sediment the Army Corps pulled from the nearby intercoastal waterway.
Tim Keyes, Wildlife Biologist with Georgia's Wildlife Resources Division who oversees coastal bird conservation and research, working tirelessly with Kelie Moore, the Federal Consistency Coordinator for the state's Coastal Resources Division, approached the U.S. Army Corps of Engineers with the idea to design and create a new island. This would be Georgia's first "best use" of coastal sediments project. Both Keyes and Moore combined their extensive coastal management experiences to facilitate the creation of this valuable habitat.
"Sediment was previously considered a byproduct — with this project, it's being used to augment naturally occurring island habitat," Molnar says. "The dredged material is being viewed as a resource, rather than a spoil."
The "bird island" is one of the first of its kind to be created in Georgia. "It's a big pile of silt and sand next to the river channel. It's meant to be transient and temporary, and will erode," Molnar says. But in the meantime, the island can provide shorebirds — during their transcontinental migration from South America to the Arctic and then back again — with a critical resting place in an area where coastline has been rapidly eroded by climate-change-driven flooding and sea level rise.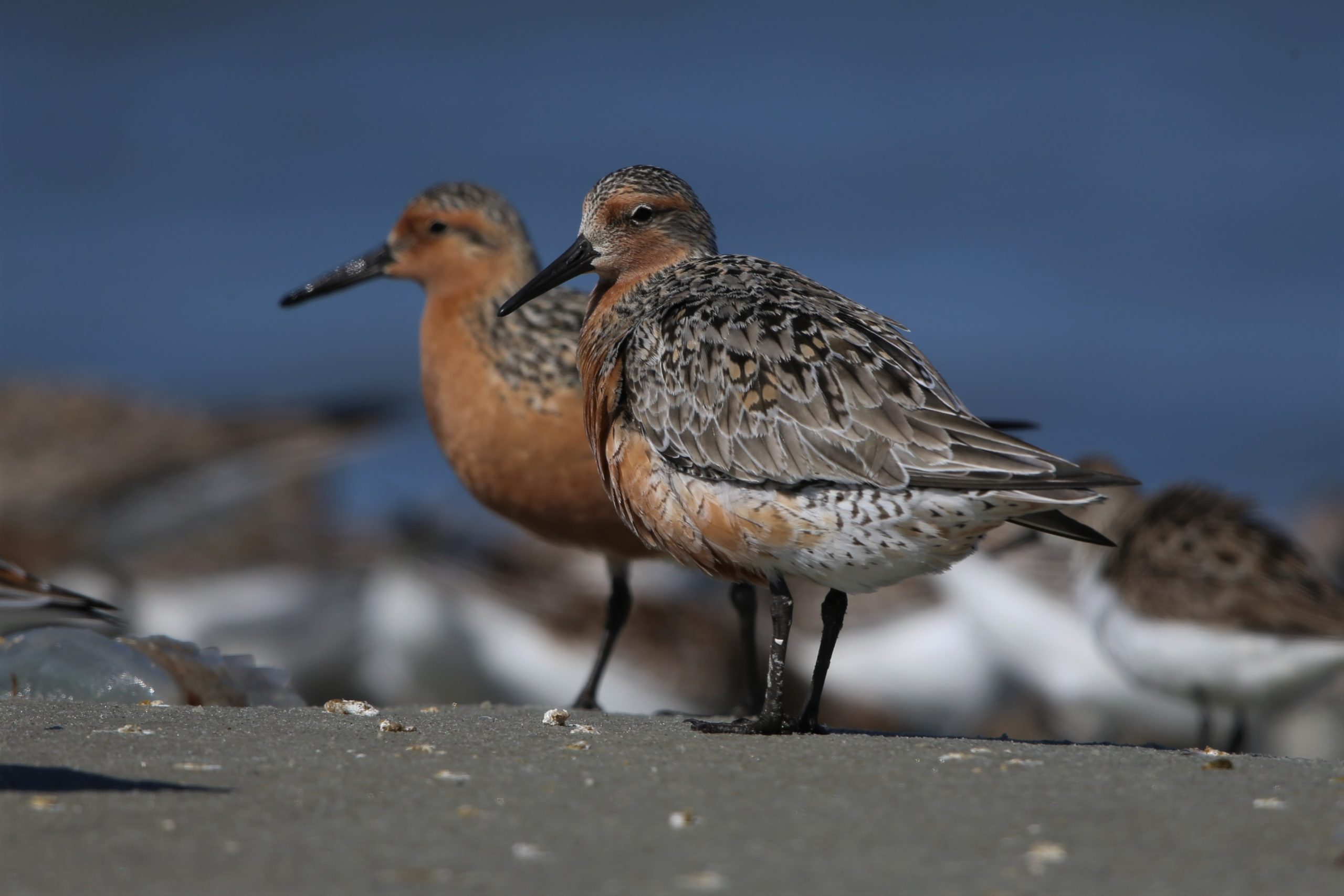 The project launched through coordination of shorebird biologists, state and federal wildlife agencies, state partners, NGOs, and the Army Corps, who all gathered together in workshops designed to brainstorm beneficial ways to leverage dredged sediment. "Good things can be accomplished when you have the right players at the table," Molnar says. "This is as much about coordination as it is about resource management, and these workshops helped pull everybody together."
The workshops, funded in part by the National Fish and Wildlife Foundation and the R. Howard Dobbs, Jr. Foundation, have so far been held in Georgia, Virginia, New Jersey, Delaware, and Massachusetts, and co-hosted by staff from the Coastal States Organization. The first Georgia workshop, held in 2019, had more than 30 collaborators in attendance. "Out of those conversations, we identified many potential projects and resulted in a lot of matchmaking, as I like to call it," Molnar says. 
Georgia's bird island may be ephemeral, but the project this spring served as a successful proof of concept, showing that when partners coordinate, dredged material can be placed in areas that could benefit from coastline restoration to support shorebirds and other local wildlife. 
"Beneficial use of dredged sediment is not a new concept," says Army Corps' Laurel Reichold, Director of the South Atlantic Regional Sediment Management Center of Expertise, "but building bird island habitat and creating salt marsh restoration with dredged sediment is fairly new to our region, and it takes a community of practice to come together to formulate successful plans. We are looking forward to continued partnership with Manomet and others to broaden the implementation of these types of projects throughout the region."