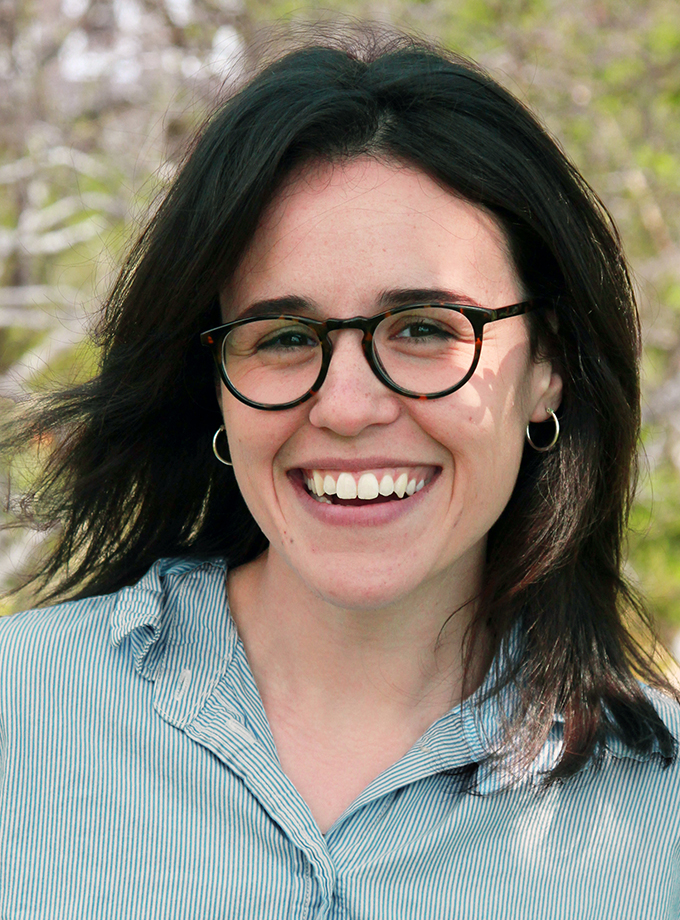 Emily Renaud
Communications Coordinator
If you read February's Manomet newsletter, you learned that Manomet was awarded a grant from The Nature Conservancy's U.S. Natural Climate Solutions Accelerator program to support our work engaging the timber industry to respond to the challenges of climate change. We talked with Eric Walberg, Senior Program Leader of Manomet's Climate Services program, to learn more about this grant and his goals for the program.
Can you tell us about the grant you recently received through The Nature Conservancy (TNC)?
This grant is part of TNC's effort to take a natural systems-based approach to climate change mitigation, and by mitigation, I mean limiting the amount of CO2 in the atmosphere and, therefore, limiting the extent of climate change. A consortium of researchers evaluated natural climate solution opportunities, both globally and specific to the United States, in forestry, agriculture, wetlands, etc., and quantified what the climate mitigation benefits would be using different practices within each of those areas or sectors. The way the math worked out both globally and for the U.S.-based study is that the forestry sector is where the biggest opportunities are for climate mitigation. And within that, reforestation was top of the list in both studies, with enhanced forest management being the second-largest opportunity. Enhanced forest management includes many practices that are currently utilized by our Climate Smart Land Network (CSLN) members. As an example, companies that are participating in carbon markets often extend rotation length, which means growing trees longer and larger before you cut them.
So, we saw a clear connection between these findings, the grant program, and the work that we do through the CSLN.
What will be your focus with this new funding?
When we began the Climate Smart Land Network, our focus was on improving literacy and engagement of our member companies on climate change. That focus made sense several years ago when we started as there were still many open-ended questions on the timing and severity of climate impacts. But in the last few years, we've gone from predicting possible impacts to all of a sudden living with them. This rapid transition has positioned us to shift our focus to moving forward on planning and management for climate change impacts.
The Doris Duke Foundation provided funding to TNC who is using it as a way to try to incubate new approaches to planning and implementing natural climate solutions. After seeing some of the other groups they had funded, I thought Manomet and the CSLN could offer a unique opportunity. During their first round of funding, it looked like they had focused more on the conservation side of the ledger rather than the business side—which is great. But, those types of projects are typically focused on pretty small geographies. With the CSLN, we've got members that cover 35 million acres of privately-owned land and these big companies have tremendous wherewithal in their management. So, when we applied for this TNC funding, we made it clear that we had already built relationships with these companies and were therefore well positioned to leverage their capabilities.
Our project is intended to identify and implement measures that increase carbon sequestration and storage on commercial forestland. Implementation feasibility is a priority and to that end emphasis will be placed on seeking solutions that work well within the fiscal constraints of the commercial forestry sector. The project will utilize two pathways. Pathway one will involve the identification of measures that can be implemented through introduction of new technologies or modifications to planning and operations. In this category we will focus on measures that are cost effective and do not require carbon market support. Pathway two will focus on practices that are only feasible with carbon market support. In this pathway we will identify and address impediments to carbon market participation. Existing carbon market protocols will be reviewed and recommendations made for modifications that improve the feasibility of market participation by the project partners.