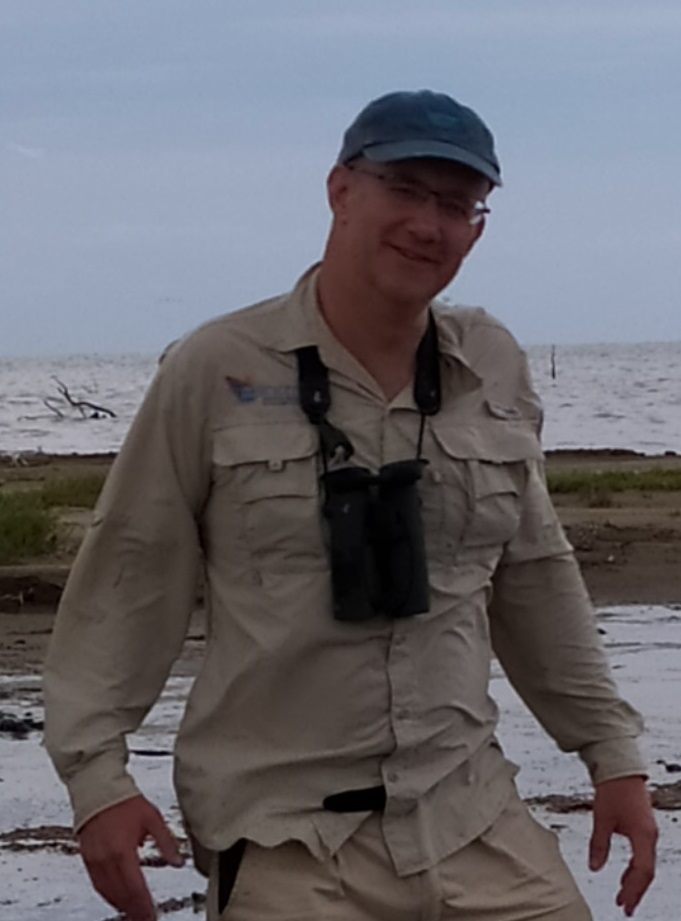 Vice President, Flyways
Rob Clay, Ph.D.
Rob Clay has been active in migratory bird conservation in the Western Hemisphere for more than 20 years. A native of the United Kingdom, his interest in Neotropical birds and conservation began during an undergraduate expedition to Paraguay in 1992, which led to Ph.D. studies of manakins in Costa Rica and Panama.
Prior to joining the WHSRN Executive Office (and Manomet) in May 2014, Rob worked for BirdLife International as Senior Conservation Manager in the Americas Secretariat. There, he led the development of conservation programs for a wide variety of migratory birds and globally threatened species. He was instrumental in building BirdLife's Southern Cone Grasslands Alliance, a coalition of cattle ranchers, government agencies, research institutions, and conservation organizations working together in the South American Pampas grasslands.
Through his role at BirdLife, Rob worked closely with WHSRN staff and site partners over the years. He also served on the WHSRN Hemispheric Council, and is a past Chair of the Waterbird Conservation Council, and former Vice President of the Heron Specialist Group (HeronConservation). He is a member of the Executive Committee of the Atlantic Flyway Shorebird Initiative, the Steering Committees of the Pacific and Midcontinent Shorebird Conservation Initiatives, the Americas Steering Committee of the Arctic Migratory Bird Initiative, and a Conference of the Parties Appointed Scientific Councilor for Birds to the Convention on Migratory Species.
In 1997, Rob helped found Guyra Paraguay – now the country's leading conservation NGO, and he has called Paraguay home ever since (except for two years in Ecuador). Rob and his family live in Asunción, where he conducts regular monitoring of shorebirds at the Asunción Bay WHSRN site.
Why Manomet?
It takes a special kind of organization to coordinate, guide, and oversee the Western Hemisphere Shorebird Reserve Network – a complex network of organizations and individuals working across languages, cultures, and social and political divisions. Manomet is such an organization – willing to listen and learn from partners, to share experiences and opportunities, and to make a long-lasting commitment to finding innovative solutions to local problems while tackling global drivers of threats.