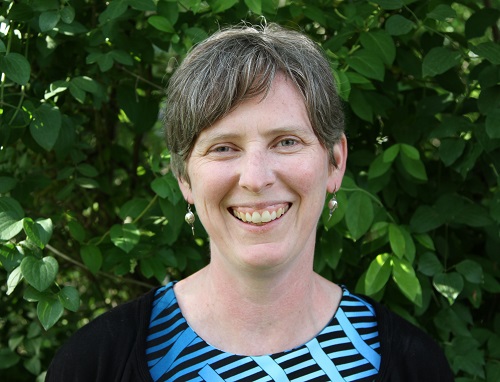 Vice President for Environmental Education and Outreach
Molly Jacobs, Ph.D.
In June 2021, Dr. Molly Jacobs joined Manomet as our Vice President for Environmental Education and Outreach. With more than 20 years of experience as a scientist and educator spanning both K-12 and higher education, Molly will lead Manomet's efforts to grow our education and outreach efforts regionally in southeastern Massachusetts and throughout the Western Hemisphere.
Since 2017, Molly has served as the Chief Scientist and Director of Curriculum and Instruction at Project Oceanology, a non-profit education and research facility in Groton, CT, dedicated to nurturing student and public interest in and enthusiasm for marine sciences. Molly led the education staff there through a significant rebuilding and expansion process, doubling the number of full time educational staff, expanding the scope and reach of Project Oceanology's education programs, and building partnerships both locally and nationally.  As the chief scientist, Molly has also overseen the environmental monitoring and collaborative scientific work, including three long-running citizen science monitoring programs.
A native New Englander, Molly currently serves as an Affiliate Professor of Maritime Studies at the University of Connecticut and was recently appointed as Communications Editor for the Society for Integrative and Comparative Biology (SICB), a volunteer assignment.  Before joining Project Oceanology, Molly was an Assistant and then an Associate Professor of Biology at McDaniel College in Maryland from 2010 to 2017.
A Phi Beta Kappa graduate of Swarthmore College, Molly received her Ph.D. in Biology at the University of Washington and spent a year as a science policy fellow in the United States Congress. She has also held post-doctoral appointments at Woods Hole Oceanographic Institute and the University of Connecticut.