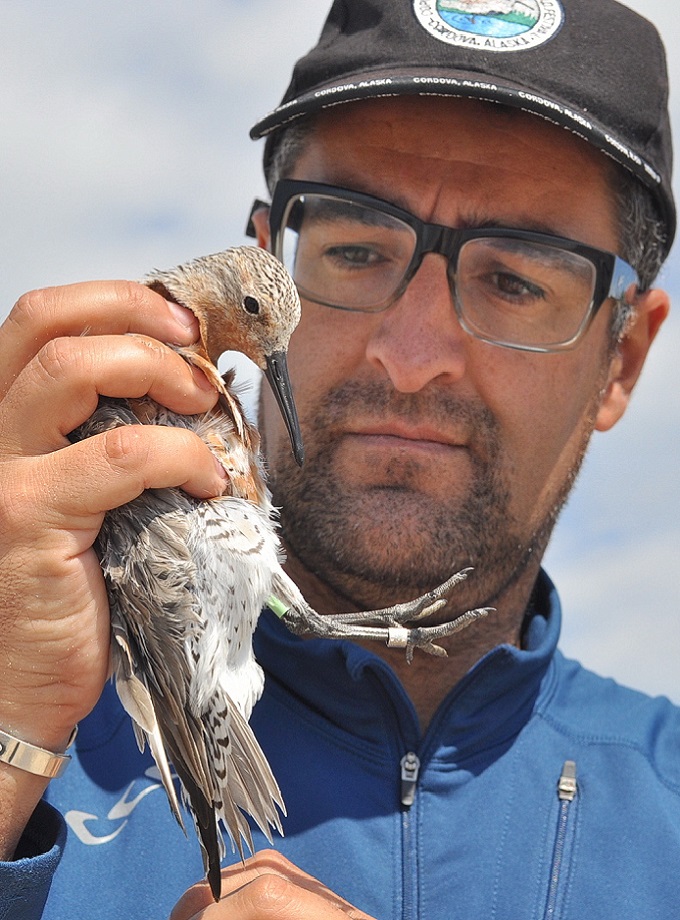 Senior Specialist, Policy and Governance
Diego Luna Quevedo
"I work at Manomet because – at the end of the day – to conserve our natural resources and biodiversity in the Americas, we need to develop collaborative processes, build partnerships, and reach agreements. At Manomet, we are building the science, the relationships, and the dialogue needed to achieve this."
Conserving shorebird habitat also means ensuring the health of the human environment we live in, and good governance might be the most important factor to reach the goals of sustainable development. From his office in Santiago, Chile, Diego has been leading various collaborative processes since 2009 – through building dialogues, alliances, and connections that support the conservation of sites in the Western Hemisphere Shorebird Reserve Network (WHSRN), from the Arctic to Patagonia. These processes involve the participation of communities, NGOs, decision makers, public and private sectors, universities and research institutions. In the equation of good governance, no one is superfluous.
Diego has vast experience conducting conservation processes, managing multilateral projects, plans, and conservation strategies (local, national, and international), building capacities, facilitating the exchange of experiences and networking between WHSRN sites. His experience in dialogue and governance ranges from themes of biodiversity conservation to social-environmental conflicts, energy, and climate change.
Diego was born in Montevideo, Uruguay, but has lived in Chile for 22 years. Before starting with the WHSRN Executive Office, Diego led the process to nominate Bahía Lomas (in Tierra del Fuego, Chile) as a WHSRN site – the most important wintering site in all of South America for the threatened Red Knot, and the first WHSRN site in Chile.
Other highlights on Diego's professional path have been positions such as researcher for the program "Conflict and Collaboration for Natural Resource Management in Latin America and the Caribbean," with University for Peace, Project Director for the Fundación Futuro Latinoamericano (Latin American Future Foundation), Chile Country Project Manager for the Climate and Development Knowledge Network (CDKN), and former advisor to the National Petroleum Company of Chile, for their Environment and Corporate Legal Affairs departments.